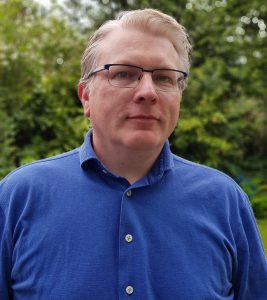 Andrew Davies is a Senior Insight Consultant at SessionCam.
Over the last 2 years, he's reviewed countless retail and financial service websites to identify the issues that impact conversion, drive abandonment and cost revenue.
Based on this experience, here are his 5 most common issues that impact website conversion rates and ruin customer experience.
#1 – Poor Mobile Optimization
For most websites, access from mobile devices is now greater than desktop. Stone Temple recently reported that 58% of US site visits in 2018 came from mobile devices. For some time, many brand owners have adopted a "mobile first" approach to their website design and build.
In practice, many organisations deliver a mobile version of their website by adapting their desktop templates rather than create new mobile templates. Whist this might reduce the development time and cost, it comes with a hidden cost. I constantly see lower conversion levels from websites that have taken this approach. I recommend you invest the time and effort to create a really good, well optimized mobile version of your website.
#2 – Authentication Issues
It seems like every site website has customer registration and login processes. Unsurprisingly, password policies have become increasingly more complicated over the last couple of years as brands implement ever tighter controls to protect customer accounts. Password policies across websites vary widely often requiring a mix of different length passwords, letters as well as numbers, uppercase, lowercase and special characters. Some policies will prevent re-use of previous passwords, forbid common words or number sequences and stop you reusing your name within your password.
As a consequence of this, I continually see customers struggle to enter their details correctly when reviewing session replays. Often users will drop-away from a website completely after a few unsuccessful attempts rather than follow a password recovery process. This is particularly noticeable for brands whose products or services you would use infrequently and most likely whose account details you've forgotten.
Whilst in-built browser password managers and facial recognition within mobile device help, I recommend you pay extra attention to the design and labelling of your login process as it is a major source of frustration and ultimately drop-off from your website.
#3 – No Guest Checkout
We've previously shared our own research that showed websites with a guest checkout process enjoy an extra 1% on their conversion rate compared to those that don't.
I can wholeheartedly back-up this research having seen hundreds of recordings of different customers abandoning websites because they were being forced to register for a full account. Put really simply, not having a guest checkout is driving some of your customers away and it is costing you money. My recommendation is to fix this. As quickly as can.
#4 – Errors with no remedial actions
Customers generating website error messages are an inevitable fact of digital experience life. Especially if you work in financial services and you have lots of long, multi-step form processes that need to be completed to provide a quote.
Monitoring the occurrence frequency of each website error message provides an easy source of optimizations and site improvements. It's why SessionCam built its error detection reporting.
Having spent many hours using this across different clients, it's really clear to me that the quickest way to reduce the errors counts on your website is to improve the copy used on the error message. Too often, I see websites providing generic error copy that provides no instruction to the customer on what needs to be done to provide a valid input. My recommendation is that you review your error message copy regularly to ensure that it provides instruction. Fix this and watch as your error rates drop and your conversion improves.
#5 – Pretty sites, poor UX
Earlier in my pre-digital career I worked in a number of traditional Marketing roles and gained a lot of experience in direct to consumer advertising which aimed to trigger some form of response like a call to a contact center. In those days, the quality of the branding and the creative work was fundamental to achieving your campaign targets.
Whilst I still value branding and design highly, I'm astonished to still see so many websites that prioritize brand and design over usability (UX). It's 2019 after all and I innocently assume that everyone understood the fundamental importance of delivering a usable customer experience.
Often it's really simple things that make a massive difference such as the positioning and placement of key functional items and calls to action. The size and use of fonts. Oversize imagery.
My recommendation here is to embrace UX. Make it a strategic imperative and not just a one-off improvement project. Use metrics in your analytic tools like bounce rate and time on page as well as SessionCam's Customer Struggle Score to measure UX. Monitor these metrics over time to make sure your trend line is always improving.