We read recently that the total number of mobile phones being used would exceed the world's population in 2014. UK citizens own an average of 1.23 mobile phones and the IMRG have just reported that 1 in 3 online sales are now made from a mobile device! Using our own staff for an informal bit of research also confirmed that everyone in our team has multiple devices to use to access the Internet so we must just love mobile as well!
SessionCam fully supports the recording of user activity from tablets and smartphones. Our replay shows mobile gestures like pinch, zoom, swipe, tilt, tap and double tap and we record beautifully on sites build using responsive design. Our reporting also includes some very neat segmentation so that recordings can be filtered by device type.
With this in mind, we thought it would be interesting to look at the number of different devices where usage has been recorded by SessionCam over the last few months.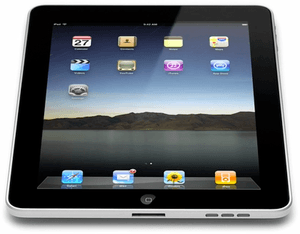 So far, excluding desktop and laptop devices, we've recorded activity from an amazing 2,642 different types of mobile devices! Unsurprisingly, the Apple iPad (55.4%) and Apple iPhone (22.9%) represent most of our mobile recording activity. The Google Nexus 7 is the 3rd most popular mobile device with 1.2% of our recording activity.
Overall, the most popular 5 mobile device manufacturers, based on SessionCam recording activity, are:
Apple – 78.3%
Google – 1.6%
Samsung – 1.3%
Sony – 1.3%
HTC – 1.24%
We'll keep watching these stats over the coming months and post regular updates on our blog.