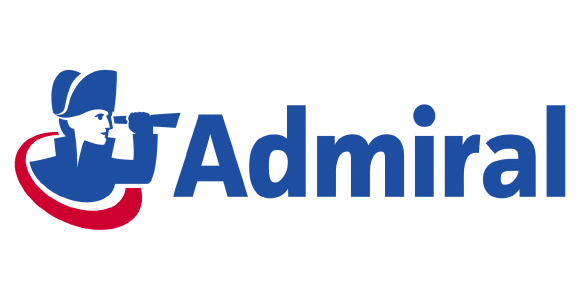 Weekly sprints underpin Admiral's regular improvements to website customer experience and conversion
Launching in 1993 with just 57 staff and no customers, Admiral have quickly grown to become one of the UK's largest and most successful insurance companies.
Today, Admiral offer a range of products including car, multi-car, home, travel, pet and van insurance. The company is headquartered in Cardiff, Wales with offices in 7 countries and over 8,000 staff servicing more than 4m customers. Every 12 seconds a new customer joins the Admiral Group.
In 2017, Admiral launched new products for personal loans and car finance. Lloyd Phillips is the E-Commerce Manager at Admiral responsible for optimizing the customer experience and conversion rates of the web journeys for both of these new products. As part of his role, Lloyd manages a small internal team and an external development agency.
Weekly sprints deliver continuous improvements
Lloyd has developed a process for continually optimizing website journeys using weekly sprints to implement improvements that will lift his main conversion metrics. These focus on overall conversion from landing page to sale and each stage within the conversion funnels for the personal loans and car finance products.
Lloyd explains more: "We use Google Analytics to track and measure website activity and we'll investigate drops in performance using SessionCam. We like to watch 30-50 session replays at each stage of the journey for every point where we identify an issue and this really helps us to understand what actually happened. We also use heatmaps to learn how users are interacting with our page designs in terms of their scrolling and mouse movement."
"We meet with our operations team weekly to understand more about the customer feedback received by our contact centre. This is a really valuable way to hear about the website issues customers are reporting to our colleagues over the telephone. We use Qualaroo's website surveys and Reevoo's customer reviews to really build out our understanding of the latest customer sentiment and feedback on using our website."
"Next, we develop our ideas on the improvements we want to make to address the issues we've found. We prioritize the changes we want to make on their potential to impact our key conversion metrics. Then they are fed into planning and into our weekly development sprint to be A/B tested and, if successful, rolled out."
SessionCam has helped Admiral make significant improvements to their key conversion metrics.
Lloyd shared some of the results he has achieved: "We generated a 23% uplift in conversion to the next page when we used session replay and noticed users behaving in a way we had not expected. They were selecting a particular option but struggling to understand what to do next in the process to progress. When we saw that we realised we needed to reposition the content and action buttons to make it much easier for a user to understand what to do".
"Using session replay, we noticed customers dropping off on a particular area of one of our online forms. We added easy to read copy [shown below] to reassure them around this process and this resulted in a 23% uplift in conversion to the next page."

Lloyd and his team use SessionCam themselves and supplement their own activity with consultancy support from SessionCam as well. Lloyd said "We use SessionCam's Insight Consultants to review our website journeys and suggest improvements. They offer an external perspective to our own in-house views and expertise. This has worked really well and we've worked their suggestions into our sprint cycle. They helped us make a really strong improvement to our conversion metrics."