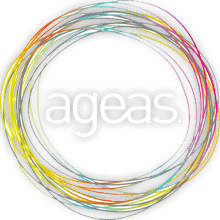 How Ageas saw a 2700% return on investment in SessionCam over three months
Using the Google Analytics integration
Installing SessionCam in 2012, Ageas and its retail partners turned to SessionCam and its Google Analytics integration to identify why visitors were dropping off the multiple quote and buy funnels. The company now only spends time on the errors and design issues that will increase conversion rates and improve the user experience (UX).
"SessionCam shows us where visitors are scrolling, clicking and the form fields causing drop off. It's highlighted UX problems which lay in our court, but it's also revealed some extraordinary user behavior, things you'd never guess people would try to do," explains John Crichton, Head of Ecommerce at Ageas Retail Partnerships.
Ageas is under pressure to convert as many clicks to policies as possible. The price differentials in the insurance marketplace can be tiny. It's easy for customers to compare prices online, to buy or to switch.
"The real savior is the Customer Struggle score," John expands. "It's become part of the central nervous system of our website improvement program, we use it everyday. We simply watch session replays with high struggle and see exactly what the person was doing and find out why they dropped out of the funnel."
Before deploying SessionCam Ageas were unable to differentiate between visitors who were struggling with the website and those who dropped off for their own reasons. "We'd previously relied on multiple technologies plus opinion and guesswork. This wasted time and effort," summarizes John. "Now, we only spend time on the real issues, making us a more lean and effective team."
Ageas and its retail partners have enjoyed a huge 2,700% return on their investment in SessionCam over a three-month period.
Watch this video presentation of this case study. Originally provided as part of International E-commerce Day 2016.