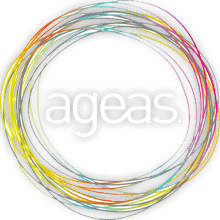 How Ageas UK improved its quote and buy journey with SessionCam insight consultancy
Time spent on the issues that matter
The price differentials in insurance can be tiny. It's easy for website visitors to compare products online and switch provider. Ageas UK's daily challenge is to create a flawless quote and buy journey, free of any coding or design issues that could make visitors lose engagement and buy elsewhere.
"We try to make our website design as customer-centric as possible with a focus on identifying points of struggle and delivering a resolution that is right from a user experience perspective," says Vicky Brentnall, Digital Channel Manager for Ageas Retail Limited.  
"We use SessionCam to isolate individual visitor behaviors to identify where errors need to be fixed and web pages need a design tweak."
Using SessionCam's search functionality, Ageas UK looks at real-time session replays to respond to and investigate live alerts coming in from other applications.
"We compare the website performance with that of subsidiary and partner brands to identify trends in visitor behavior," explains Vicky. "This can be anything from a button positioning on the page to conducting fraud investigations into quote manipulation."
Insight from SessionCam's Customer Struggle score improved the 'quote start' stage of the customer journey for an Ageas brand by 25%
Ageas UK saw a 15% increase in quote completion by resolving live issues identified by SessionCam's Insight Consultancy team.