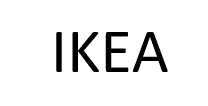 Reducing high frequency website errors improves customer experience and sales conversion for IKEA
IKEA - an iconic, global brand with a strong vision
IKEA really are one of the most recognized and well loved brands in the world with 355 stores in 29 countries; all driven by a vision "to create a better everyday life for the many people".
In the UK, IKEA have sales of over £1.8bn across 20 stores, 4 order and collection points, 5 distribution centres, 3 contact centres and a very busy website that received over 175m visits in FY 2017.
Emma James, Digital Customer Experience Specialist, uses SessionCam to find pain points for visitors to the IKEA.co.uk website on high-value customer journeys involving the shopping bag, checkout, login and customer service areas.
Emma uses SessionCam's error detection to understand more about the errors being encountered by website visitors. SessionCam's reporting automatically tracks all of the error messages generated across the IKEA website and shows the frequency of occurrence and total value of lost revenue associated with each message.
Emma said "I want to improve the experience we deliver for our customers and, by doing so, improve sales. SessionCam really helps me achieve this as I can easily identify the most common error messages and then watch 5 – 10 session replays to understand the customer experience around each error. Once I've done this, I can work out what we should do to reduce the error frequency".
Any critical issues found are fixed immediately. All the other identified improvements are planned into monthly release cycles for A/B testing before a full site rollout. Those that generate the most successful results will then be shared across the rest of the IKEA group.
This approach of focusing on reducing error rates has delivered excellent results for IKEA.
Emma explained more "Using SessionCam, we can always find website improvements. For example, we found an issue with our shopping bag from analysing error messages. There was a problem with the process of amending item quantity that was impacting sales and prompting an increase in calls to our contact centres from customers seeking help."
"We also found a very unexpected and weird glitch in our system when delivery dates were changed by website customers but reverted back without notification to the customer. As a result, planned deliveries would be missed".
"Fixing just these two examples generated an annual benefit of over £1m".