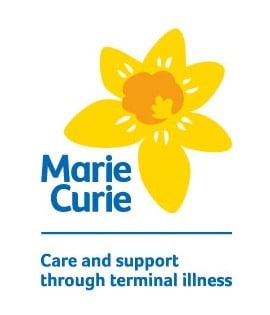 Improving website experience and optimizing conversion
Care and support through terminal illness
Founded in 1948, the same year as the NHS, Marie Curie is a UK charity dedicated to providing care and support to people with terminal illnesses and their families.
With over 2,100 nurses and a network of volunteers, Marie Curie provides care to over 40,000 terminally ill patients in the community and from its 9 hospices.
The charity's website has become an important part of the way in which they publicize their activity, provide information about the support and services they provide and raise funds through charitable donations.
SessionCam's comprehensive suite of tools help all aspects of the digital teams work providing support for investigations and analysis of how the Marie Curie website is used and identifying where customers struggle the most, providing tangible data to action changes and to set a priority list of work.
A good example of this is SessionCam's website heatmaps which aggregate user behavior on a page to illustrate in page interaction.
Heatmaps are used to compliment Google Analytics data and help clearly illustrate to stakeholders where improvements need to be made on a page or a campaigns. They are easy to understand and give a very visual representation user behaviour that Google Analytics simply can't communicate.
The heatmaps tool has really supported Marie Curie in optimising their latest brand campaign "Talkabout" as they were creating a lot of new content and needed to understand users' attention on certain topics. The insight provided helped Marie Curie expand and create new content based on the user attention on the pages.
The Marie Curie digital team makes good use of SessionCam's session replay feature which provides the ability to watch individual website visits to truly understand the experience delivered by the website.
The tool is well integrated into the SessionCam platform making it easy to find examples of sessions against any heatmap analysis.
SessionCam's error detection and reporting give unparalleled visibility of the website error messages that are being encountered by visitors.
Rebecca Johnson, Website Manager, said "The errors report give us very valuable insights on why some of our website forms didn't have a good conversion rate".
Rebecca recommends SessionCam's conversion funnels and form analytics too. She comments "We love the step by step conversion rate and form analysis, which saved us a lot of time, given that it didn't need to do any technical implementation using other tools. The SessionCam funnels set up and form fields tracking is quick and easy".
SessionCam's integrations unlock extra value and benefits
Marie Curie has integrated SessionCam with their other website technology including Google Analytics and Google Optimize. This has unlocked more value for the digital team as well as reducing the time it takes to investigate and understand website problems. It has helped us communicate in a different way with the rest of the business to help them understand the data behind different products and pages across the website.
Rebecca explains: "We use SessionCam a lot with Google Optimize experiments and it's been very interesting to see different behaviours between the two variants of an A/B test. In particular, using heatmaps and session replay".
SessionCam has become an effective part of the stack of marketing technology used by Marie Curie to optimize and improve their website.
Rebecca said "SessionCam has brought incredible value to our data analysis and reports. We discovered unexpected behaviours, improved conversion rates and optimised user journeys that otherwise would have been impossible to do".
She added "SessionCam really supports us in making insightful decisions of how to optimise the website. SessionCam helps me communicate to the rest of the business what optimisations are needed and why without the product owners needing a massive amount of digital knowledge. It has changed perceptions of the business to support in testing when previously they were apprehensive to change and new ideas. The SessionCam team have been a great extension to our digital team, supporting us with queries, insights and industry knowledge which is invaluable."