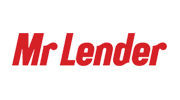 How Mr Lender uses SessionCam Form Analytics to speed up its customer application process
A/B testing new page designs
Using Form Analytics has become essential for short-term credit provider, Mr Lender, to speed up its customer application process.
By watching session replays sorted by the Customer Struggle score, Mr Lender can see why visitors abandon the application process and the frustrations they encounter.
"In one instance, we identified that visitors were entering incorrect information – or information the system wasn't recognizing as correct – and this was causing high drop off," Jennie Grant, Finance Director at Mr Lender.
"We use this SessionCam data to A/B test new page designs and see which one has the highest conversion rates, then implement it."
After making these improvements to the application form, Mr Lender achieved:
a reduction of 32% in the average time to complete the application form
improved engagement on the e-contract page, with e-sign rates increasing by 20%