CRO Challenges Facing Financial Services Organizations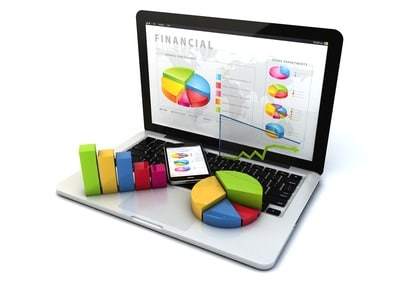 CRO Challenges Facing Financial Services Organizations
According to MarketingSherpa's research, the Financial Services sector ranked the highest in terms of website conversions ‐with a 10% conversion rate.
But what if your firm isn't meeting this benchmark? You may be investing in a variety of acquisition tactics – social media, email marketing, and PPC, yet your conversion rates remain stagnant.
"When over 90% of the visitors to your website leave without becoming a registered prospect or customer, it clearly shows a huge missed opportunity," says Dave Hubbard, CEO and founder of Marketing Outfield.
Whether you want to sign up visitors for free newsletters or persuade prospects to complete a transaction, there is an opportunity for your organization to convert interested visitors into clients.
So how can your Financial Services organization overcome today's CRO challenges?
Financial Services & The Digital Bandwagon
Digital technology is constantly transforming how we do business. From employee communication to customer interaction, online marketing matters in every industry.
Traditionally, Financial Service institutions may have been slower to adopt new technologies due to strict regulations and operational bureaucracy. A recent survey by Wipro Technologies found that "fewer than 15% of banks have mature digital marketing policies."
With the fear of becoming obsolete, some organizations are now embracing digital marketing campaigns, based on advanced web analytics.
Marketing analytics programs are important for the Financial Services industry. By measuring web visits and conversions, teams can determine how well or how poorly their site is performing.
With a combination of marketing analytics AND CRM data, companies can also use automation to up-sell, cross-sell, and nurture clients. Moreover, firms can use analytics to refine targeting for online advertising to increase their ROIs.
The purpose of tracking conversion rates is to identify opportunities for improvement. Every digital strategy must keep the consumer as the focal point. Particularly in Financial Services, this translates into "meaningful connections at every touchpoint of the customer journey – from offline activities to web-based interactions between consumer and brand."
Customers want a personalized experience from institutions. The financial marketer's challenge is to engage authentically with the consumer in order to build brand loyalty.
Challenges Within The Financial Services Sector
Regulations will continuously change, whether your organization agrees with the rules or not. It's critical for your company to adjust to new legislations and to predict potential changes in consumer behavior.
With recent regulations, like the Mortgage Market Review, companies can set up effective systems to ensure that brands and customers are protected. To achieve this, financial companies need to "sell to a customer, not just their financial ability."
The first step is to sell the right products to the right people based on their individual preferences. Big data can help track consumer behaviors and adjust product selection. This flexibility builds trustworthiness toward your brand.
Another challenge is marketing to low-income customers. This target group moves back and forth between banks to cash checks and payday lenders to car loans. Because they feel uncomfortable with the formal banking process, these consumers also greatly value personal service.
According to interviews, people often "felt like a number" and "did not get clear, helpful or consistent information" from bank employees.
Therefore, customer experience has to be the top priority for Financial Services organizations. It's essential that decisions take into account the consumer's needs.
Econsultancy's survey shows that customer experience is significantly higher than other differentiators across all sectors.
In addition, Financial Services companies plan to improve customer experience through personalization and relevancy.
If done correctly, relevant and personalized online experiences can improve conversion rates by 30% or more.
Strategies to Improve Conversion Rates
With access to more information, consumers are more aware about their finances. Even when asking for advice from financial establishments, they don't necessarily want to meet with an advisor in-person.
Clients desire convenience. They want a full-range of options to support their financial goals.
Tap into data to provide meaningful, timely client interactions. This will ensure personalized communications.
"As human beings, we really like the cookie-cutter, one-size-fits-all, 'here are the three golden rules, it always works' solutions," says Michael Aagaard, senior CRO consultant at ContentVerve.com. "I don't care for best practices, I care for conversions. That's why I test. Best practice is more of you're doing what everyone else is doing."
To overcome the challenges facing Financial Services organizations, strategies must be implemented to increase website conversions. Try these techniques:
• Evaluate form length
Multiple fields can discourage site visitors from filling out forms. Experts recommend 3 to 5 fields; however, let your team test what optimizes your conversion rates.
• Use session replay to monitor mobile gestures
After setting up device-specific tracking, add session record and replay capability. By filtering sessions by device type, your team can monitor where and why users abandon your site. Plus, you can uncover any usability or technical issues associated with different devices.
• Incorporate credibility markers and social proof
Financial Services firms need to build more trust. Add credibility markers, like testimonials and reviews to bolster confidence. Clear privacy policies and BBB memberships can also ease visitors' tensions.
• Assess design effectiveness with heatmaps
Heatmaps help analyze the behavior of your visitors. They can lead to insights impossible to find with other methods. Mouse tracking, like services offered by SessionCam, obtains data from your actual visitors.
• Test various color combinations
Different colors convey different meanings to different cultures. For example, orange can portray optimism and enthusiasm. Negative traits of turquoise can mean secrecy and deception. Test a variety of palettes for optimal conversion results.
• Reinforce offers sitewide
Push company offers across the website, including the checkout page. Don't let customers doubt any stage of the purchasing or lead generation process. Every click equals a decision from the consumer's perspective. Therefore, you must engage customers at every step.
The only wrong approach to improving your conversion rates is to do nothing. Financial Services organizations that embrace digital marketing will capitalize the most. So, adapt to the customers' needs and stay relevant in this new digital age.
Case Studies
The best way to see results is to experiment. Learn from these two examples:
Independent insurance agency Root Financial experienced an influx of website visitors but very few converted. Owner Jeff Root felt frustrated with these outcomes. So, he hired a CRO company to redesign the website.
Visitors desired a cohesive appeal. So, a slogan was added to the top of every page. Also, an easy-to-use contact form labeled "3 Easy Steps" offered site visitors a simple way to contact Root Financial.
In just three months, Jeff's agency conversions increased by 50-75%.
Consumer Financial Protection Bureau
In 2011, the Consumer Financial Protection Bureau wanted to know what people found confusing about mortgage disclosure documents. So, the agency posted two model mortgage forms on its website.
Users left more than 13,000 comments about the documents. With heatmap technology, the maps showed which parts of the form generated the most comments, indicating which sections were the most difficult to understand.
Move Forward
New challenges mean new opportunities for financial marketers to generate revenue for their organizations. Consumers will become the centerpiece as businesses see value in making meaningful connections.
Be different from the competition. Humanize your brand. Deliver personalized services.