This post was updated on August 30 2017.
Customer engagement has become a convenient label to wrap up thinking around repeat purchases, promo offers and frequency of purchase. But if you go beyond the stereotype and look a little closer, you'll discover a wealth of interesting data.
Here's the bad news: You can't rely on quick fixes to get customers engaged with your brand. The good news? This list of 20 stats gives you the ammunition you need to get started right now…
What customer engagement means to marketers
1. 63% of marketers agree customer engagement includes renewals, repeat purchases, and retention. – Marketo
2. More than three-quarters of marketers say engagement occurs in the middle or end stage of the marketing funnel. – Marketo
3. Engagement is driven by price (81%), quality (80%) and convenience (55%), loyalty is about likeability (86%) and trust (83%). – Rare Consulting
Why customer engagement is good for the wallet
4. More than half of companies admit to not having a formal customer engagement program in place, and 60% didn't know how many customers they'd lost over the past year. – Convero
5. Customers who are fully engaged represent a 23% share of profitability, revenue, and relationship growth compared to the average customer. – Gallup
Let's break it down by industry…
According to Gallup:
6. Consumer electronics: Engaged shoppers visit their preferred retailer's website 44% more than actively disengaged shoppers. On average, they spend $373 per shopping trip, while actively disengaged customers spend $289.
7. Banking: Customers who are Engaged bring 37% more annual revenue to their primary bank than customers who are actively disengaged.
8. Restaurant (casual dining): Engaged customers frequent their favorite restaurants 56% more per month than actively disengaged customers.
9. Restaurant (fast food): Engaged customers are 28% more likely to visit their favorite restaurants every month than actively disengaged customers.
10. Travel & hospitality: Engaged hotel guests spend 46% more per year than actively disengaged guests.
11. Insurance: Engaged policy owners are 22% more likely to purchase different types of insurance products from the same provider than actively disengaged policy owners.
Mobile shopping rewrites the old rules
12. 52% of customers are less likely to engage with a company because of bad mobile experience. – WOW Local Marketing
13. More than half of travelers said they had used a mobile site to book their business trip in the last 30 days, and 31% of travelers had booked a leisure trip on their smartphone. – Think with Google
14. Apps were preferred by 60% of respondents for making a purchase, judging them faster to load and simpler to navigate (62%). – Think with Google
15. Additionally, 41% of users who downloaded shopping apps said they did so to unlock discounts and offers. – Think with Google
Keeping pace with technology
16. A quarter of Millennials are fully engaged customers, and their engagement is highly dependent on technology. – Gallup
17. Answering a social media complaint increases customer advocacy by as much as 25%. – Convince and Convert
18. 52% of companies say Facebook is the most effective social channel for customer engagement, service and support. – Social Media Today
19. Customer service interactions over Twitter have increased 250% in the last two years. – Twitter
Customer engagement is sticking around
20. By 2020, customer experience will overtake price and product as the key brand differentiator. – Walker
The numbers don't lie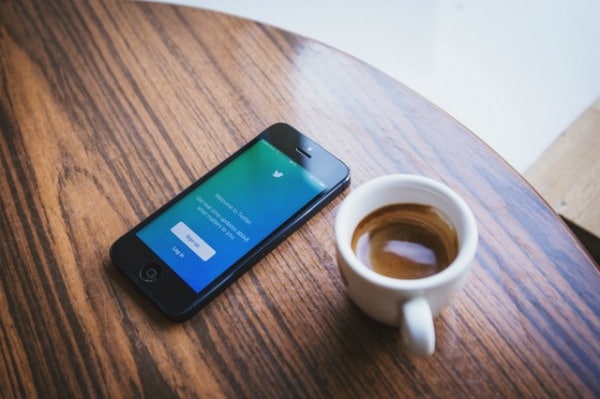 Engaged customers not only spend more, they are more satisfied with their customer experience and they feel more loyal to your brand. Here's a few key takeaways:
You can't put all your eggs in one basket

– engagement with customers should be equally effective across all channels

Social media isn't just a channel for engaging with your customers. It helps your customers build confidence and trust in your brand

New technologies and mobile are both important channels to grow engagement with Millennials, generation X'ers and Baby Boomers.