Last week, SessionCam joined the customer experience conversation at Forrester's annual customer experience event, CX Europe, attending as a Gold Sponsor and delivering a presentation on machine-learning.
Machine-learning and the customer experience
On day-two of the event, SessionCam's Chief Product Officer, Richard Churchill delivered a talk on how current machine-learning techniques are just the start of being able to gain a full understanding of the role of big data and how it can fundamentally change customer experience.
During his presentation, entitled 'Measuring the Spectrum of Customer Struggle through Machine-Learning', Richard demonstrated how machine-learning can be used to automatically identify and measure customer experience online to help pinpoint user struggles and boost conversion.
He details: "A hugely diverse range of factors can indicate that a customer is struggling on your website. SessionCam helps you to decipher the different types of struggle. From the softer forms of struggle – such as navigation and use of content – to the harder forms such as a technical failure and difficult user experience, our solution highlights the spectrum of issues in the conversion process. You can then analyze this data which will lead to a more balanced optimization approach.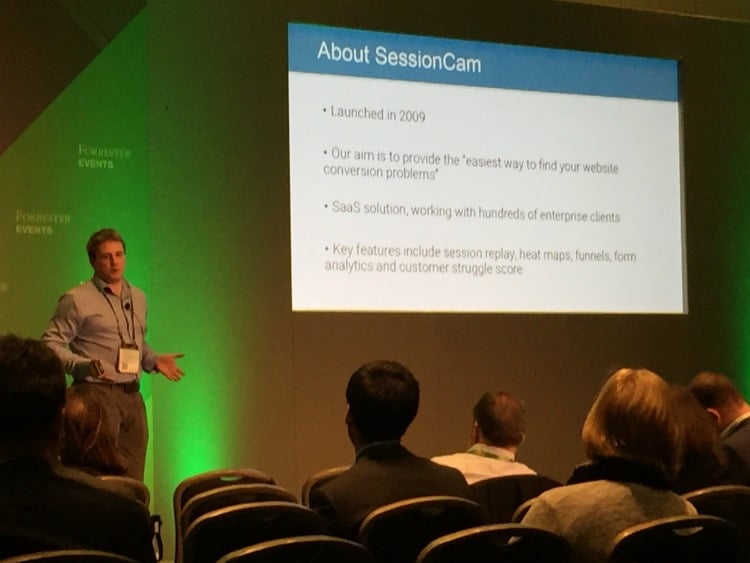 "The presentation sparked some great industry conversation among leading UX influencers and brands on solving customer struggle and other circumstances where SessionCam comes into its own."
About the event
The two-day event attracted customer experience leaders, innovators and practitioners to learn how executive leadership, customer understanding, design management, culture and measurement function in high-performing firms that are in it to win it.
Featuring more than 30 sessions with industry experts and Forrester analysts, CX Europe provided the ideal platform to share customer experience tips that make measuring CX more effective, compelling and actionable.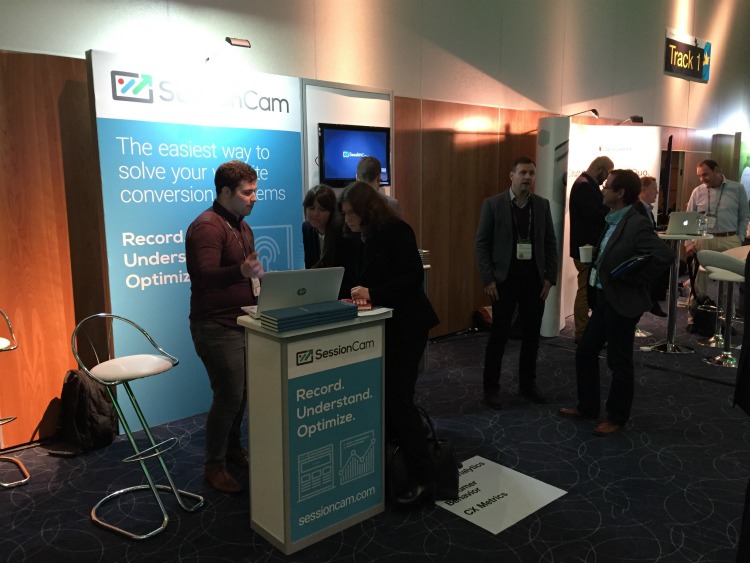 "The event provided us with an excellent platform to boost our brand awareness and gain exposure to the wider market-influencers," Richard concludes.
Be sure to follow #CXEurope and @forrester for more post-event highlights.
Article originally published on November 15, 2016