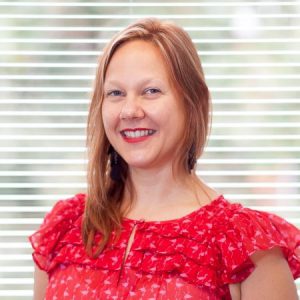 The British Heart Foundation is a charity based in the United Kingdom.
Their vision is for a world without heart and circulatory diseases. To achieve that, they raise money to research cures and treatments, so they can beat heartbreak forever.
The charity's website plays a major part in their communication, education and fund-raising activity.
Anna Faithfull is responsible for Digital Content & Experiences and leads an in-house team of 12 staff covering content design, UI/UX, CRO and SEO.
We chatted with Anna to learn more about her team and the approach they take to improving the British Heart Foundation's website.
What are your team trying to do?
We are working hard to improve our understanding of the different audiences that use our website. In doing so, we are trying to tailor our content to best meet their needs by ensuring we are easily found via search. Once on our site, we then try to provide the best possible journey and experience for them.
What approach do you take to website optimization?
We use a range of techniques to identify and test improvements including quant/qual research, UX labs to test clickable prototypes and card sorting to improve navigation ordering and labels. We run A/B tests and have a roadmap of testing planned for the coming months.
Our development work is based on SCRUM and agile development methods.
How do you use SessionCam?
We have integrated the use of SessionCam across our workflows. For example, we support our UX work by watching session replays where there has been high customer struggle. At the moment, we're focusing on improving our forms and it's been very useful to help us do this.
As an organisation, we like to be evidence-based in our decision making and it really helps to be able to show our wider stakeholders exactly what our website visitors are doing to justify the changes and improvements we are proposing.
We also use session replay to investigate errors and share them with our Engineering team so that they can identify and fix the underlying problems.
Heatmaps help with our content design too as we can see overall trends in engagement and compare differences. For example, between desktop, mobile and tablets devices.
Overall, the use of SessionCam is embedded across our organisation. For example, subject matters experts use it to look at engagement and struggle, this is reinforced in content design. In new product development SessionCam is used by Product Managers, Digital Designers and CRO specialists.
What other marketing technology do you use?
We use Google Analytics. Qubit for A/B testing and some simple surveys for visitors to self-identify themselves for segmentation purposes. We use Qualaroo for more general website surveys. However, we are really mindful of how many surveys we run throughout the year and want to avoid any risk of survey fatigue from our visitors.