Expert's Corner – Elvis Komskis , Digital Optimization Specialist, Great Wolf Resorts
Written by:

Kevin Goodings

Published:

Tuesday, June 12th, 2018

Categories: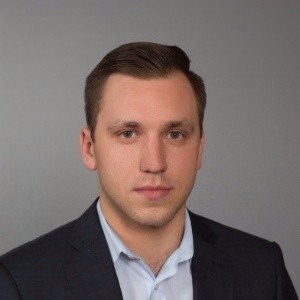 Great Wolf Resorts is the largest family of indoor water parks with hotels in North America with a mission to create family traditions, one family at a time.
They operate across 14 different locations and their website is an essential part of every step of the customer journey; from initial research through to availability checking and booking of a family vacation.
Ensuring the Great Wolf Resorts website is continually delivering a great customer experience and improving the bottom line results it achieves is the responsibility of Digital Optimization Specialist, Elvis Komskis.
We recently ran a quick Q&A session with Elvis to understand more about the tools he uses and how he approaches his work.
What marketing technology do you use on the GreatWolf.com website?
"I use Google Analytics, SessionCam and Optimizely."
What approach do you take to website optimization?
"I aim to find a continuous stream of quick wins. I tend to focus on working on a specific page that's on really valuable part of our website and the customer journey and improve the performance of that page. Typically, I'll use SessionCam on a daily basis. I'll start by generating heatmaps for the page I'm looking at. I tend to use heatmaps for clicks, page scrolling and attention and that gives me a good understanding of overall behavior on that page. Next, I'll review 5-10 individual session replays to see individual user behaviour. I'll pick replays with a high customer struggle score or where there's very high time on page as these are more likely to show problems that need to be fixed".
"I also investigate problems that get reported to our Customer Support contact centre from customers that have been using our website. Being able to watch a recording of what happened really helps diagnose the underlying issue."
How successful is this approach?
"Very successful. Here's one example. Using session replay, I noticed a number of customers abandoning as a result of an issue with the auto-generated password process for new account creation. I had no previous knowledge of this issue but using SessionCam I could clearly see it was a problem that needed to be fixed. Once corrected, there was a 90% increase in new account registrations that equated to a $10m annual benefit."
What other features in SessionCam do you find to be most useful?
"The error detection is really great and the listing of pages with high levels of customer struggle. These both provide great starting points for finding good improvements. I also find the funnel breakdowns in SessionCam easier to use compared to Google Analytics.