Expert's Corner – James Larter, Analytics & Optimisation Manager, Premium Credit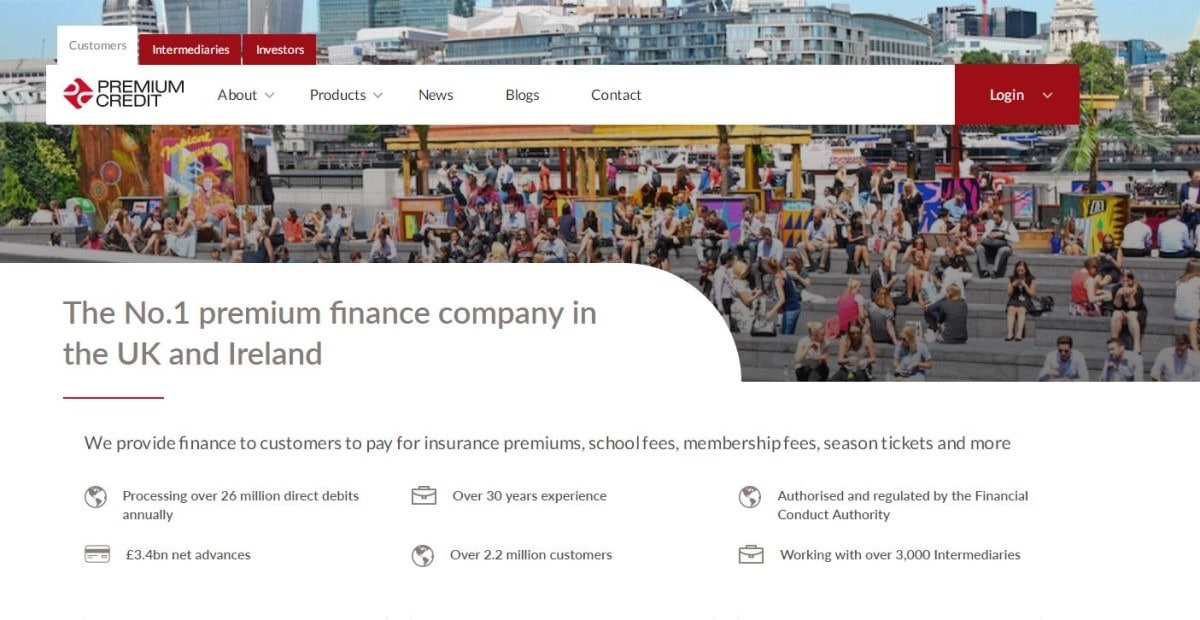 Expert's Corner – James Larter, Analytics & Optimisation Manager, Premium Credit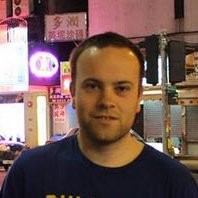 Premium Credit provides a way for businesses and individuals to spread the cost of an insurance premium over regular instalments as well as providing finance for annual costs for professional fees, membership subscriptions, commercial service charges and school fees.
Premium Credit have 2.2 million customers, processing 26 million direct debits and achieving advances of £3.4 billion.
James Larter is the Analytics & Optimisation Manager at Premium Credit and we spent some time with him to understand more about his work.
Can you tell us more about your role?
"I'm part of the e-commerce team and responsible for the analytics, optimization and user experience across a range of key customer journeys on the Premium Credit website and apps. This includes B2B journeys like a new finance agreement and B2C journeys like a new application. I'm also the product owner for the self-serve accounts."
What marketing technology do you use on your website?
"We use Google Analytics, SessionCam, Visual Website Optimizer and Microsoft's App Insights".
What's a typical day like for you?
"At the start of the week, I will be working with data to understand and review last week's performance. I'll discuss any issues with our IT team. More generally, I spend time working with our SCRUM teams managing the backlog and prioritizing work. I run numerous A/B tests often inspired by insights identified by SessionCam".
How do you use SessionCam?
"I use SessionCam's Error Detection reporting to see the most frequently occurring error messages. For each of these, I watch several session replays to understand more about why our visitors are experiencing these errors and to identify what we can do to improve this. I find Error Detection to be the fastest and easiest way to find problems that need to be solved".
"For example, using the error reporting we identified that on one part of one of our journeys, 8 out 10 users were entering their date of birth incorrectly and generating an error message. We re-designed this element of the process to reflect best practice and conversion improved by 7%".
"I use heatmaps for understanding scroll reach and I've found some really good problems with this tool. For example, we tested a proposed change on how we handled marketing preferences and could show that most customers did not scroll down far enough to see this".
"I use session replay too and think this is very useful. I watch example recordings for each of my key journeys and focus on watching sessions with high levels of customer struggle."
"I often discover issues for the first time by using session replay. For example, I noticed we had a form with the sort code and account number form fields the wrong way around and this was causing problems."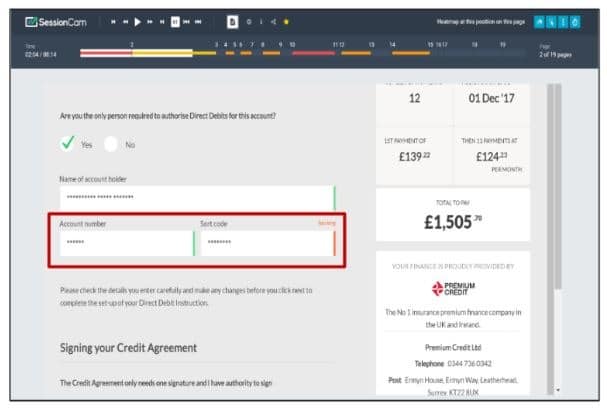 "We have been able to see that our website is not rendering properly on mobile devices for processes like change of address following a recent change. Mobile represents 70% of our traffic so this is a high value problem to fix."
"As a company, we are a very data-driven, user-focused organisation when it comes to making decisions and I often sit with senior stakeholders to show them real examples of the customer experience we deliver online to evidence problems that we can fix and improve".
Does your data-driven, user-focused approach to conversion deliver results?
"Yes, we deliver a continual stream of incremental improvements and see the benefits of this. For example, we have recently focused our optimization efforts on reducing channel switching where users move from the website to the contact centre because they can't complete their journey online. Identifying and solving the website problems causing this has generated a £0.3m annual cost saving for us."