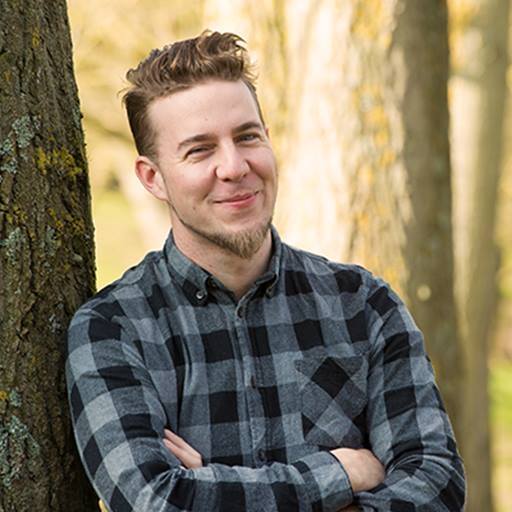 The University of Surrey was established in 1966. Today, over 16,000 students tackle a broad range of undergraduate degrees, post-graduate degrees, postgraduate research, professional development courses and foundation courses.
The university's website plays a central role in providing essential information about the university, its courses and details on how to apply to prospective students.
Jay Cowle is the UX Design Lead working on the site with responsibility for improving the website and ensuring the site's users are fully considered in the website development process.
We chatted to Jay to understand more about his background, how he approaches website optimization and the tools he uses.
Can you tell us a bit about your industry background?
I've been in web design for around 14 years now after gaining a Media Technology degree. I've gained a lot of experience working with brands such as the Channel 4, Disney, Ministry Of Sound, Sky and The Times. Over the last few years, I've specialized in website usability (UX) and supplemented my experience with formal certification as a User Experience Designer. I joined the University of Surrey in 2016 and now lead a small in-house team.
What website analytics and optimization solutions do you regularly use?
We focus on using two core tools: Google Analytics and SessionCam. Google Analytics is great for providing the metrics we need to understand traffic to the website and the activity within it. SessionCam gives us a much more visual understanding of how our users actually behave on the site. We've integrated Google Analytics and SessionCam together and that works really well; letting us watch replays of user visits from within Google Analytic's reports.
How do you approach website design and optimization at the university?
We base our approach on an iterative development approach using a monthly cycle of releases.
We supplement the analysis of the data collected by Google Analytics and SessionCam by organizing and running regular small user groups with students. We don't use website surveys because we have to be mindful of the university's policy of not wanting to over contact students.
Combining the analytics data from Google Analytics, the visual data from SessionCam and the feedback collected from user groups gives us a very rich understanding of the areas of the website we need to improve.
We maintain a list of prioritized website tasks and UX fixes we want to make. For each one, I'll prepare wireframes to illustrate the changes required that we can review with the content owners and key stakeholders. Once we've tested and agreed these, the development team will build them out for release onto the site.
What's your favorite SessionCam feature?
I like and make really good use of heatmaps within our design and development processes. They are just such a really powerful way of understanding and communicating user behaviour and engagement with the web page. I think the value of a feature like heatmaps is often understated and under appreciated.