Expert's Corner – Nick Smotek, Director of Omni Digital Technology and UX, Deckers Brands
Written by:

Kevin Goodings

Published:

Wednesday, December 12th, 2018

Categories: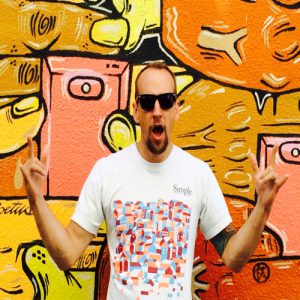 Deckers Brands encompasses a portfolio of iconic fashion and performance brands in over 50 different countries. The company employs over 3,000 staff, has annual revenues over $1.5bn and is listed on the NYSE.
The company's e-commerce activity is managed by Nick Smotek, Director of Omni Digital Technology and UX who leads a team of 28. Nick is based in Arizona, USA.
We chatted with Nick to learn more about how Deckers Brands optimizes its website activity.
What marketing technology do you use?
We use Adobe Analytics, SessionCam and AB Tasty.
What approach do you take to website optimization?
We use a methodical, structured approach. We identify issues with our websites using analytics and then watch customer behaviour using SessionCam.
We'll start by looking at the highest points of drop-off on our most important conversion funnels. We try and identify the reasons for the drop-off. Is it related to a specific device? Or browser? Is it a bug or a problem with the UX for that page. Once we figure that out, we watch several session replays to see what's actually happening.
Next, we start thinking about how we fix it and research potential solutions. We build and test prototypes. If results are positive, we'll build A/B tests before a full release.
To complement this approach, we also look a recordings where SessionCam is reporting high levels of customer struggle. It's a great way of finding problem we've not seen before.
How successful is this approach?
It works really well. We get lots of wins on a regular basis.
Here's a great example. We were watching recordings from SessionCam and noticed that some users were getting distracted with the email sign-up in the footer. We removed the email opt-in on the cart page and ran an A/B test. It showed a 6.5% overall revenue increase using the new variation with a 99% confidence level.
We've also seen bugs we didn't know about by watching user behavior on SessionCam. We noticed that some zip codes did not correctly populate a state and caused the checkout process to repeatedly error out without a clear indication of what the issue was. Fixing this generated a 10% revenue increase on the Teva website and a 19% increase on the Sanuk website.
What other features in SessionCam do you find to be most useful?
The error reporting is really very useful. Especially being able to see the range of error messages that have been seen by visitors and the frequency of each error.
We also like the Opportunities reporting that identifies problems based on the data that SessionCam has recorded.