Lessons from SessionCam's Future Forum 2017
Written by:

Emily Jarvis

Published:

Thursday, November 23rd, 2017

Categories:
We recently held our first annual SessionCam Future Forum in London to share our product roadmap, plans for the year ahead and foster discussion around industry specific challenges that matter most to you.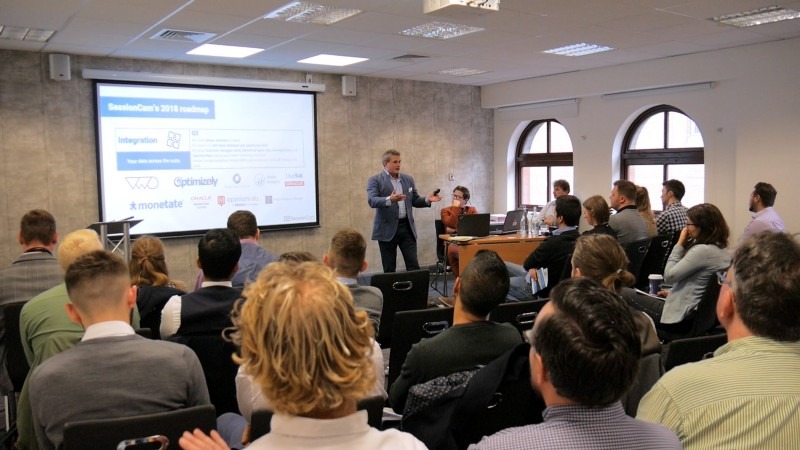 SessionCam's 2018 roadmap was delivered by Chief Product Officer, Richard Churchill
An incredible group of senior representatives from global brands met their peers, learned about our latest research and compared notes on how they use SessionCam to improve the customer experience.
It wasn't just our clients that met for the first time. Even Mic Wright, our Head of Communications, was finally united with Matthew Curry, Head of Ecommerce at Lovehoney, after years of following each other on Twitter. Mic had even profiled Matt for a national newspaper before!
SessionCam is evolving fast and the feedback we get from clients and stakeholders in the industry is vital to those developments. We'd like to thank our existing clients for all their input.
You can see the highlight reel from the day below:
We're focused on developing better and faster ways to automatically identify, value and communicate the most important conversion issues, errors and opportunities on your website. The research we showed at Future Forum gives a great sense of where the SessionCam suite is headed.