Adopting a conversion rate optimization (CRO) strategy is beginning to pay dividends and take hold as an essential practice within a marketer's toolkit. This is according to Econsultancy's eighth Conversion Rate Optimisation Report.
More than half of the 900 participants surveyed deemed CRO crucial to their overall digital marketing strategy, with a further third highlighting its ongoing importance.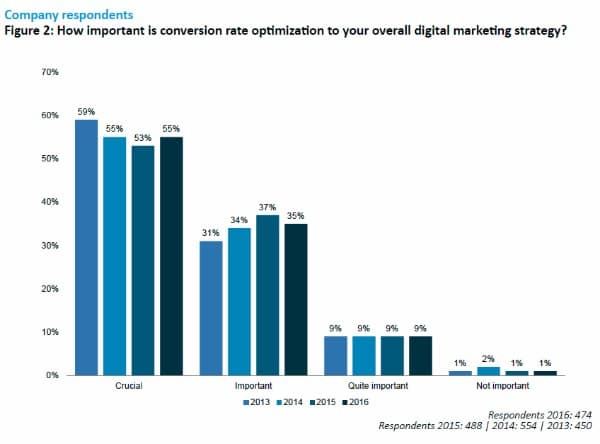 However, the challenge of achieving conversion rate targets is proving too much for some, with Econsultancy revealing an 8% increase in the proportion of those who expressed dissatisfaction with their conversion rates in 2016 compared to the previous year. This suggests that resourcing issues may be restricting the ability for businesses to take full advantage of the CRO opportunities available on the market.
Despite this, seven in 10 companies have seen their conversion rates improve in the past 12 months, with many citing the ability to personalize CRO to gain the edge over their competitors. Organizations are 6% more likely to say they are engaging in some form of tailor-made solution compared to two years ago.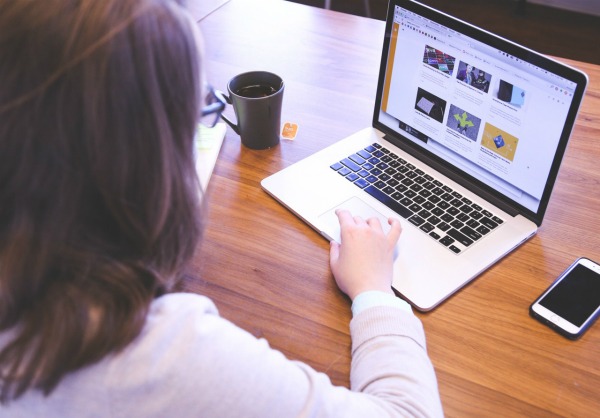 "Turning fragmented data into actionable insights is a key success factor when aiming to deliver personalization at scale, and there are promising signs that companies are moving in the right direction," says the report. "Compared to last year, both businesses and agencies are more likely to say they [or their clients] have a defined strategy or process for collecting customer data which can later be used for personalization."
"Personalization could take off soon, with only a quarter of companies doing it but over half planning to use it. Similarly, if all the companies planning to do customer journey analysis actually do it this would overtake A/B testing as the most used method. But with both being seen as more complex than A/B testing we will have to wait and see" – Suniel Curtis, Head of Analytics, Hays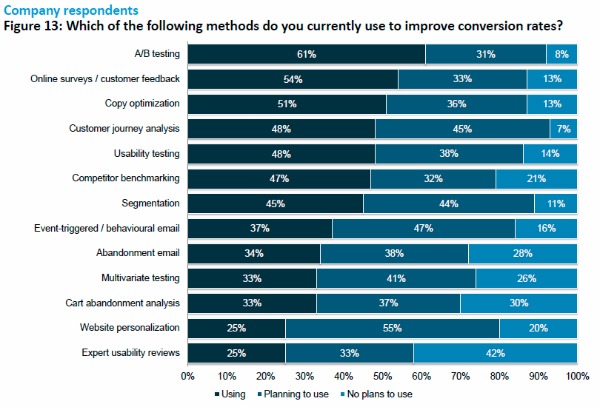 Top 10 findings from the CRO report
82% of respondents report that the focus on conversion rate optimization within their company has increased in the past five years

71% of companies claimed to have seen an improvement in online conversion rates over the past 12 months. This figure remains consistent with the trend of year-on-year improvement since the report began in 2009

83% are analysing customer data as a source for ideas for website personalization, increasing 12% since last year's survey

Direct mail continues to rise in popularity, with 27% of agency clients aligning this with their website personalization

Almost three-quarters of companies have experienced an increase in sales over the past 12 months thanks to improved CRO

43% of agency respondents said their clients were satisfied with their conversion rates
41% of companies employ more than one person directly responsible for improving conversion rates, down 11% on 2015

Two in five companies are using A/B testing for their mobile apps

Answering a new question for 2016, 54% of respondents said their CRO budgets would increase next year, with the majority predicting around 30%

More than a third of respondents have a strong structured approach in place to improve conversion rates going forward. This figure has been growing steadily year-on-year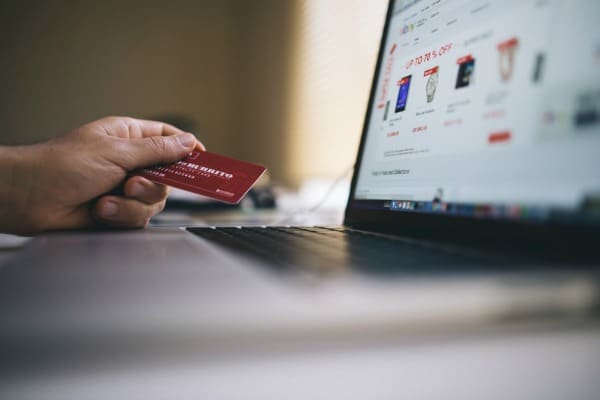 Making CRO work for your business
Placing the customer in the spotlight is essential to improving conversion and, with investments in CRO at an all-time high, there is a clear correlation between this and getting more customers through the conversion funnel.
"Like any management discipline, CRO requires proper methods and structures. Ad-hoc initiatives are better than doing nothing, but what truly differentiates mature organizations is a structured approach to understanding visitor hesitations, fears and pain points that result in the best optimization ideas and opportunities" – Paras Chopra, Founder, Wingify
More companies are recognizing the benefit of more regular testing in terms of navigation and page layout testing. An increase of 14% on 2015's figures shows that businesses are embracing an intuitive approach to website redesign to emerge with a better conversion rate.
"If there is one key message and conclusion to the report this year, it's about being brave," concludes Garry Lee, CEO at RedEye. "Those that are prepared to do these things are the ones stealing a march on competitors and making CRO work for them."
For more information and to download the full report, click here.