Not every web page stays the same all the time. To get the most out of your chosen website heatmap tool, it must be able to respond to changes on your web pages in real time.
Take checkout pages for example. They are designed to change substantially during a single user interaction to be dynamic, taking a customer through the steps of a checkout funnel.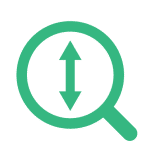 And of course, in order to provide an optimal viewing experience, there is an expectation for pages to be responsive across mobile, tablets and desktop platforms.
But is there a type of heatmap that can actually tell you anything meaningful about these kinds of pages?
The answer is yes. Smarter heatmap tools can be the visual confirmation you need to understand and handle these pages.
Building on the basics
Once you have a basic understanding of the four main types of heatmaps, there are many ways to apply them in even smarter ways to determine how users are browsing, navigating and interacting with your website.
What people actually do on your website is just as important as getting people to visit in the first place. So start by asking yourself: "What do I want my heatmap to tell me about the user journeys on my website?"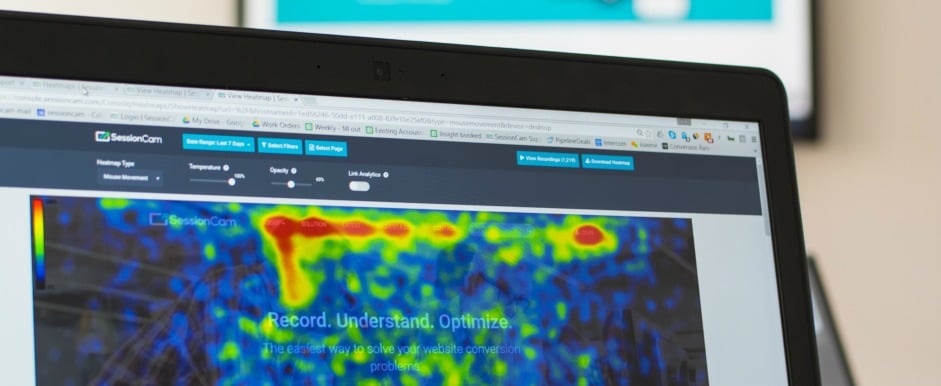 For example, this might be…
Can customers find what they want? Can they do what they want to do, or do they run into problems? On completing their visit, do they feel satisfied – or disappointed? And how does that feeling affect their overall view of your brand?
By aggregating different data sources, you can use heatmaps to marry together qualitative and quantitative data in a way that is easy for you to digest and understand when trying to find answers to these conversion questions.
However, when content is delivered dynamically, on a single page application for instance, an ordinary heatmap may not interpret the data correctly.
Heatmaps on a one-page checkout
Having chosen their purchases, the user will create an account (or sign in), provide delivery details, enter payment information, and possibly even go through a few other steps, as well. Often, these processes are managed by separate webpages. But these steps can also be completed on a single page – or single page application – making the process more fluid for the user. This is ideal on mobile devices, when patience and attention span may be in shorter supply.
But when you generate a heatmap on a single page application, how can you know what part of the page the hot areas relate to? What question (indeed, if any) did the user expand? Which page states do the clicks on a heatmap refer to?
A good heatmap tool will let you generate a separate heatmap for every state of a single page application, even if the page has been designed to change dramatically during every session.
Using your smarter heatmap tool, you can create a virtual page for each overlay version of the page. When using SessionCam for example, these will show up as separate URLs in your dashboard, so you can see precisely how users interact with each overlay by viewing separate heatmaps.
What insight is this able to give you?
Smarter heatmaps can display aggregated data when different things appear on the page. This means you can…
Record the expand/collapse (also called show/hide) boxes on forms that reveal additional content to the user at specific stages of the page.

Reveal user struggles in these expand/collapse boxes

Use heatmaps on all user interactions as they move through the different steps of a single page application
Complex heatmaps boost conversions
Getting to grips with more complex uses for heatmap will ultimately save you time and simplify data analysis so that you can focus on identifying struggle points on your website and boosting conversions.
Here are three key things to remember:
Make sure your chosen heatmap solution is able to be used in real-time/ as your users see the page at that exact moment

But first, ask yourself what you want your heatmap to tell you about the user journeys on your website?

You can use heatmaps to iron out any teething problems and make sure your website is responsive across all devices
To find out more information, read our full expert guide, 'Using Heatmaps for Conversion Rate Optimization'. We take you through what heatmaps do, how they do it, and how they can make websites more effective for everyone.