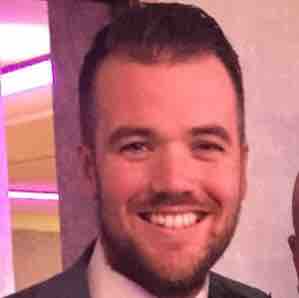 We recently blogged about the changes driven by the coronavirus crisis in the online behaviors of UK consumers.
We used data collected by SessionCam and compared activity between February and March.
As a follow-up, we asked Ryan Keeney, Senior Insight Consultant at SessionCam, to share new insights on the changes we see in US consumer behavior.
Retailers
Since the lockdown across many US states, customers have clearly become very focused on purchasing essential items to make the prolonged stay at home as comfortable as possible.
Online sales of home furniture have increased by 171% and interest in sports goods and clothing has risen by 230%.
Over the same period, discretionary spending on non-essential items like leisurewear has dropped 38%.
It's very noticeable that consumers are taking a keener interest in the delivery of the items they have ordered too. Over the last few weeks, they are 760% more likely to track their online orders through to delivery.
Food & Groceries
The increase in demand for food and groceries is well documented as consumers stockpile the supplies they need to see them through the duration of the lockdown.
Oddly, demand for beverage sites has reduced 27% and consumers are 33% less likely to order their coffee online now.
However, we've seen a significant uptick in product and services related to pets too; with 40% more traffic to websites in this sector.
Health, Beauty & Personal
Unsurprisingly, interest in hand sanitizers and cleansers has jumped 2,400% and 145% respectively.
However, it's apparent that US Consumers are still enthusiastic about their own personal grooming and beauty products.
Online make up and cosmetic sales are up by a massive 82%.
Perhaps it's driven by a desire to look fabulous on the video calls we're all making to friends and family now?
Education
There has been a surge in the usage of websites providing a range of online courses.
However, within this broad sector, there has been a 17% drop in visitors exploring further education providers and courses.
Perhaps this indicates a level of uncertainty as to when schools and colleges are going to be able to re-open?
Or, is it a more fundamental shift away to online education in the future?
Working from home
The mass relocation of staff from the office to the home has driven a 90% uplift in the use of Internet and wireless broadband services; particularly from small businesses.
At the same time, interest towards parcel delivery services has increased by 52%.
Consumers are less interested in changing their energy supplier during this situation as site visits across this sector have fallen 23%.
Perhaps they are less concerned with their energy consumption too as we notice a 24% drop in activity across account and self-service areas too.
In conclusion
From our data for both the UK and the US, it's very clear that the virus has driven significant changes in online consumer behavior.
Understanding that behavior and optimizing your site based upon intelligence has never been so important.