Consumer behavior is evolving.
Advancements in technology are changing where, how, and why consumers purchase products.
Nowadays, customers can research services before buying. And they can purchase what they need with one click of a button.
Businesses are recognizing this behavioral shift. Econsultancy reports that "74% of businesses say improving their ability to meet customer expectations is more important in digital transformation than reducing IT costs (54%) and reducing the costs of doing business (62%)."
Take advantage of these new opportunities. Prepare your team to debunk traditional benchmarks to generate more revenue.
Digital disruption is here. It's time to explore how it can help your business.
Rethinking the Traditional Standards
Embracing new digital advancements offers your company the chance to remain competitive. It keeps customers interested in your brand.
Disrupted industries face two challenges. First, low barriers to entry lead to more competition. And second, they have complicated traditional business models that produce most of their revenue. This means a slower pace to change from cultural and organizational norms.
Moreover, decades ago, senior executives made decisions based on their years of experience. But now it's being challenged with data. Leaders driven by data hold the power to make strategic decisions.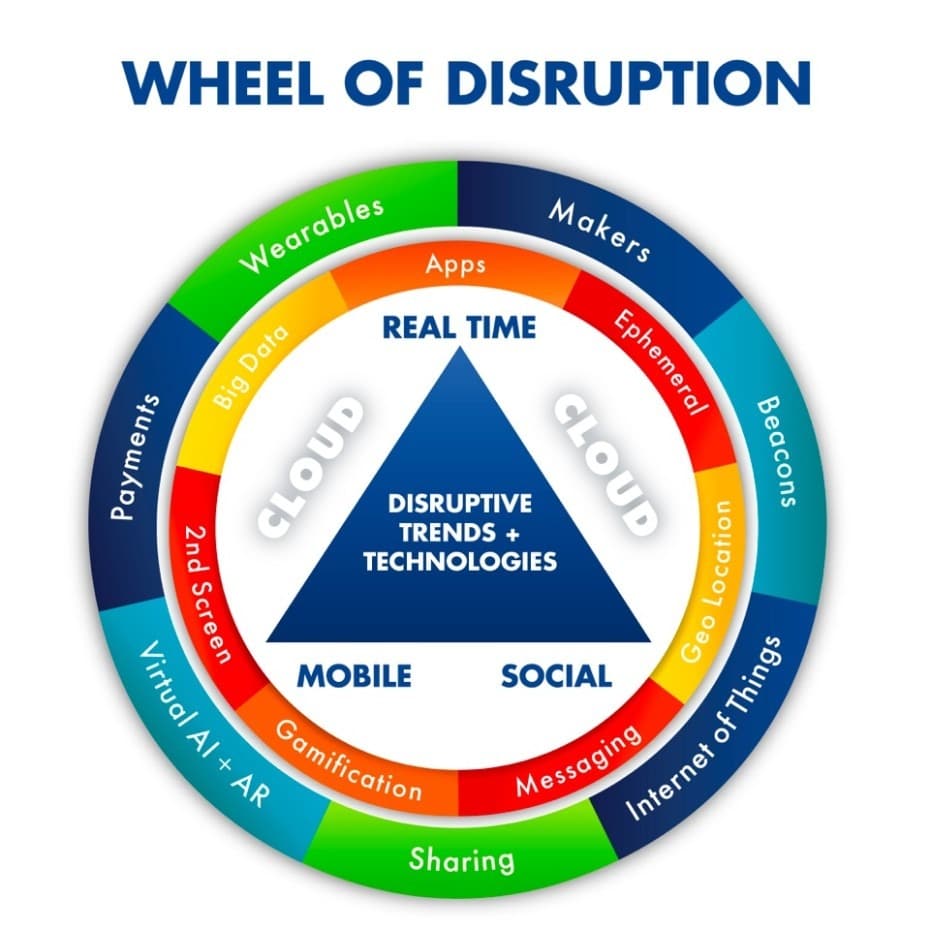 From gamification to cloud computing, a wheel of disruption exists. And how your team responds to the market will determine if your business is open tomorrow.
"New technology is raising the awareness of what is now available; traditional advertising has evolved to become more personal and personalised – Facebook advertising, for example, can target individuals based on what they've said they like and is almost creating the need before it has been recognised," writes Mazher Abidi, a digital marketing strategist.
Digital business transformation opens the door to seizing opportunities. Market incumbents can become just as innovative as startups. And it doesn't have to involve substantial changes.
For example, a Moz study notes that "67% of respondents cited online reviews as 'fairly, very or absolutely important' to their online purchasing decisions." How can your company incorporate reviews on your website?
Iron Tanks Gym & Fitness is a premier gym wear and accessories retailer and supplier. They encourage customers to leave product reviews: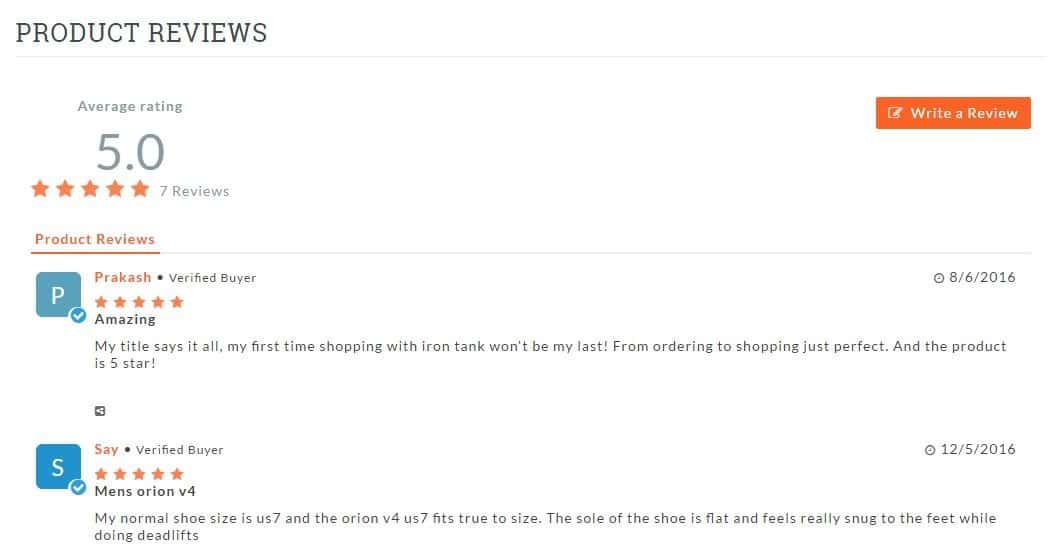 Reimagine the way you conduct business. Use the data. And make small steps toward progress.
The Need for Personalization
Customers desire novelty. So, they want products and experiences tailored to their needs.
"Personalization has to be a key focus – and not just on your website. You need to think about the user journey and all of the points where you are engaging with consumers and where they are going for products/services," says Jill Grozalsky, former vice president of strategy at Verndale.
With big data and machine learning, brands can customize the shopping experience to the consumer's behavior.
Social media networks collect lots of user profile data points, like names, email addresses, and interests. That's why third-party sites like social logins. It helps their team create customized digital experiences.
The chart below compares the data captured via traditional registration forms versus social media profiles.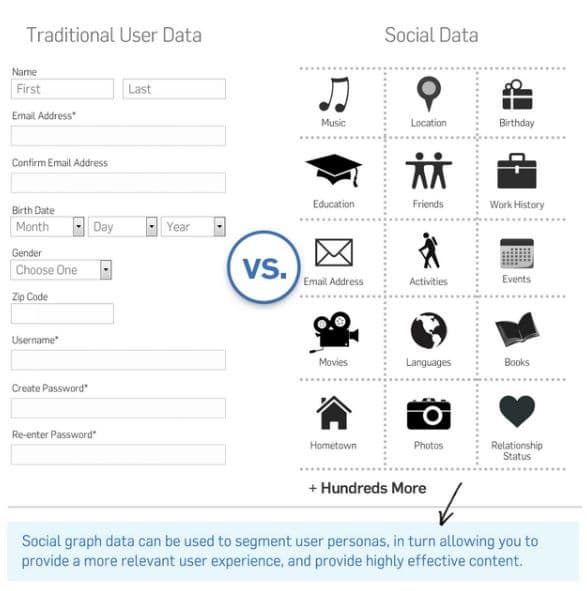 Ecommerce retailer Bombfell leverages data to provide personalized men's clothing selections. Their customers fill out a style survey, which is compared against other subscribers.


Then, personal stylists add their input. The end product is a package with outfits customized to the buyer's taste, shape, and size.
Find ways to personalize your customer's experience. Collect data to increase your effectiveness.
Leveraging Tech Integrations
Products no longer offer a singular purpose; by integrating various technologies, brands can serve multiple customer issues with one tool.
"Without integration, you'll never be able to unleash the full potential of digital technologies. First, you need integration to create cohesion across all marketing channels and platforms," states Forbes contributor Lisa Arthur.
SessionCam easily integrates with other enterprise marketing systems. For instance, our software matched with Optimizely enables users to filter and replay sessions based on the experiments they are currently running.
This allows our users to see which experiment is most effective, but also why—giving deeper insights into the overall customer experience.
Jesper Nordström, digital strategist and head of group marketing at 3gamma, writes:
"Digitally immature organisations tend to have operationally focussed strategies emphasising specific technologies to solve isolated business problems. However, the strength of digital technologies doesn't lie in individual technologies, but rather in how they can be integrated to transform the business."
Finding technologies isn't the challenge. Multiple suppliers outreach to businesses every day with new possibilities. The main issue is selecting among the vast array of options.
Access to great research is key. Assemble a small team to investigate current tools.
Learn how your customers will benefit from the integration. And if your company can collaborate with the partnering business.
Discover different uses for your product. Integrate with other technologies when necessary. It's a powerful way to excel in an increasingly complex digital economy.
Routes to Customer Engagement
According to Forbes, only "31% of executives say improving customer engagement is a priority." That's unsettling because shoppers want more interactions from brands.
Digital disruption provides more ways to communicate with your target audience.
"A big part of the customer engagement movement involves using various communication techniques to create a meaningful relationship where the customer values you and your company, independent of what you're selling," says Scott Albro, founder and CEO of TOPO.
It's unlikely that consumers will buy after one interaction. They may need to read three content assets, and then talk to your sales rep.
That customer insight matters. Don't assume you know who your customers are. Instead, track their behaviour.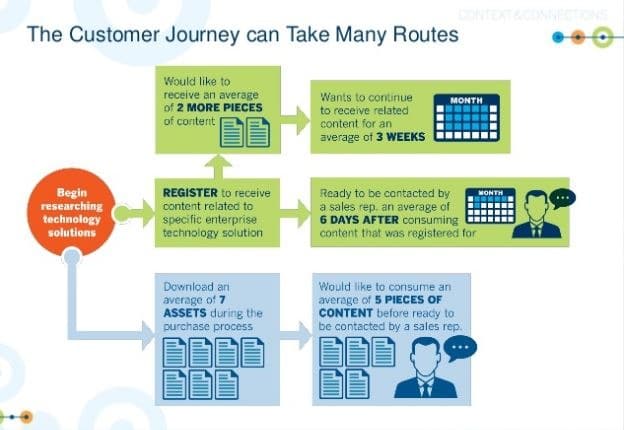 Engagement is a conversation. Mobilize your loyal consumers to establish listening centers that monitor what is being said about your organization and products.
"To maximise customer engagement, it is important to treat your customers as individuals, with their own stories, rather than anonymous transactions. Social media channels are a strategic way to interact with customers and build human relationships," states Poppy Marello, a digital content executive at Routesonline.
Credit Karma emphasizes the humanity in their conversations. They respond to customers with a sincere tone. This builds consumer trust.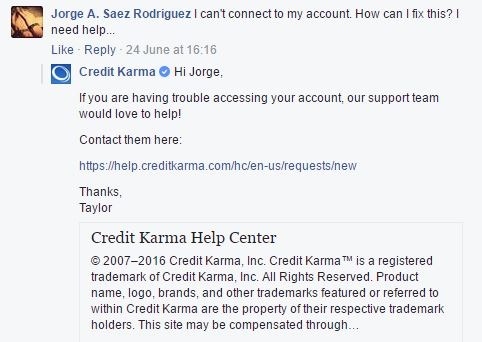 In addition, make customer engagement everyone's responsibility. Employee evangelism shows consumers that customer support extends beyond a department.
Apple exemplifies this trait. Their store employees embrace customers. There's an attitude and an energy that embodies the brand. And the employees are an extension of that character asset.
Start interacting with your customers. Multiple paths can lead you to customer engagement.
Change With The Times
Consumer behavior is altering because of technology. Today's customers are smarter. They actively engage with brands and demand customized services.
Avoid traditional strategies that stunt business growth. Personalize the customer experience to remain competitive. And experiment with different methods to engage customers.
The market is changing. Make adjustments accordingly.