Friction is the enemy of customer experience.
It frustrates the customer, annoys your team, and stops business growth. And if friction remains within the buyer's journey, it can stop future sales.
Studies report that "51% of B2B companies avoid vendors after a bad customer service experience with them." That's why, it's important to remove the roadblocks hindering your customers from completing their purchases.
Kathi Kruse of Kruse Control takes a different perspective. She writes:
"You're not in the business of selling things, you're in the business of helping people buy things. The best way to help people buy the things you sell is by reducing customer friction points along the way."
It's time to get rid of friction once and for all.
The Impact of Friction
Research uncovers that "78% of consumers have bailed on a transaction or not made an intended purchase because of a poor service experience."
To the customer, friction is simply poor customer service. This includes complicated checkout forms and hard to locate submit buttons.
When a consumer struggles in the sales process, they don't blame themselves and try to figure out a solution. Instead, they abandon your website and seek out your competitor.
Not only does friction block people from engaging with your brand, but it also reflects poorly on your company's quality of service.
Experts tell us that "good service really does matter—and that bad service can harm your business."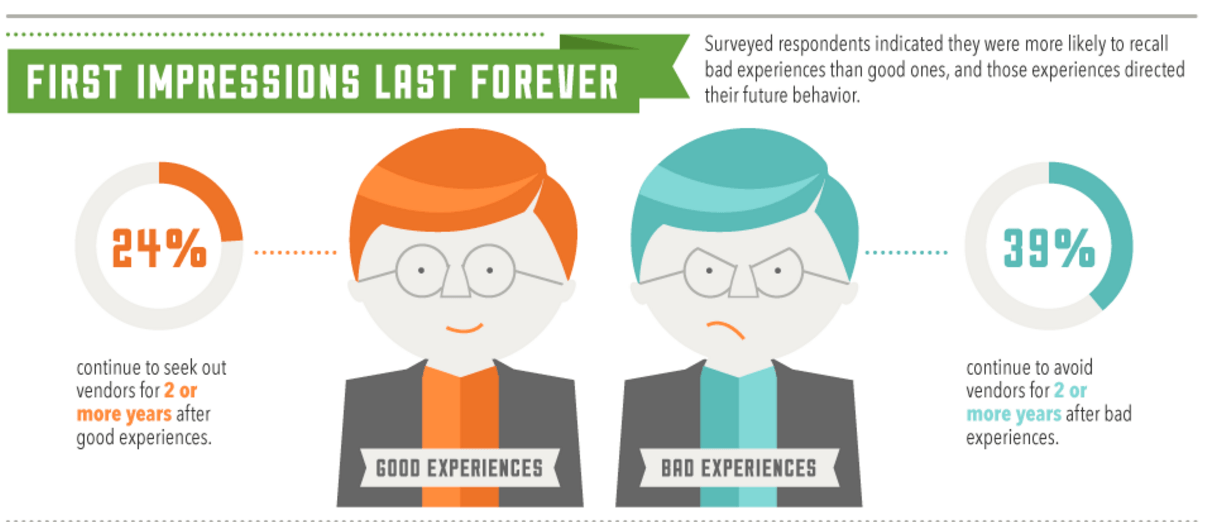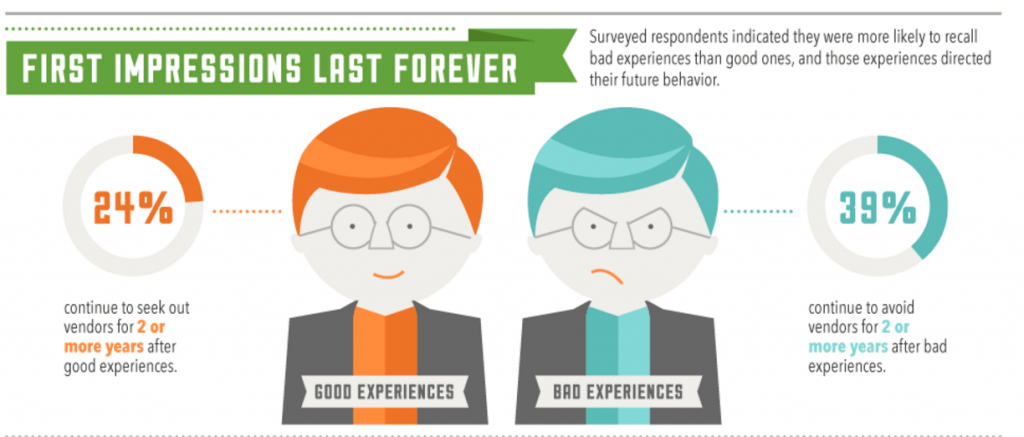 Aim to make a good first impression with your customers. Start by adding value to the experience.
Meredith Estep, Client Services Executive at Unitiv, offers the following explanation:
"Whenever you ask your customer to make an effort in the transaction, your customer needs to see the value in doing so. For example, your customer understands the need to enter contact and payment information on your website once – he won't see the value in having to re-enter that information for the same transaction."
Don't treat friction as an isolated issue. Explore how it impacts your entire business. Then, your team will have a better understanding of how to eliminate the problem.
Where Friction Lives
So, you know that friction exists within the customer experience. But do you know where it's located?
To identify your friction points, observe customer interactions. What are the interruptions affecting their natural shopping behaviors? What's interfering with their ability to achieve the desired outcome?
"Customers hate friction in business. Unfortunately, it happens to us quite often, sometimes multiple times throughout the day. It's when we are put on hold, transferred to someone else or when we have to repeat our complaint or problem to numerous customer service reps," says Shep Hyken, customer service expert and New York Times bestselling business author.
On your eCommerce website, friction points can include poor design, multiple CTAs, and unexpected credit card processing fees. It's anything that drives the customer away.
For instance, some consumers get wary during the checkout process. They start doubting their purchasing decisions. And sometimes, they may not trust your brand and products.
To combat this friction, build credibility with customer reviews. Display reviews at the bottom of the checkout page. This will boost customer trust to move forward with the purchase.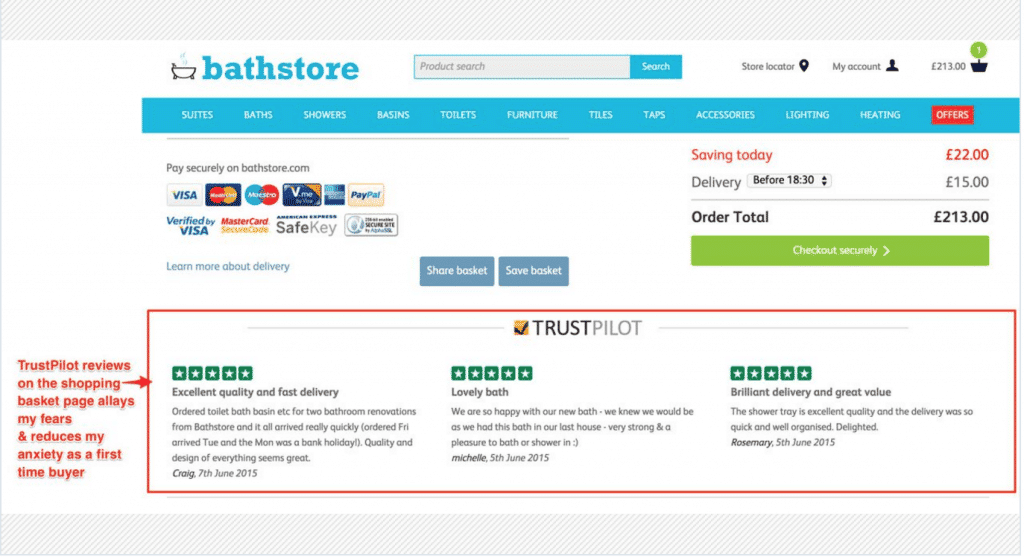 Friction also occurs across multiple channels. Some eCommerce retailers wrestle with how to link their online, mobile, and brick-and-mortar shops.
The key is to streamline data-sharing amongst all the channels. Therefore, customers receive the best shopping experience.
Macy's offers their shoppers the ability to browse their local branch's inventory online. The department chain also allows customers the option to receive items at home or at a nearby store.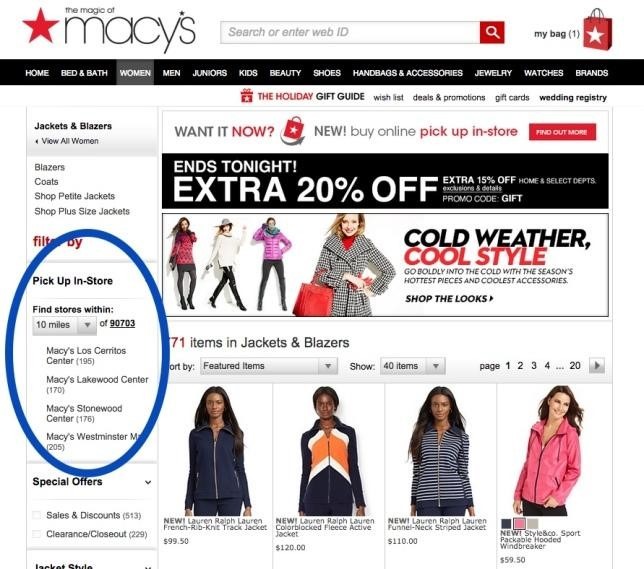 Explore how your company can keep consumers on track to buy. It may involve updating your website or providing new services.
Real Customers, Real Experiences
It's not about how much time your team spent developing the product. And it's not about the number of posts published on your blog this month.
Destroying friction centers around the customer. So, how are you enhancing the customer experience?
We're humans. We desire convenience and trust. Discover new ways to offer your customers those specific values.
"When you can relate to your customers in precisely the right context at the right moment, you're doing more than removing friction. You're building trust," states Darren Guarnaccia, Executive VP of Customer Experience at Sitecore.
For example, LinkedIn reduced their initial response time to customer inquiries by 85% and average resolution time by 68%. This shift led to a 23% increase in overall customer satisfaction.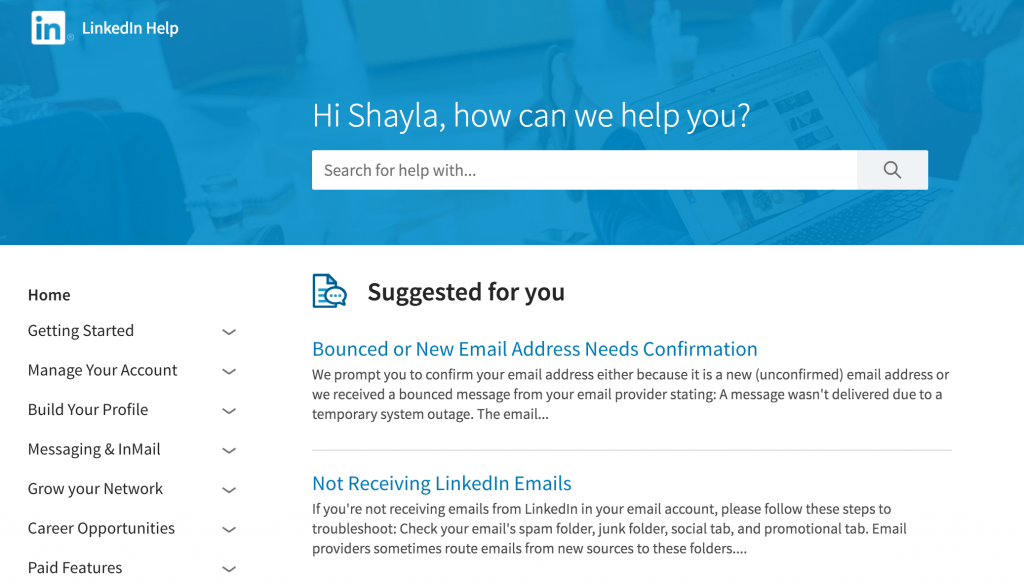 Health insurance provider Oscar noticed a communication issue with their prospective clients. The jargon, like deductibles and co-pays, confused them. So, the company moved to plain English.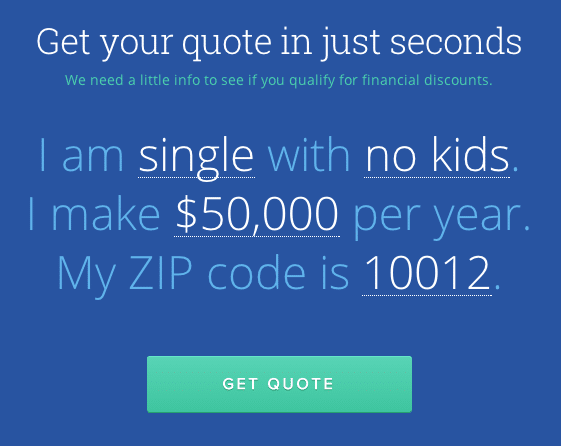 Don't complicate the customer experience. Rather, give your customers a reason to stay on your website.
Investing in Your Customers
According to Gigya research, "68% of consumers agree that shopping today is less about brands or products themselves and more about what they are feeling and needing."
If you're ready to rid your business from friction, start investing in learning about the customer. That means paying attention to their actions and non-actions.
"Make the case that investment is needed to evaluate competitors and what their customers say about them vs. what your customers say about you and what it will take to change (if it's bad) or amplify it (if it's already good)," writes Vice President and Group Director, Data-Driven Marketing at SiriusDecisions.
For instance, how many steps does it take for someone to make a purchase on your site? Then, list out the same task on your competitor's website.
If you're reaching double-digit steps, it's time to shave down the process. You want to make the engagement effortless and better than your competition.
Be mindful that a frictionless experience meets four elements: reliability, relevance, value, and trust. Prepare your team to make more customer investments.
No More Friction
Friction hinders your business from making a real connection with consumers. And without a positive interaction, customers abandon your site and try your competitor.
Learn where your friction points exist. Strive to upgrade the customer experience. Moreover, continue to invest in customer satisfaction.
Destroy friction for a better customer experience.
Shayla Price creates and promotes content. She lives at the intersection of digital marketing, technology, and social responsibility. Connect with her on Twitter: @shaylaprice