It's time to perform marketing differently.
And it all starts with machine learning.
Marketers are capitalizing on this technology to improve their brand strategies. It can help your team find patterns in datasets and discover new solutions to old problems.
"Machine learning has the ability to consume virtually unlimited amounts of detailed data to constantly review and adjust your message based on very recent customer behaviors," states Heather Burton, Marketing Communications Manager at Webtrends.
As consumers become more complex, companies need analytical tools to decipher data efficiently. This gives brands the opportunity to respond to their target audiences before competitors.
Machine learning is the next logical step for your marketing team.
What is Machine Learning?
Machine learning may present itself as a convoluted topic only understandable by brilliant scientists. However, that's not the case.
SAS Institute defines machine learning as "a method of data analysis that automates analytical model building. Using algorithms that iteratively learn from data, machine learning allows computers to find hidden insights without being explicitly programmed where to look."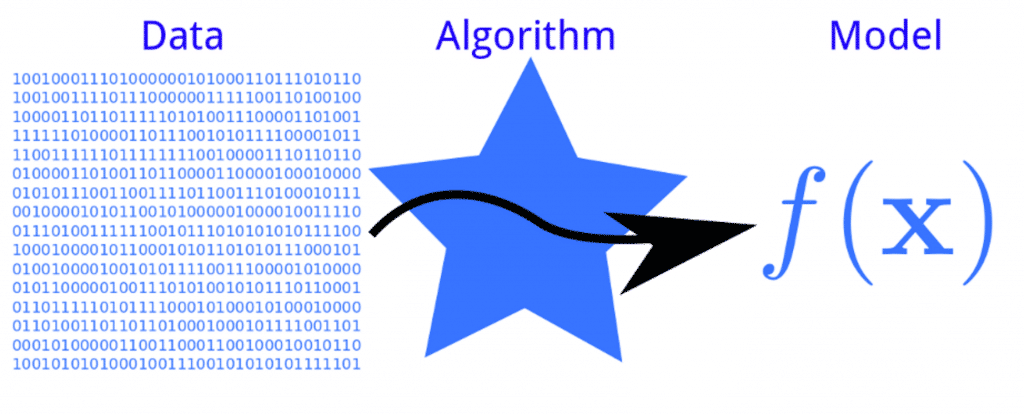 Translation: It processes mass quantities of data quickly and learns from the data to make predictions.
This means machine learning can help eliminate the guesswork for marketers. It can provide accurate forecasts about customer preferences, content targeting, and website friction.
With that information, your team can be a proactive business in the market, instead of just reacting to the latest trends.
"Think of it simply as a branch of statistics, designed for a world of big data. Executives who want to get the most out of their companies' data should understand what it is, what it can do, and what to watch out for when using it," writes Mike Yeomans, a post-doctoral fellow in the Department of Economics at Harvard University.
Of course, machine learning isn't a silver bullet. The goal is to learn how it can improve your company's processes.
Don't let the technical jargon of machine learning frustrate your team. Start with the basics, then build upon that knowledge.
The Benefits of Machine Learning for your Brand
You understand the potential of using machine learning. But, exactly how does it benefit your brand?
"In B2B environments, machine learning helps CMOs connect with consumers by providing recommendations based on insights about their interests, emotions and interactions with the development of 'knowledge graph' technology," says Andy Betts, an advisor and consultant.
Personalization is a big deal in our industry. Consumers desire customized everything, from emails to products to swag bags. If you don't understand your customers' interests, your brand fails.
Machine learning takes advantage of customer data. It helps you find what information is relevant and why it occurred. Then, your team can make better data-driven decisions.
Mark van Rijmenam, founder of Datafloq, says:
"Machine learning can be a very powerful for your business, but for it to work it requires access to all available datasets. For Machine learning more data does mean better results, because new data will enable the computer program to teach and improve itself."
Moreover, apply machine learning to improve your strategies with customer segmentation, churn rates, and customer lifetime value. American Express leverages machine learning techniques in several major areas of its business.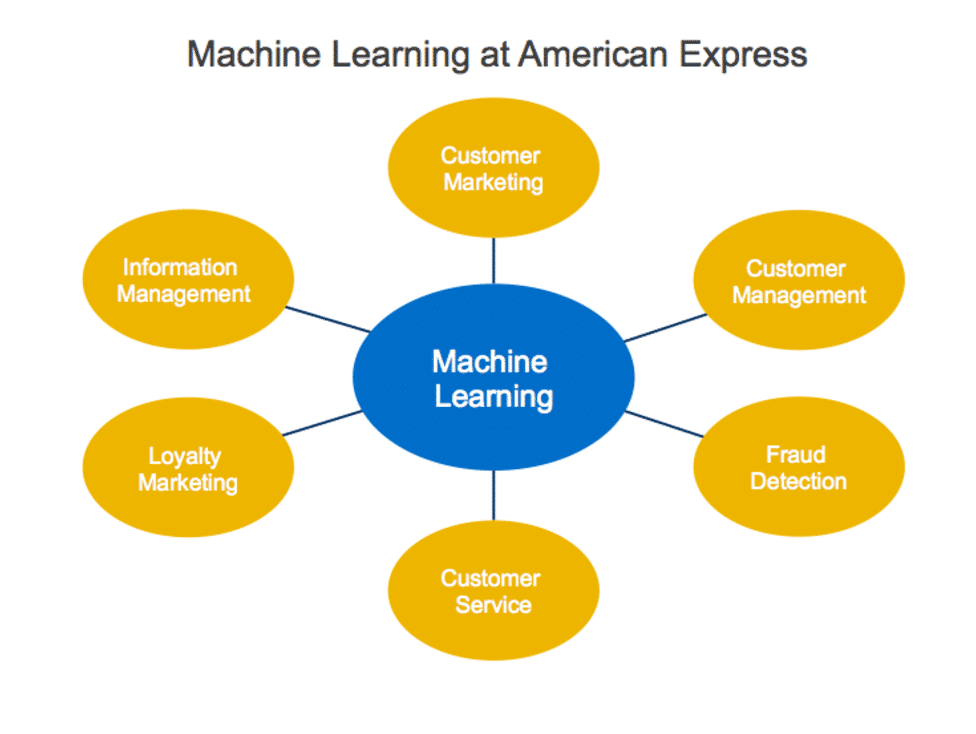 Explore how machine learning can help your organization. Create new avenues to learn more about your customers.
Learn By Example
If you haven't noticed, machine learning is all around us. It's already being implemented in the business industry.
So, what does machine learning look like?
Amazon uses the technology to offer their customers precise product recommendations. The eCommerce retailer learns consumers' interests based on unique purchasing and browsing history.

Apple's Siri is another example. The speech recognition software learns by detecting patterns with natural language. That way, Siri understands the meaning of your words.
John Bates, a Senior Product Manager for the Adobe Marketing Cloud, gives an explanation of the power of machine learning:
"If every time you ask your phone to find a restaurant for you, you immediately ask it to also request an Uber, AI solutions would learn this pattern, and eventually, when you ask for a restaurant, your phone will ask if you would also like to request an Uber."
At SessionCam, we're helping marketers enhance their conversion rate optimization with machine learning. Our Customer Struggle Score (CS Score) applies advanced machine-learning techniques to automatically identify specific areas of a website where customers struggle.
Now, teams can diagnose, fix, and optimize their high-traffic eCommerce websites faster than ever before.
"Adnams took part in the beta trial of the CS score and, straight away, we were able to identify pages where we were not delivering the right customer experience. CS Score really helped us prioritise our resources on the most important pages and quickly make changes to rectify problems," says Liz Cobbold, Director of Digital & Customer Experience at Adnams.
Transform the way you do business. Learn from other industry leaders.
Prepare for Machine Learning
Get ready to evolve.
As more data is collected, your team will need machine learning to do the heavy lifting. And preparation is key.
Rohit Roy, News Editor at MarTech Advisor, states, "With the already-abundant data expected to double by the end of this decade, there is ample opportunity for marketers to adopt cognitive computing and make the most of all the data to drive marketing success."
Use machine learning to help your company develop targeted display advertisements. Integrate continuous monitoring of customer activity to predict your churn rates.
"For example, ditch A/B testing across campaigns. Let machine learning insert predictive content tailored to each individual in email or mobile, and simply A/B test this new personalization vs old content to verify success," says, Janel Ahrens, Vice President of Marketing at Boomtrain.
You don't have to revamp your entire system. Just start somewhere.
Try It Today
Machine learning isn't a replacement for strategic marketing. Instead, it should be used to enhance your current techniques.
Introduce the concept of machine learning to your team. Explain the specific benefits to your company. And start using products already integrated with this technology.
Blend machine learning into your marketing strategy.
Shayla Price creates and promotes content. She lives at the intersection of digital marketing, technology, and social responsibility. Connect with her on Twitter: @shaylaprice