User intent is the focal point of increasing conversions.
The complexity of consumers goes beyond demographics. And to really understand why buyers make specific purchasing decisions, companies must explore the consumer's reasoning.
"Knowing your consumer's intent means you can meet them in the moments that matter and deliver helpful content," writes Lisa Gevelber, VP of Americas Marketing at Google.
By uncovering the customer's actual needs and desires, your team can tailor your marketing and sales tactics to grab the audience's attention.
Don't miss the opportunity to connect with your customer base and drive revenue. Let's examine how user intent can impact your CRO strategy.
Understanding User Intent
People aren't one dimensional. We are complex individuals that make decisions based on our circumstances and emotions.
That's why brands sometimes struggle to give consumers what they want. It takes more than knowing a person's gender and location to customize a product to their needs.
To combat this issue, teams are focusing on intent marketing. It's the practice of targeting customers around their reasons for purchasing a service.
Understanding user intent empowers teams to build the best possible experience for their customers.
"The better aligned someone's intent is with their actual experience, the more likely they are to convert. The more you understand the trigger that begins the buying journey (the pain point), the earlier you can make a connection," says Chris Leone, Chief Operations Officer at Web Strategies.
Knowing your customers' intentions lets you create targeted campaigns to gain their attention. That translates into more relevant content and better product suggestions for the user.
For instance, Andy is interested in purchasing a new vehicle. And your company knows that Andy intends to conduct a thorough comparison search. Then, your team can produce content sharing information why your brand outranks competitors.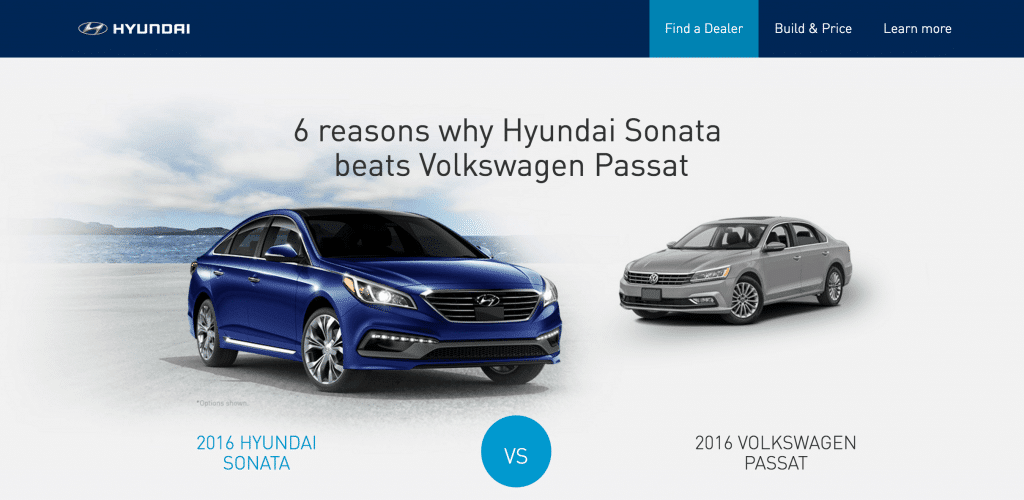 The above example is from Hyundai. The automotive manufacturer created content that compares their Sonata with the Volkswagen Passat.
Consumer intent leads to effective targeting. Strive to understand your user to boost sales.
Identifying User Intent
Research shows that "more than eight in 10 [senior-level marketers] agreed that analyzing customer data was valuable for predicting purchase intent."
So, you know the importance of user intent. But how do you identify it within your customers?
To discover your consumers' intentions, start by analyzing various data points.
"With consumers increasingly using a plethora of devices for research and purchasing decisions, it's important that marketers analyze data across multiple online environments to understand signals of intent," states Soo Jin Oh, Senior Vice President of Data Business & Ad Operations at Magnetic.
Internal intent data includes all the consumer activity on your website or within your application. Analytics tools help you identify what pages users visited, which links they clicked, and the time spent on each page.
External intent data encompasses collected information by publisher networks at the IP level or via user registration and shared cookies. You'll know more about your collateral downloads, webinar views, and social engagement.
For instance, LocalResponse teamed up with a social data platform to offer companies historical intent targeting.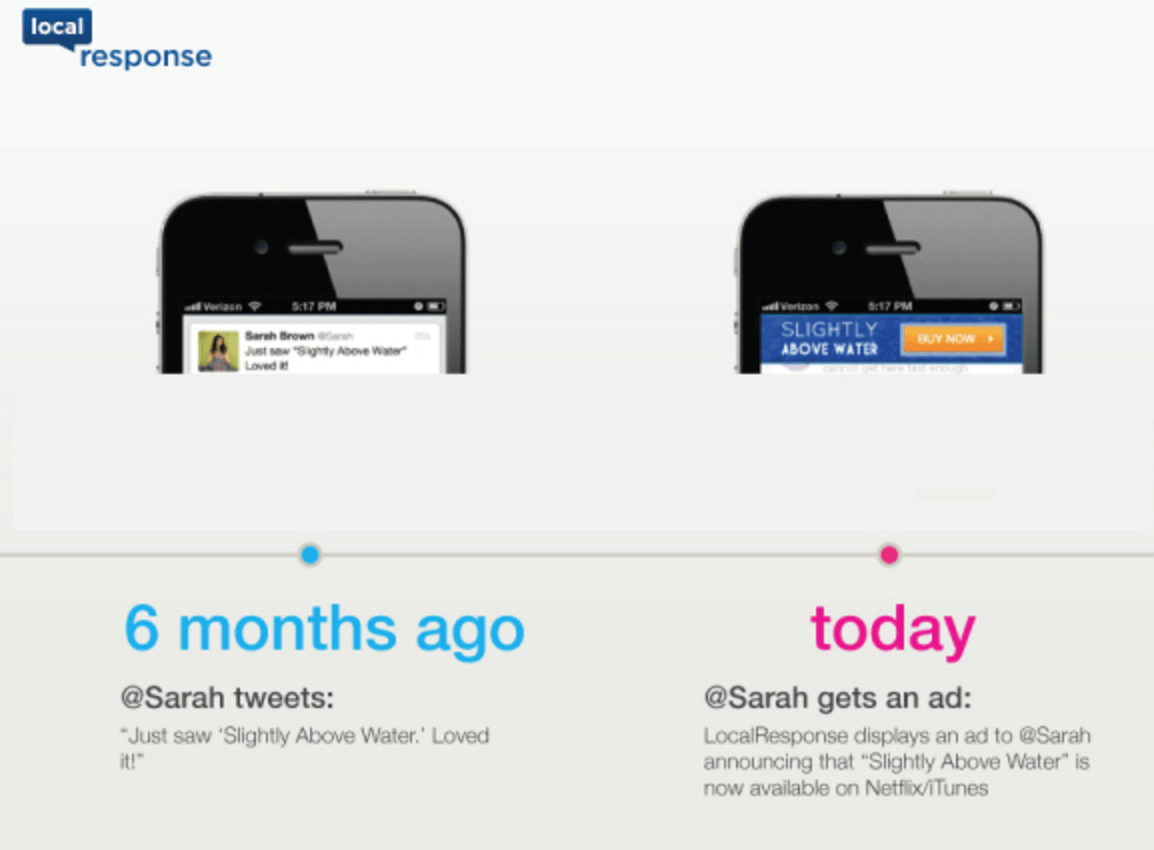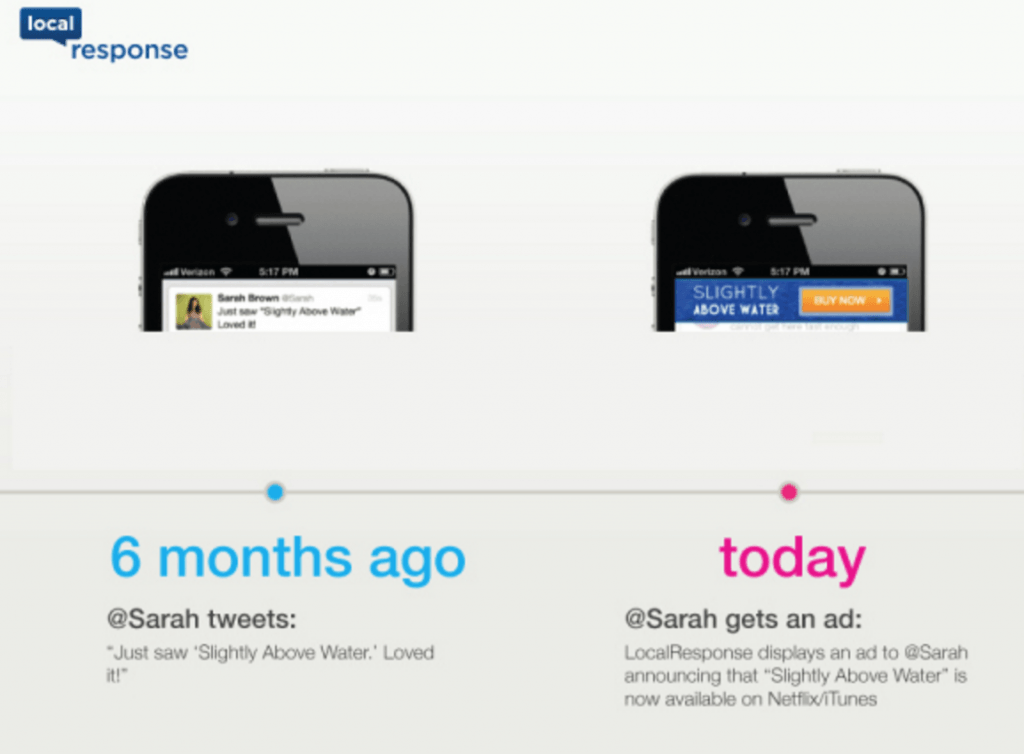 Historical intent targeting gives marketers the opportunity to pull publicly available information from social networks, like Twitter and Instagram. This allows your team to send more relevant messages to consumers.
So, if you're gearing up for the holiday season, eCommerce stores can analyze previous tweets to discover the most talked about products during Black Friday.
Explore your internal and external data. And identify user intent for revenue growth.
User Intent in Action
Forrester Consulting notes that only 17% of marketers consider themselves "mature practitioners of behavioral marketing." But this doesn't have to continue.
It's time to ditch your fragmented analyses that don't target customers. Instead, leverage your intent data to personalize your marketing campaigns.
The MDG Advertising team agrees:
"Because knowing intent is not enough; companies also need to be able to reach the individual who is interested in purchasing. Moreover, to be truly effective, it needs to be possible to reach that individual across multiple platforms and in specific situations (for example, retargeting an ad after the consumer visits a product page)."
For example, AdRoll helped VendHQ, a cloud software company, re-engage visitors who browsed their site without signing up. With intent data, they created segmented customer groups on Facebook.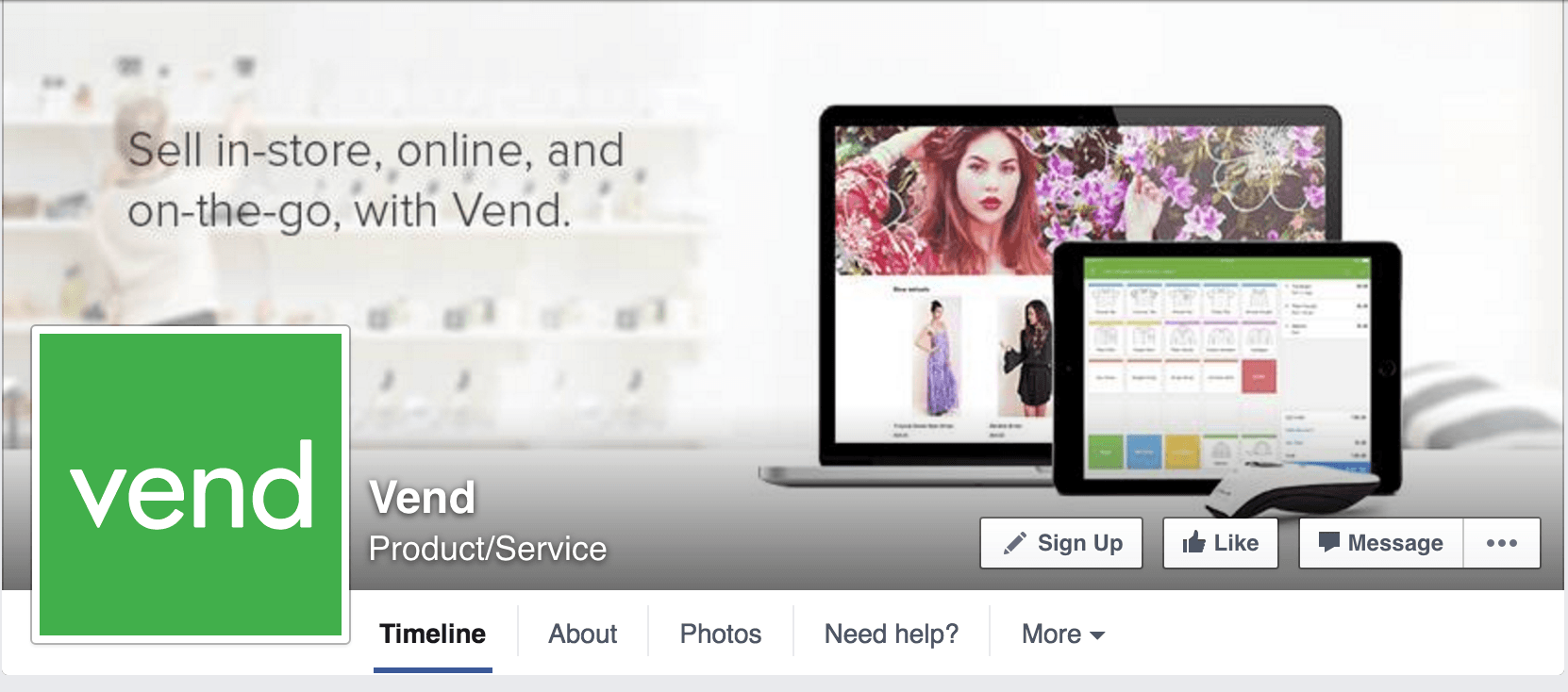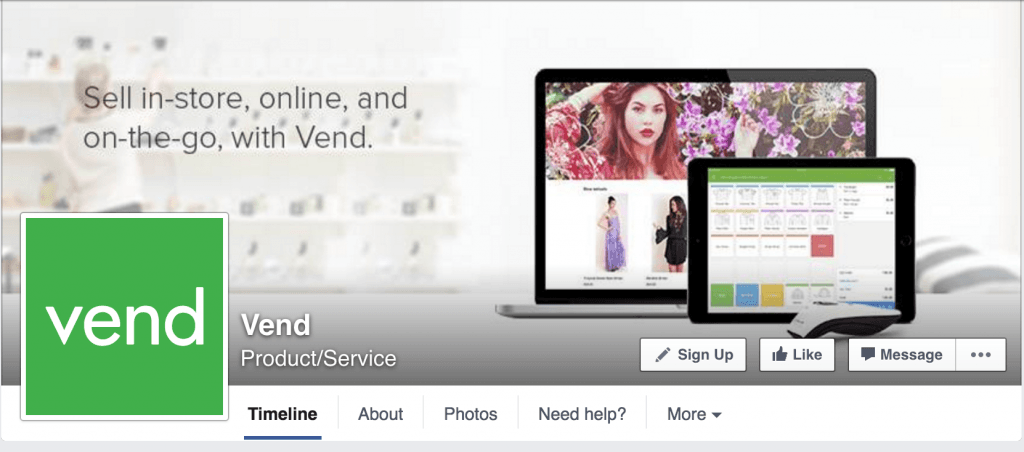 As a result, VendHQ experienced a 1.2% click through rate on their Facebook Mobile News Feed campaigns. Moreover, this method earned a 50% lower CPA than any other marketing tool they used.
In addition, avoid making blanket assumptions about your consumers.
Research found that "45% of home improvement searches on mobile came from women." Therefore, if your business targeted only men, your team would have missed out on another large audience segment.
Data without action means nothing. Prepare your team to acquire conversions from consumer insight.
Supporting Your CRO Strategy
Now, it's your turn. Integrate user intent within your conversion strategy. Ensure that your website's relevance, motivation, and value proposition align with your users' intentions.
Optimize your content for all stages of the sales cycle to satisfy your customers' desires. For starters, pursue the meaning behind their keyword search.
In the chart below, you'll notice each group of keywords signifies a different intention for customers looking for foot massagers. Once the intent is identified, your team can produce content that will match the consumer's intention.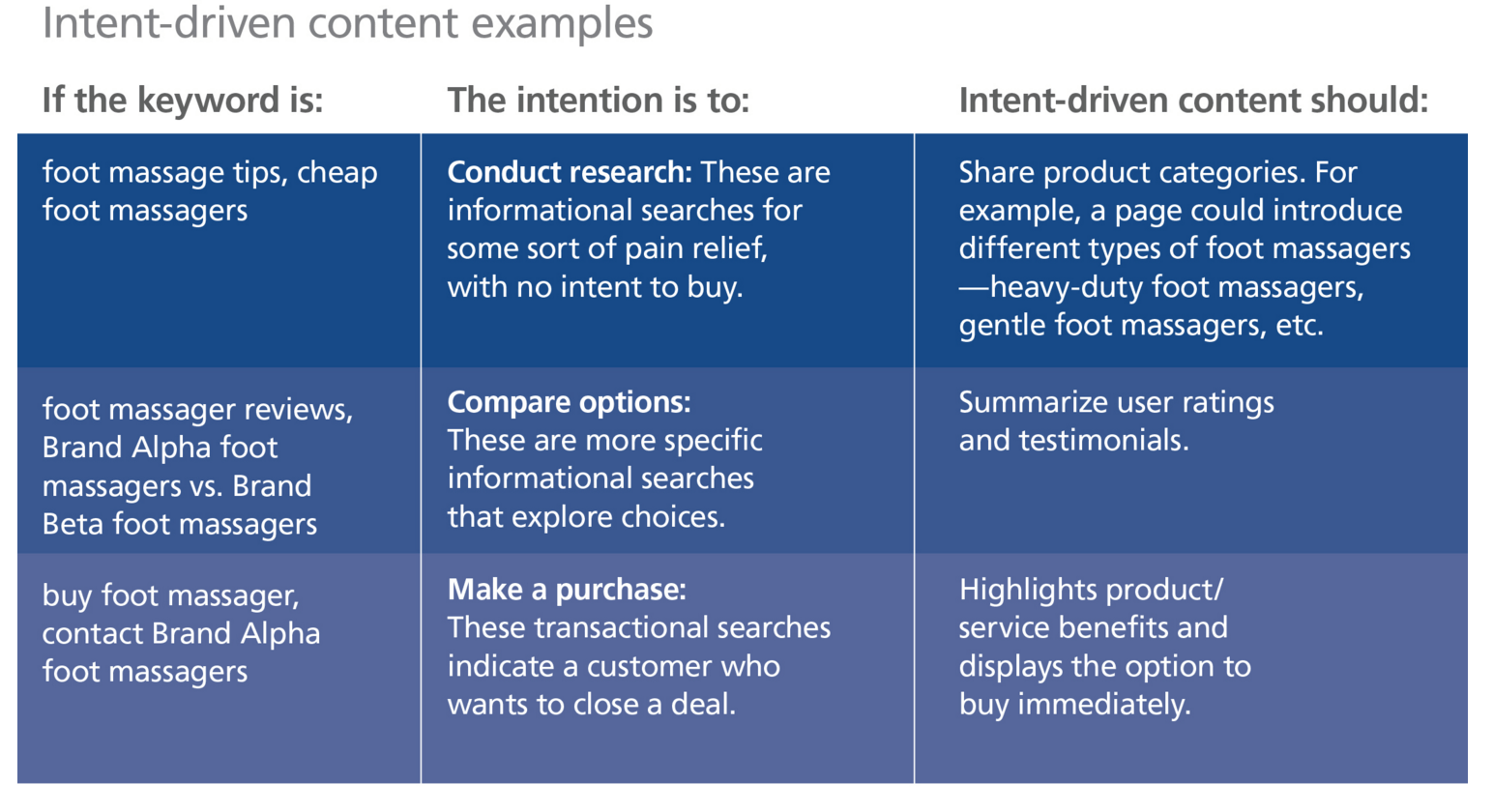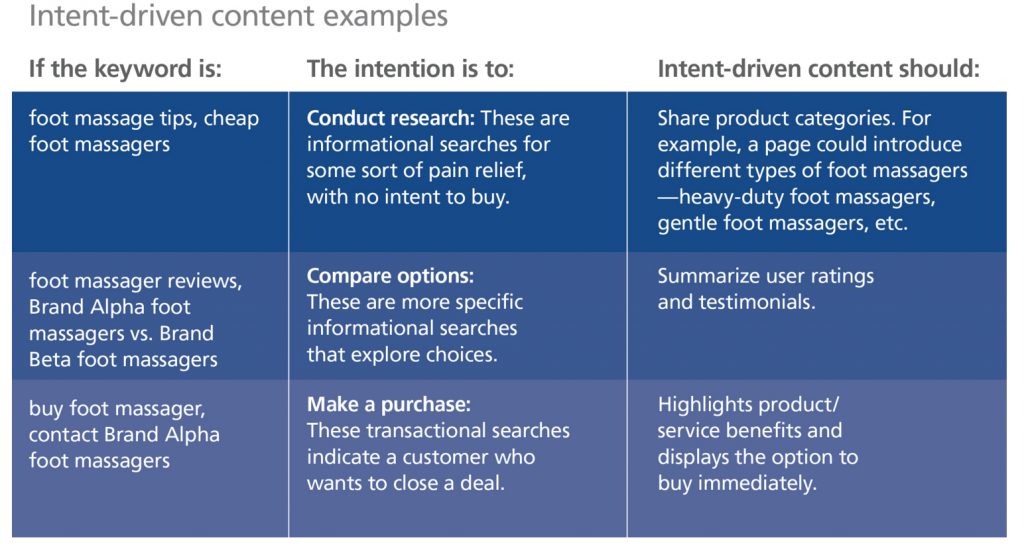 Cross-sell and upsell opportunities also rely on purchase intent.
"If you know someone purchased a new suit, and recently searched for a new pair of men's dress shoes, wouldn't you want to inform them of a special shoe promotion or offer them a tie to go with that purchase?" writes James Green, CEO of Magnetic.
Learn to use intent data wisely. Marketers walk a thin line between knowing their customers and actually stalking them. You don't want to leave consumers with the wrong impression.
Create intent-driven content that will entice customers. Then, lead them through the purchasing journey.
Intent Matters
Customers can't be boxed into basic demographics. To earn more sales, companies need to research the real reasons why their customers make a purchase.
Align user intent with the buyer's journey. Use data to discover your consumer's intentions. And optimize your content to fit every stage of the sales cycle.
User intent leads to conversions.
Shayla Price creates and promotes content. She lives at the intersection of digital marketing, technology, and social responsibility. Connect with her on Twitter: @shaylaprice