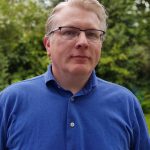 Andrew Davies is a Senior Insight Consultant at SessionCam.
Over the last 2 years, he has reviewed hundreds of different retail and financial service websites to identify the problems that were impacting conversion and destroying customer experience.
In this blog he shares his approach to using SessionCam.
The Blank Canvas brief
It's not unusual to be asked to deliver a general review and health check of website and determine where the most pressing problems are. In terms of a brief, it's pretty much like an artist staring at blank canvas wondering where to begin.
So how best to tackle this challenge?
Start with the Struggle Page report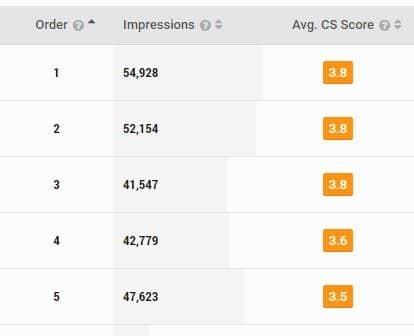 In my experience with SessionCam, I think the best place to start is by looking at the "Struggle Pages".
This is a fabulous report that ranks all the pages on a website based on the level of customer struggle measured by SessionCam and the number of times the page has been accessed.
Effectively, it is a prioritized list of the pages that need to be optimized on your website based on actual user behavior.
Watch replays of hard struggle; the conversion killer
Having got this list, I then start investigating the top ranked page using session replay. A really effective approach is to look at between 10 to 20 recordings of user behavior on that page which have a high struggle score (4 to 5).
When you watch these recordings, you'll most likely see examples of "hard" struggle where users are abandoning the page because they have hit a fundamental blocker like a technical issue or website error that stops them progressing.
Hard struggle absolutely kills your chances of a successful conversion. To address hard struggle, technical issues need to be addressed and resolved. The page and interaction design may need to be reworked to minimize the number of times error messages are triggered. Often, it can be as simple as providing clear instruction with the error message text on the format or values that need to be entered on a form field to provide valid input.
Watch replays of soft struggle
I then explore recordings where the customer struggle score is lower (1 – 3). If there is a large number of users showing a low struggle score it's typically because of "soft" struggle issues.
I've found that it's really important to try and reduce soft struggle as well. It would be easy to ignore this segment on the basis that any gain from an improvement would be limited. It's true that there might be a lower impact on conversion but it will be impacting more users and so the overall cost of this could well be higher.
When you look at example replays for this segment of behavior, you'll probably see lots of scrolling and moving around the page as users try to work out what to do next. This means the design and layout is confusing and the calls to action are not clear.
Optimize and then review for evidence of improvement
I always make a point of coming back to Struggle Pages within the SessionCam console after changes have been made to address the issues found. The report provides a trend line so it's really easy to see if the optimizations have reduced struggle.
So there you have it. If you're not sure where to start to try and find optimizations, use this approach. I've applied this successfully across many different assignments for a variety of clients from different industry sectors. I always find really good optimizations using this approach.
Need more?
Want to know more? Just drop me an email. I would be delighted to chat this over in more detail.