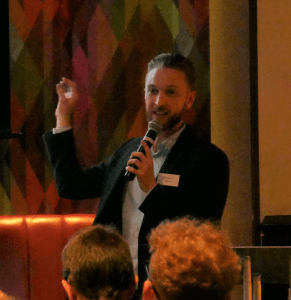 Tom Lees is a Senior Insight Consultant at SessionCam working predominantly with retail brands in the US and UK.
His work has involved extensive reviews of website checkout processes to identify the problems that drive abandonment and reduce customer experience.
His recommendations have recovered millions of dollars of e-commerce revenue that would otherwise have been lost forever.
In this blog, Tom shares his views on the best way to review a website checkout process using SessionCam.
Get your baseline conversion stats
I always start a review project by establishing a baseline for the current conversion rate for the website's checkout process.
Using SessionCam's conversion funnel analysis reporting I look for the overall conversion rate % from the start to the end of the checkout conversion process. I take three measures – the % rate for all traffic, the conversion rate for desktop only and then the rate for mobile only traffic.
After this I then take a look at drop off rates for each step in the funnel and if there are any disparities between desktop or mobile.
That's a brilliant way of quickly working out if your website suffers from poor mobile optimization or if there are any device-specific UX issues or bugs. If there's a big difference with the mobile conversion rate, I'll know immediately I'm going to need to spend more time watching mobile session replay.
I like to compare the conversion rate for the website I'm reviewing against our own conversion benchmarks. This is an exclusive research service available to SessionCam clients but you can also reference publicly published conversion rate metrics from sources like the Baymard Institute. It's very useful to have an industry comparison to assess if the website conversion is good, average or poor compared to a relevant competitive set.
Analyze field level drop-off for each page in the checkout
Checkouts come in all shapes and sizes these days but there are two main types: multi-page checkouts or single page checkouts. Which every flavour your site has, it will include the collection of delivery address details and payment details.
The next stage in my review process is to use SessionCam's form analytics and to review each page in the checkout. With form analytics, you can account for every drop off and see on which field visitors drop off.
You could analyze them in the sequence the customer follows on the website. My own preference is to start with the field with the highest drop off rate and work my way down.
Use session replay to understand actual user behavior
With form analytics, I always look at the metric for the number of users that dropped-off without even interacting with a single field. If that's a sizeable proportion of all of the overall drop-off, or, say more than 10% then it's a very good signal that users aren't engaging with the delivery form and you need to improve the design, layout, copy and calls to action. I always heatmap this step as well – if you see lots of scrolling it's often showing you that users are unsuccessfully looking for delivery information by going up and down the page.
For every field, I review the drop-off rate, average field entry time and number of retry attempts. Always investigate those that are exceptionally high by watching example session replays of visitors leaving the process from the field in question. I tend to watch 5-10 replays per field.
It's always very good to focus on watching the session replays with high customer struggle scores – so, a CS Score of 3 – 5. In my experience, these really do take you straight to the points of high value where you can observe behavior to understand problems and identify potential solutions.
Don't forget the exit page
A good tip is always check the exit page within the funnel page report report for each step or field drop off in the checkout. This shows where the visitors go when they abandoned the form. Visitors may not necessarily end their session on this step but may go back into the site.
Understanding the next steps in the journey will help you better understand why visitors left the checkout.
A good recent example of this for me was on a retail website checkout where I could see numerous visitors dropping away from the delivery information and going to the "contact us" page to request the information that was missing.
Analyze error messages on website checkout pages
My final activity in a review is to use SessionCam's error detection to review and quantify the error messages generated on each of the pages within the website checkout process. I look for high occurrences of individual error messages and then try to understand what can be done to reduce the error rate by using session replay.
Repeat reviews to check your changes have worked
If you haven't reviewed your website checkout before, spending a day following the steps I've outlined above will prove to be an excellent investment of your time and effort. You will find high value problems that can be fixed because every site can improve their website conversion.
It's really important that once the changes I've identified are implemented. I always like to repeat the review and re-measure to make sure it has delivered improvements. At the minimum, I believe you should spend a day to review your checkout process every 3 months. Of course, you will identify more improvements if you can spend more time more frequently too.
Need more?
Want to know more? Just drop me an email to chat this over the points I've covered in more detail.