Visuals are important.
Imagery is helpful to engage and convert customers in the sales funnel. Especially for eCommerce companies, a photo is sometimes the only product reference for a consumer.
Studies unveil that "67% consumers say that high quality visual content is more important than product description or customer ratings."
Pictures stimulate people's minds. They activate our senses to actually imagine ourselves within the photo.
For visual commerce, that's a plus. Images enhance the customer experience.
"This strand of digital marketing is still fairly emergent, however, which indicates there is still some time for marketers to build their confidence, gain greater insight into what's working, and make the case for support and investment," writes Tan Allaway, editor-in-chief of Digital Pulse.
Let's learn how your team can take advantage.
What is Visual Commerce?
There's a new commerce invading your market. And you can use it to your benefit.
It's called visual commerce. Miljana Mitic, content marketing manager at Goodvidio, offers a definition:
"Visual commerce is the concept of enriching customer experience with powerful, inspirational and enticing visual content that prompts shoppers to engage, convert and form a preference for a brand or online retailer."
In essence, you want to use visuals to strengthen the shopping experience. From product research to clinching the sale, you have the chance to show customers what makes your products so special.
This is particularly helpful for eCommerce businesses, because shoppers can't see or touch your products in-person, these visuals add more insight to why they should or shouldn't buy.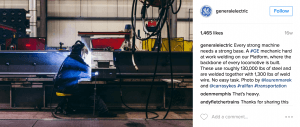 But visual commerce isn't always about the immediate sale. Some companies possess an extended customer journey. Therefore, they may use visuals as part of their brand awareness campaigns.
General Electric uses images to humanize its brand. The multinational corporation exhibits how its work impacts people.
Before you start posting photos, take the time to build a strategy. Educate your team about the concept and focus on gradually introducing it to your business plan.
Take the leap into visual commerce. It's time to connect with your customers.
Leveraging Visuals The Right Way
Research found that "if your content includes compelling images, you can average 94% more views than your boring counterparts."
So, what are compelling images? These are visuals that tell a story. They give the consumer context about your product.
It's all about creating visuals that tap into people's emotions. Your images must offer customers an opportunity to be part of your brand.
Use imagery t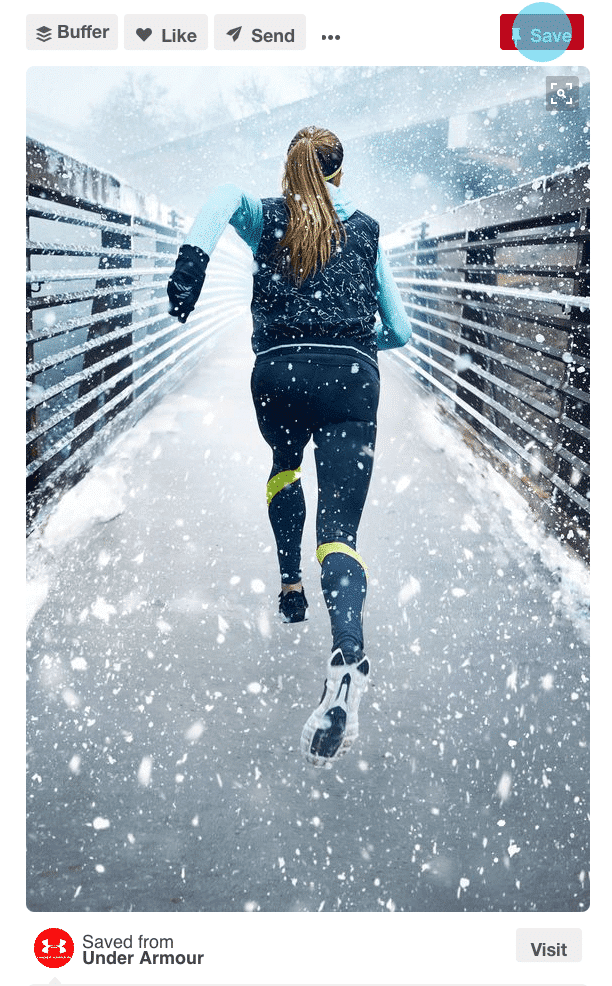 o persuade consumers to take action, whether it's buying your product or signing up for your newsletter.
Visuals add a layer of social proof to persuade customers to purchase products.
For instance, Under Armour posts product pictures on Pinterest. But it's not just photos of clothing and footwear.
Under Armour's team gives context. Below you can see an individual running in the snow on a bridge. This showcases how their products can be used.
Be mindful to connect your images to the right target audience. You can distract potential customers if your visuals don't resonate with them.
"Stay on message. Visual content needs to be carefully integrated into the message. If your brand targets hip, young consumers, the typography probably shouldn't be reminiscent of the 'Mary Tyler Moore Show' era," states Abbi Whitaker, CEO of The Abbi Agency.
Let the visuals tell your brand story. Entice consumers to join your culture today.
Creating Worthwhile Content
Visuals aren't limited to photos. Because of technology, your company can now easily create amazing infographics, videos, and GIFs.
Variation is key when developing visual content. You don't want to bore your consumers with the same colors and format every time. This will only frustrate the individual.
Visuals are meant to give life to your brand. So, make sure they complement, not supplant your overall message.
Produce content that will entice buyers to learn more about your services. Sometimes providing a quick video demonstration may be the solution.
"Video is a great way to deliver high-quality content, and it benefits ecommerce by leading to higher average orders and driving conversions," states Entrepreneur contributor Jan Verleur.
Vehicle manufacturer Honda created a video to show the importance of genuine auto parts. The company positioned itself as a leader in the industry.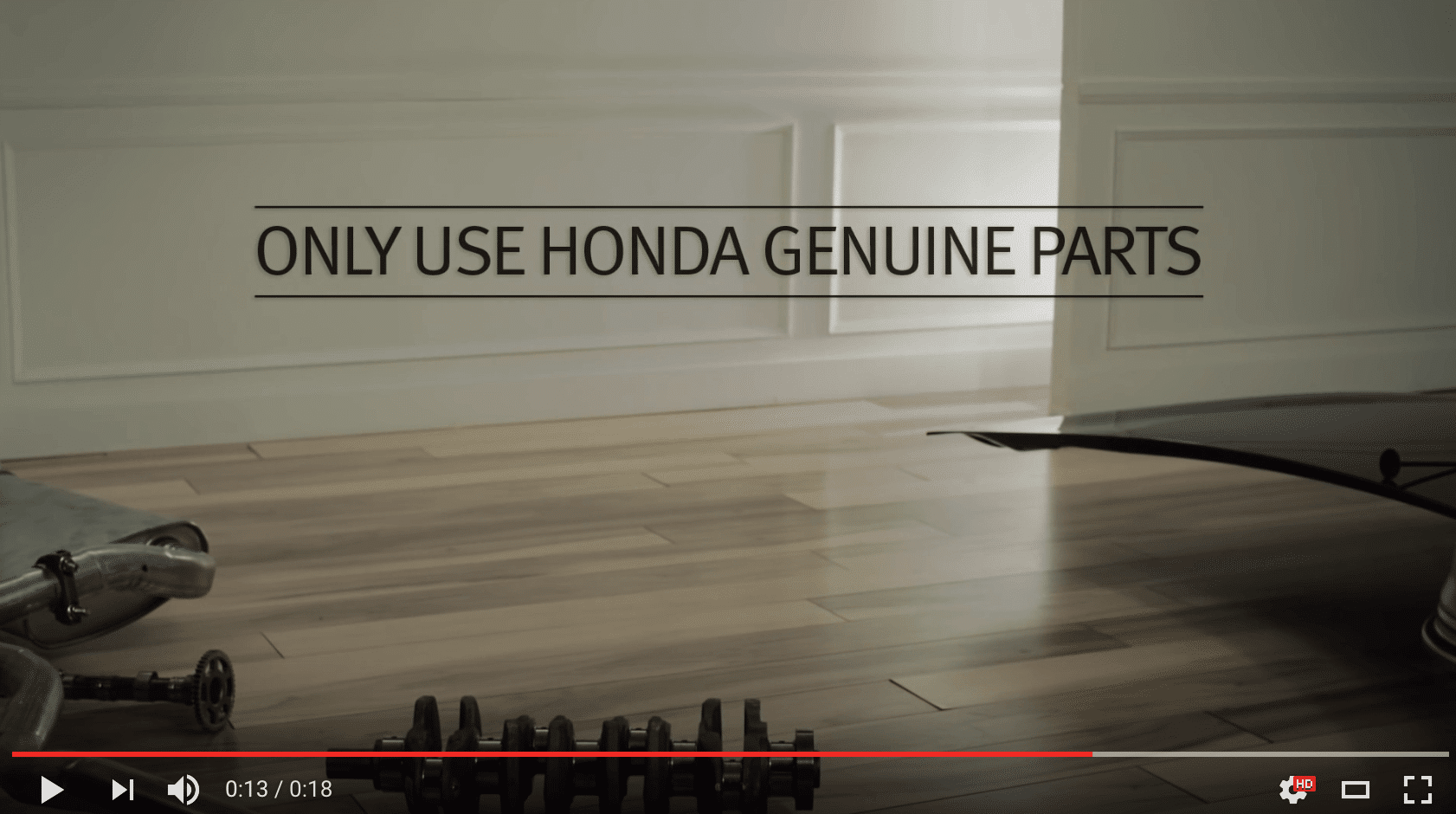 In addition, monitor which form of content receives the most engagement. Just because your team enjoys creating videos doesn't mean your consumers want them.
Instead, experiment with various visual types to improve the customer experience. Then, gather the data to examine your buyers' behavior. This method will save your team time and money when creating content.
Deliver visual content that transforms your customer's mindset. Try out different types to optimize the shopping experience.
Distribution Matters
Now, you have all this creative content. Where do you distribute it?
Evan LePage, a blog specialist for Hootsuite, writes "If you don't know how to distribute your content it's not going to be seen, clicked, read or shared. This is what makes intelligent content distribution so vital."
Visuals must be placed on high-traffic channels for buyers to see. Moreover, you want them to be shareable in order to widen your outreach efforts.
Study your data to discover where your customers live online. Use Google Analytics to learn your referral paths.
For instance, if Twitter is how people find about your business, increase the number of visuals your team posts on the platform.
Hubspot distributes informative videos via its Twitter account. The team even uses a quote from the video to give consumers an inside peek about the content.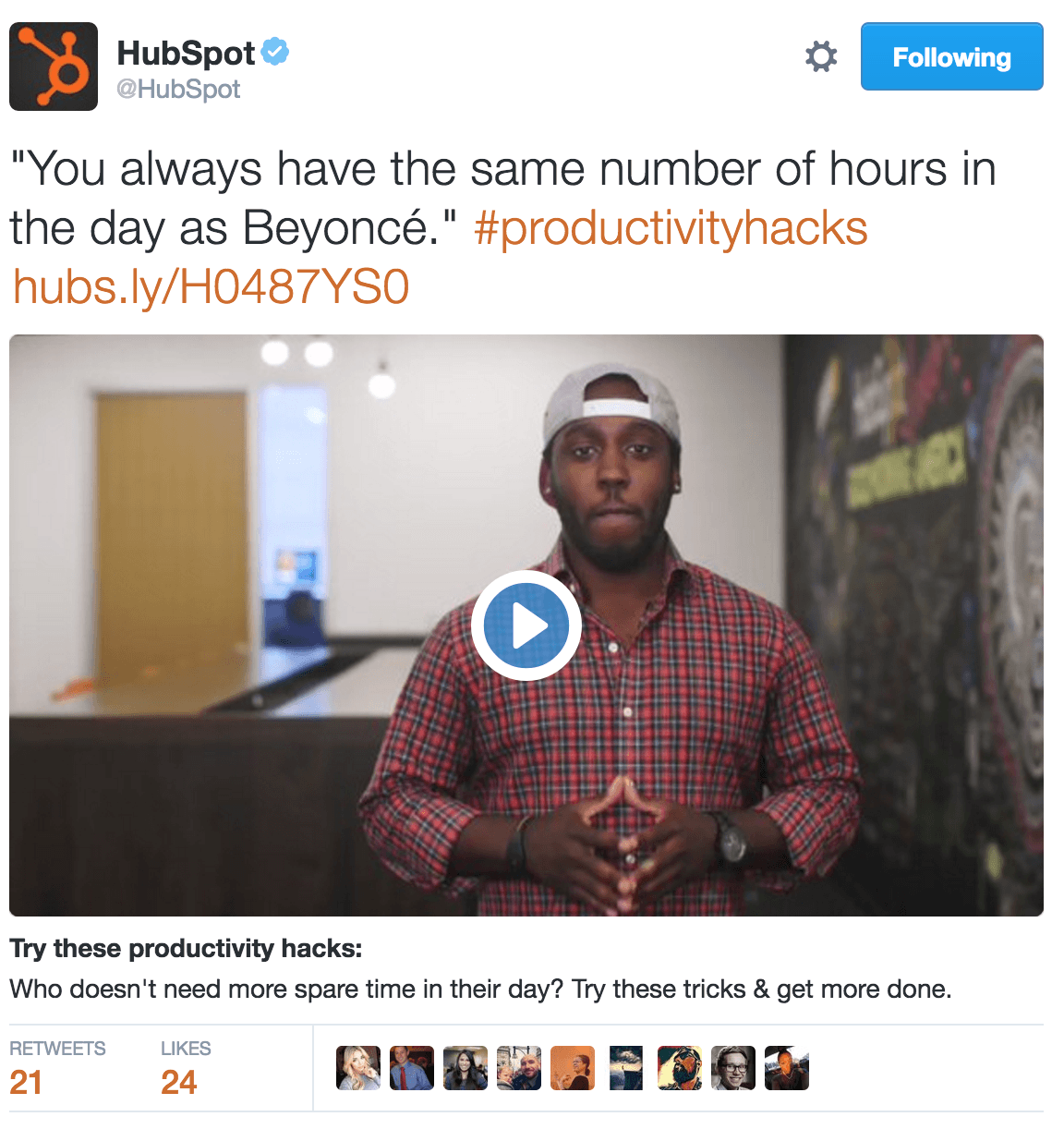 Maybe your company receives lots of organic traffic. In this case, find out where to strategically place visuals to make sure they are seen on your site. And don't rely on what you think.
Instead, use our heatmaps to help locate the most read sections. No more guessing where to insert essential content. Know exactly where to add visuals and CTAs.
Distributing content is just as important as creating it. Take the time to find the best channels.
Upgrading Your Visuals
Visual commerce is taking a giant step into business strategy. Companies must adapt to challenge the competition.
Study how other industries use imagery. Use different visuals to resonate with different audiences. Leverage multiple distribution channels to influence consumers.
Prepare for a new form of commerce. Upgrade your visuals.