The arrival of Black Friday, the day that follows Thanksgiving, kicks off the annual shopping extravaganza in style. Stocked with 'doorbuster' discounts, it offers tough competition to even the Christmas shopping season. No wonder retailers and frantic shoppers wait for it with bated breath, albeit for different reasons!
This year, Black Friday falls on 25 November. Like every year, analysts have voiced their predictions regarding the expected sales figures for 2016. According to surveys, 6 out 10 people plan to indulge in shopping during the festive season this year, and each of them is predicted to spend an average of $139.61. The exciting news for retailers is that shopping spends are expected to witness a rise by 4% this year, as compared to 2015, making it the second highest personal spends from its history of 13 years.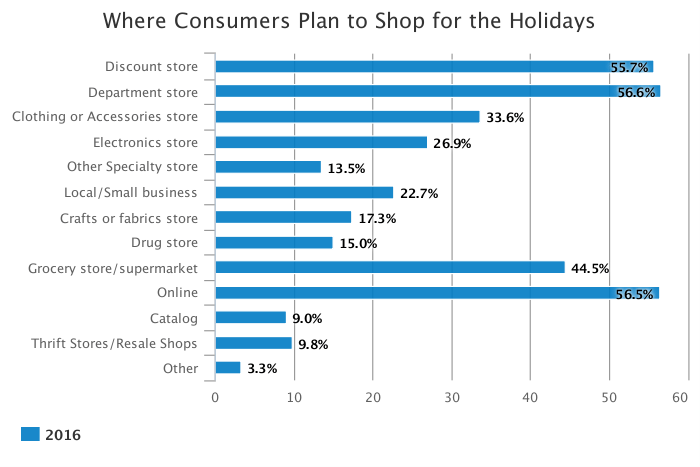 Image Source: Arizona Daily Independent
Smart marketing strategy
According to a survey conducted by Prosper Insights, American consumers plan to spend a whopping $935.58 during the holiday gift shopping season in 2016. In 2014, a huge percentage of retailers had complained about the sales being below satisfactory, while shoppers reported a lack of eye-catching offers. Having taken a cue from the survey, and rapid advancements in technology, retailers have become aware of the importance of a smart marketing strategy as an integral part of reaching out to their target audience more effectively.
As shoppers have become wiser with better exposure, trends indicate a visible decline in shopping with credit cards. Studies predict 41.9% will pay with their debit cards, while 24% of shoppers will pay by cash. The leading retail chains like Amazon, Walmart and Curry's calling the shots and setting the trends for this holiday gift season with their doorbuster bargains, with the most popular product categories being electronics, beauty products, apparel and travel packages.

Image Source: BlackFriday.com
Ecommerce portals
Since 2014, trends clearly indicate that ecommerce portals now enjoy the center-stage as the modern customers' preferred channel of shopping. The year 2015 revealed a widespread transformation in customer purchase behavior, with scanty footfall at physical stores and customers turning to shopping on their smartphones instead. Surveys conducted in 2015 highlight that a record $4.45 billion was earned through online shoppers on Black Friday.
According to reports by ICSE, almost 80% of shoppers with a mobile will prefer shopping via ecommerce portals, 90% will use their smartphones to research on their intended purchases before shopping at brick-and-mortar stores, while others will compare prices online while they are at a store. The modern big retail challenge lies in connecting mobile shopping with physical stores to ensure a seamless customer experience by capitalizing on the shopping frenzy.
Right channel, right time, right audience
As a result of technology, the attention of retailers has shifted from simply offering eye-catching deals to targeting those deals at the right channel, at the right time, and the right audience. Tracking the target audience to get a firm grip on their demands, requirements, buying behavior and changing trends have become an integral part of retail IT. Organizations resort to smart retail strategies, powered by IT, for valuable leads into Big Data that are converted into actionable insights to aid them in business decision-making.
Author bio
Amelie Kensington is a Senior Technical Writer. She has more than 5 years of experience in software product development, IT solutions, IT consulting and retail technology.