Conversion funnels have proven time and time again to be a great way to understand the customer journey through your website as a way to visualize the sales process.
However, extracting the data you need can be a very manual and time-consuming process. This is where our recent SessionCam Funnel Insights feature comes in. It was created as a direct response to client requests for a more effective way of analyzing the conversion rates of multiple funnel segments side-by-side.
To coincide with the launch of Funnel Insights, we've produced a short series of videos to tell you more about what it is and show you what it can do. You can check out the playlist below:
Video transcript
Why did we create SessionCam Funnel Insights?
Conversion funnels are a great tool for understanding how visitors interact during their journey through your website.
They make the process of identifying pages where visitors drop-off or abandon their purchase much simpler by breaking down the data in a very visual way.
Applying filters to conversion funnels enables you to refine the data you are seeing. And while this is all designed to give you a better understanding of the reasons for drop-off, we found this method to be extremely time-consuming.
For example, if you wanted to compare sets of data together, you would have to repeatedly use filters in order to refine funnel content before you gather the information to analyze.
That's why we created SessionCam Funnel Insights – to simplify funnel analysis and save time.
You can use Funnel Insights to quickly and easily benchmark conversion rates across different device types, operating systems, browser type or user location. Then, you can also refine the date range for the comparison and have a closer look at why a specific group of users aren't converting as well as they should be.
What can Funnel Insights show you?
Funnel Insights lets you investigate why segments of your conversion funnel could be underperforming.
Available to our enterprise clients, this unique and new SessionCam feature has proven to be 60% faster than previous investigation methods.
You can sort by device, browser, operating system and user location to investigate the segments of your conversion funnel where performance could be improved. Then you can access individual session recordings to replay the issue in real time.
Thanks to our machine-learning algorithm, the sessions will be automatically ranked by the level of customer struggle, so you can immediately identify barriers to conversion on your website.
How are our clients using Funnel Insights?
Our enterprise clients are already getting value out of our new Funnel Insights tool to highlight differences in performance across different device types and operating systems, where bugs or technical issues may have previously gone unnoticed.
This makes Funnel Insights a great feature for anyone with a checkout process on their website, which is often where potential customers experience high levels of frustration due to technical or usability issues.
Filtering by browser type, for example, might reveal an issue for users with a particular version of Chrome, Edge, Internet Explorer or Safari. Then you can use session replays, sorted by our Customer Struggle Score, to identify where the issue is taking place and take steps required to fix it.
You can also visualize and export your data to present your findings to your team and uncover conversion issues that you never knew existed before.
Have any questions about this new feature? Fire us a question and we'll get back to you.
About Laia Dausà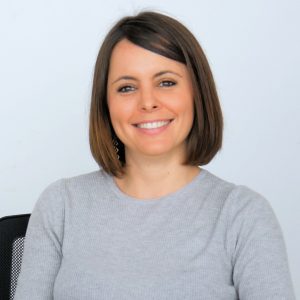 Laia is an Insight Consultant at SessionCam, a team which transforms customer data from some of the world's leading brands into insights, providing detailed reports and recommendations on how to vastly increase their conversion rates by using the CRO solution, SessionCam, to its full potential.