SessionCam Insights: Payment step do's and don'ts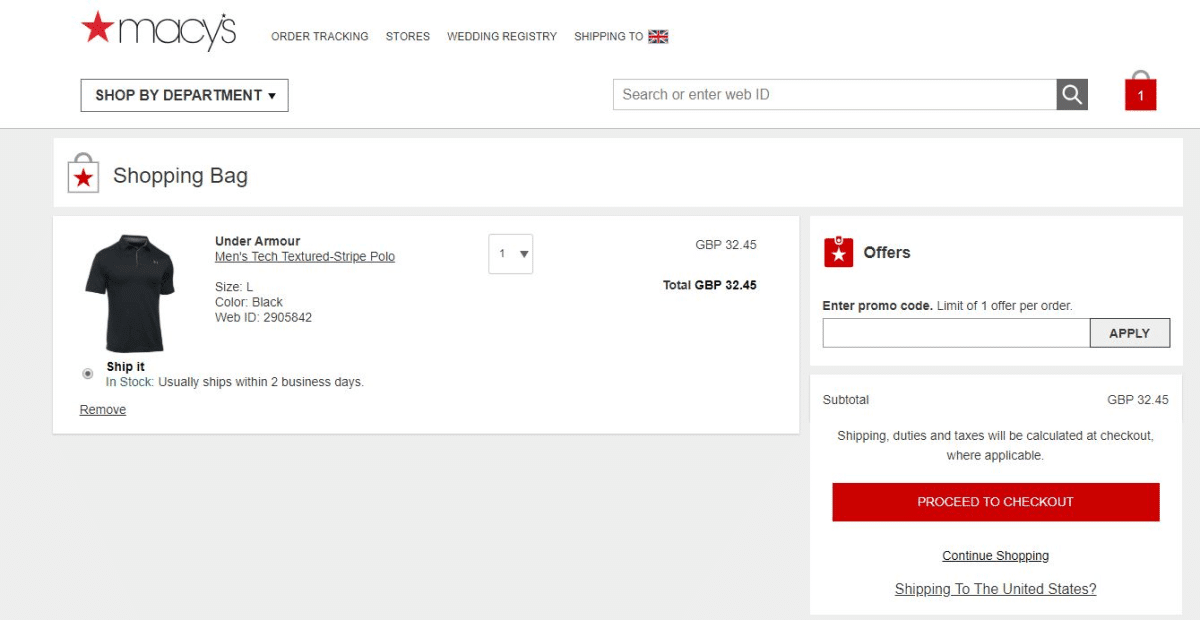 SessionCam Insights: Payment step do's and don'ts
According to the Baynard Institute, shopping cart abandonment stands at around 69%. That's a huge number. Just imagine how successful your online store could be if you could convert even a fraction of those abandoned sales. So, what can you do about streamlining your payment step in order to make some of these gains?
From our own experience and research, which covers a range of industries from e-commerce to finance in the UK, Europe and North America, we've been able to create a list of payment step do's and don'ts that will help you to maximise your cart area and chip away at the seven in ten who decide they don't want to make a purchase right then and there.
Payment step do's
Use iconography and tooltips on payment fields to indicate where to look on the card

(image source: https://www.supermoney.com/2018/03/credit-card-cvv-9-credit-card-questions-youre-embarrassed-ask/)
Most online payments will now require you to enter your card verification value (or CVV). This is the small three or four digit number on the back of the card just next to the magnetic strip and signature box. This is to make it difficult for fraudsters who've simply obtained a copy or picture of the front of your card to use it. It works in place of a pin or signature and proves to the vender that you are who you say you are.
However, not everyone is familiar with this security measure and because the digits are printed in small type next to several other numbers, some customers will need help to locate it. Because you need to try and remove any obstacle in the way of making a sale, it helps to put clear instructions in the right place to help people quickly find their number. A picture or icon gives quick and easy visual instruction.
Use live validation as visitors are completing the fields to reduce friction
You know that moment when you've just filled out all the required information in a shopping cart form and clicked proceed to payment, only to be startled by a load of red asterisks saying that you've missed information. It's even more frustrating when the form clears itself and you have to start all over again. That's usually the moment when you decide to buy your products somewhere else.
Validation can be tricky. Phone numbers and emails addresses come in various forms and people make mistakes when entering their information. But if you wait until they think they've finished to let them know about an error, it's a psychological blow. Live validation lets you inform customers about how they're progressing during the form filling process. This reduces customer struggle, allows them to make small corrections and gently nudges them towards completion.
'Secure' icons and copy

(image source: https://8020investors.com/secure-payment-icons/)
Safety and security when shopping online can never be underestimated. Sure, we're all far more adept and fine with buying online now than we were ten years ago or more, but people still need to know their data and financial details are being kept secure. So, make sure you have any secure icons or information in a prominent position to reassure people that proceeding with a sale is the right thing to do.
Payment step don'ts
Now you know what to do, it's time to look at the things you shouldn't be including.
Vague error copy
As we mentioned above, filling out a form only to be told at the end that something was missing or incorrect can be very frustrating. It's even more annoying if you then have to become an amateur detective just to work out exactly what it is that went wrong.
Filling out data forms such as emails, phone numbers, postcodes/zip codes and more is going to lead to errors. If your form picks these up, then you need to give clear and detailed information about exactly where the error is located. If the postcode/zip code is incorrect, then that is exactly what your error message should say, preferably with some highlighting around the box in question to draw the eye.
Show promo codes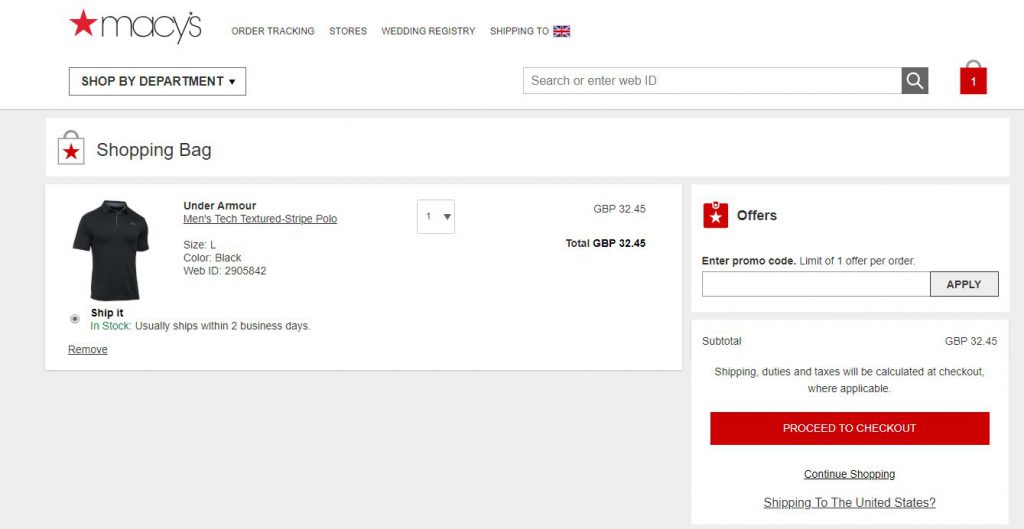 (Macy's basket includes a default promo code box – don't do this!)
We've blogged about this previously but 33% of the clients we researched in our study used a promotion code in the payment step. However, we also found that these sites suffered an average 14.7% increase in drop off rate as a result. So, it seems fairly clear to us that offering a promo code box as a default for all visitors is a not a good idea in your payment step. This is because they act as a distraction, luring customers away from the process of completing payment to find the code, or worse still, find those offered by your competitors. In essence, this is like waving a big red flag at a customer who is just about to make a purchase.
Final thoughts
So, if you are looking to make gains in your payment step area, we recommend you stick to the do's and don'ts we have listed above. Having done the research, we know that the numbers don't lie and that with a combination of factors, you can make a big difference to your conversion rate.