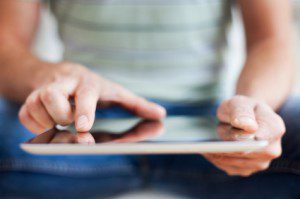 The UK's leading session replay company has announced the beta launch of its new suite of tools for recording sessions from mobile devices. With smartphone and tablet internet access rapidly gaining market share the new functionality will give digital marketing and technology teams unrivalled insight into their customers' online behaviour.
SessionCam has extended its session replay capability to include:
Playback of unique mobile gestures including pinch, zoom, tap, double tap, swipe, tilt and screen resizing

Playback of form input showing character-by-character data entry, page scrolling and dynamic Ajax interaction such as text and image replacement, tool tips, navigational drop-downs, carousels, lightboxes, animated effects, drag and drop and multiple DOM changes on the same page.

Page content and asset versioning to ensure playback shows an exact representation of the page design, layout, images and copy seen by the user at the time of use.

The ability to aggregate and segment visitor recordings by device type, operating system, screen resolution and browser type.
SessionCam will record activity from Apple iOS and Android browsers across the full range of smartphone and tablet devices as well as more traditional PCs and laptops. All of the functionality within SessionCam is delivered via a single, standard JavaScript tag that is simply included within a web page. As a consequence of this simple implementation, SessionCam can be used to record across multiple domain names and both standard (http) and encrypted (https) websites.
Commenting on the release, Kevin Goodings CEO said "Our ambition for SessionCam is to provide the best session replay solution. The release of our new mobile capability represents another step towards achieving that ambition. Mobile is increasingly important to our clients and they have been keen for us to move our mobile recording features to a new level. Watching the replay of a session recorded from an iPad where the user is tilting, pinching and tapping offers new insight for all SessionCam clients to use to improve the effectiveness of their websites and the performance of the mobile channel".
The mobile capabilities are fully integrated into SessionCam and available to all existing customers at no additional charge. Please contact us to find out more.