SessionCam launches new help site
Written by:

Kevin Goodings

Published:

Tuesday, June 26th, 2018

Categories:
Today, we can announce that we have launched a new version of our customer help and support website: help.sessioncam.com.
This new version includes:
A re-designed UI to make it easier and quicker to find the information you need.

An improved structure to the organisation of information. Help is now organized into groupings for:

Getting started.

Training tutorials for each area of the SessionCam console including 101 videos available in English with sub-titles for French, Japanese, Portuguese and Spanish.

Integrations.

Best practice guides including on-demand masterclasses offering advice from our expert consultants on how best to use SessionCam.

FAQs.

Product release notes.

A fast keyword search across all of our help documentation.

A link to the status of the SessionCam system so you can see the current operational status of our live system.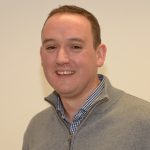 Huw Edwards, Customer Success Director said "One of our core philosophies is constant improvement. We try to improve our service as well as our product. The new help site improves the ability for our customers to immediately answer many common questions for themselves. It also continues building out our on demand video library of best practice guides and masterclasses. These help users gain more advanced skills and learn new ways of using SessionCam".