SessionCam partners with UX & CRO specialist PRWD

SessionCam partners with UX & CRO specialist PRWD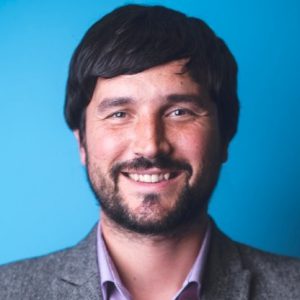 We are delighted to announce our newest partnership with UX and CRO specialist PRWD.
Optimising the customer experience has always been Paul Rouke's, Founder & CEO at PRWD, ethos. Creating PRWD in 2004 became the catalyst enabling Paul to create the mission to empower companies across the globe, to create more intuitive and rewarding experiences through closer engagement with their audiences.
Introducing SessionCam into PRWD's portfolio of research partnerships will strengthen and accelerate the insights for organisations across the world. Quicker discovery of customer insights, responding to more comprehensive findings whilst blending on page improvements will lead to significant commercial gain.
PRWD Founder Paul Rouke said: "The PRWD team and I are extremely excited at forming this partnership with SessionCam. With their enterprise level focus alongside our increasing range of enterprise clients, both nationally and globally, the SessionCam insights platform provides incredible value and speed at identifying UX improvement opportunities. We already have some  shared clients and we are looking forward to working collaboratively with an increasing number of brands across the world to improve their online performance."
"Whether you're looking to fine-tune your customer journey or make wholesale changes to your audiences online experience through user-centred design and A/B testing, PRWD will be advocating using SessionCam to further inform, explore and discover key insights, recognising why it is critical to listen to your audience. SessionCam have over the last few years clearly demonstrated the significant RoI value they have brought across several business sectors with a variety of client testimonials. With the right UX & CRO partner, the rewards are both compelling and extensive."
SessionCam's Head of Global Partnerships, Justin Hobbs, said: "Every once in a while you meet a team who shares similar values and thinking to your own. Amazing things usually happen as a result. Paul and the team at PRWD are hugely impressive. Their focus on helping clients evolve from being product or HiPPO led, to becoming customer led is powerful – and more importantly gets results. The strategic impact these guys have on their clients is phenomenal. They are UX experts for sure. But they're so much more than that. They change company mindsets with their in-depth research led approach. I'm excited to see what SessionCam and PRWD will deliver together."