Error detection and reporting is a great source of potential optimizations for CRO experts. Visitors hitting errors struggle more and often abandon. Reducing error rates leads to an improvement in sales revenue and customer experience.
Traditional approaches to website error reporting
Companies understand the value of fixing the issues that drive error rates. Many struggle to put in place a solution for reporting errors using solutions like Google Analytics and Adobe Analytics. Often because of the overhead of setting-up and then maintaining custom tagging for each individual message. Using this approach, it is also easy to miss errors which then makes reporting incomplete.
SessionCam's error detection and reporting
When we launched our original website error reporting capability in 2017 we were trying to:
Avoid the need to setup and maintain custom tagging of individual error messages within a web analytics solution.
Provide the fullest possible reporting of website error messages encountered by visitors.
Provide session replay for each error message reported. This means you can watch customer behavior to identify improvements.
Quantifying the lost revenue cost of each error message. This ensures optimizations are prioritized on improvements that return the most value.
New enhancements
Over the last 12 months, we've received lots of good feedback to confirm that we solved these problems. We also collected many suggestions on how to improve our error detection.
Today, we are very pleased to announce the final release of improvements to our error detection and reporting including:
The detection and reporting of JavaScript error messages.
The ability to filter by error type as well as browser, device, location and operating system. The ability to filter errors from a specific web page. The inclusion of segments from Adobe Analytics segments using our new bi-directional integration.
Improvements to our error reporting UI. Users can dismiss error messages that are outside their scope of interest. Errors messages are linked to recordings from 20 seconds before the point of error. You can now download and export the error message data for offline analysis.
Improvements to technical performance. Error reporting is much faster and easier to use.
Opportunities – SessionCam's anomaly detection capability also benefits from these enhancements. JavaScript errors are now included within the scope of our checks that identify movements in the data we track.
Closing thoughts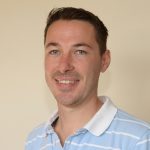 "This release provides great improvements" commented James Pearson, Agile Product Owner at SessionCam.
"We have made our error detection and reporting better and more valuable for our customers. We believe SessionCam provides the most comprehensive website error reporting available".