The one-size-fits all approach to web experiences isn't going to cut it in 2016.
Today, people browsing the web want a more tailor-made experience–they want it to meet their unique individual needs and address their pain points–even if they don't consciously think about it.
It's true: Marketers see an average increase of 20% in sales when using personalized web experiences.
That means that in our world of endless options, if your web experience isn't giving them what they want, they'll find another provider who can.
The data proves this, too. According to eConsultancy, 74% of marketers say targeted personalization increases customer engagement, and research from DemandGen found that 53% of marketers say ongoing, personalized communication with existing customers results in moderate to significant revenue impact.
Personalized Web Experiences in Action
Think about companies like Amazon, eBay, and Netflix who make personalized content the first thing a user sees when they come to their homepages.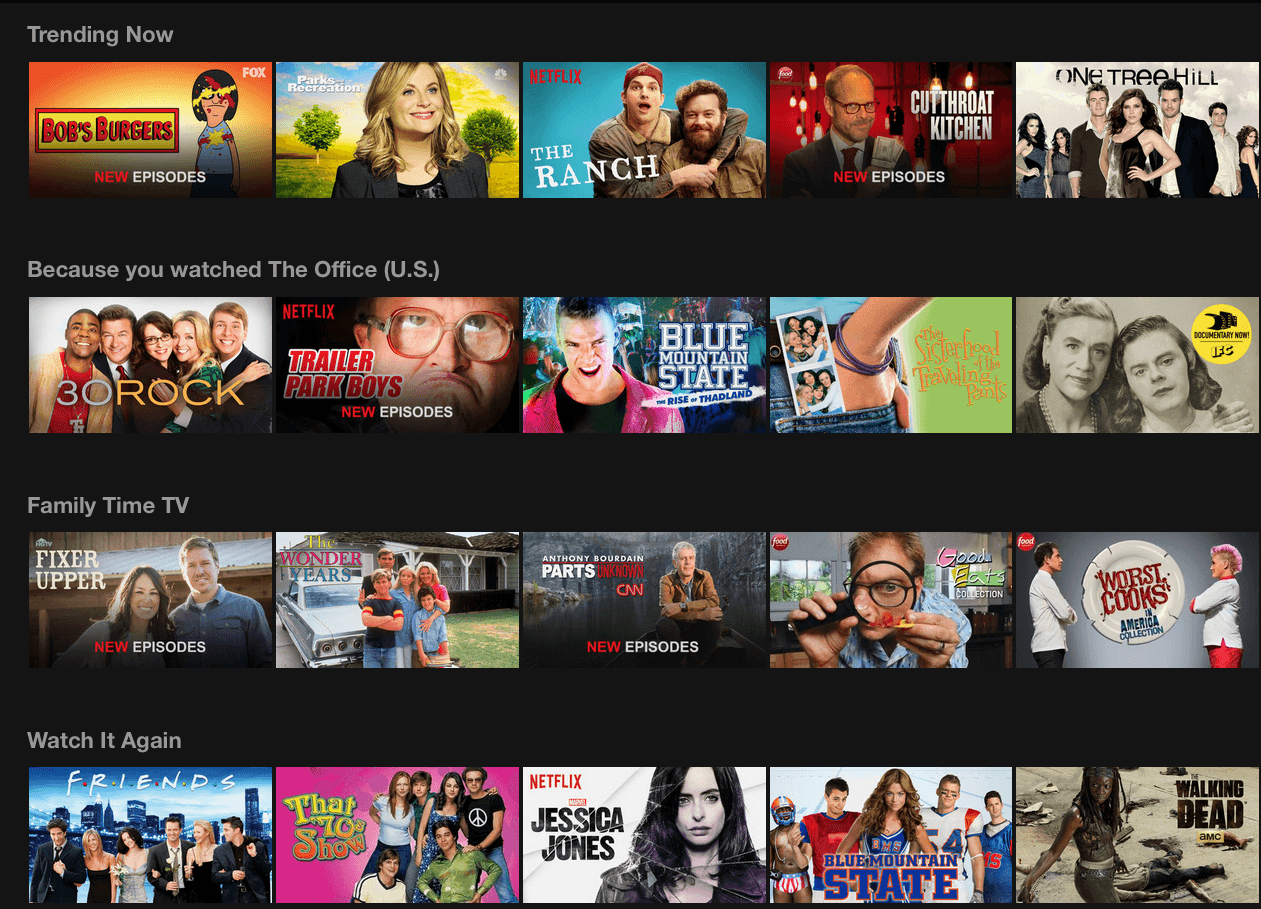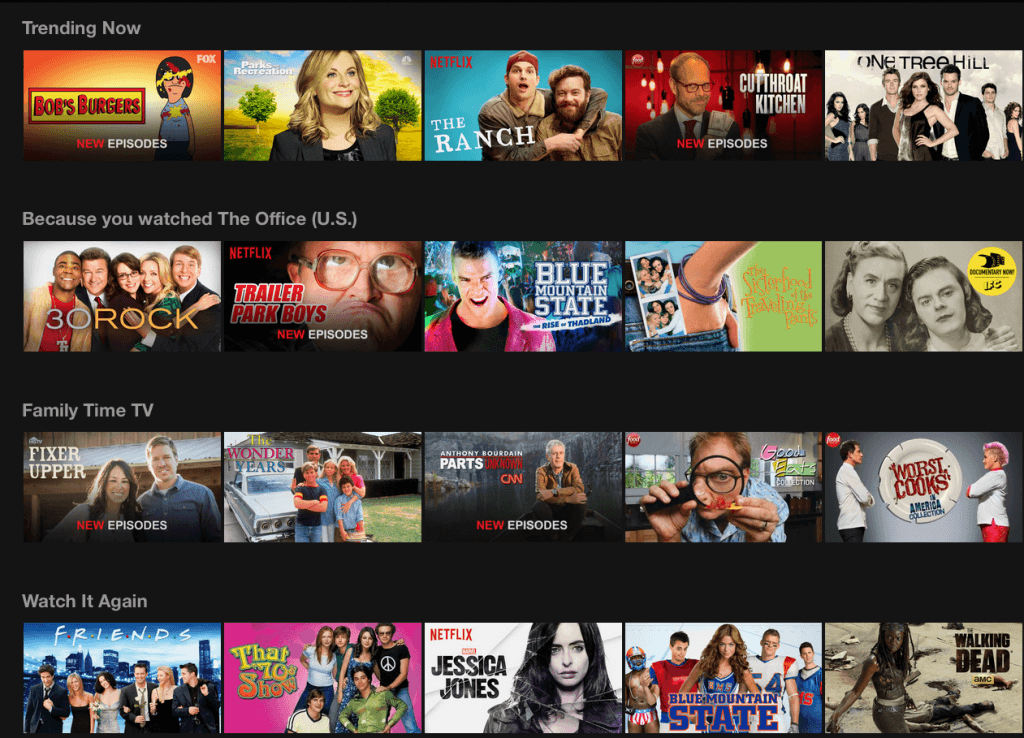 How do they do it? This personalization is a result of monitoring users' browsing history, their rating of products, and their past purchases. Then, using this data, the companies are able to present tailored, highly relevant content to users from the second they return to their websites.
As a result, website visitors don't have to dig through the millions of product offerings to find what they're looking for–they're greeted with products they may be interested in before they even consider using the search bar. (But sometimes they still use the search bar.)
Why Personalized Web Experiences Work
Visitors to your website are there for a purpose–they want to learn, to buy, or to gather information about your business. But within this context, there's a "What's in it for me?" mentality for the visitor. They're there because they want something, and you need to satisfy that desire through personalized experiences.
The trouble, however, is that businesses don't know how to approach personalization when it comes to their websites. Research from Monetate showed that;
"While agencies are more likely to say their clients personalize the website experience for visitors (55% compared to 44% of client-side respondents), the vast majority (85%) agree that their clients understand the importance of personalization, but don't know how to do it."
So the question that many businesses are facing is: How do we create effective, personalized experiences for our website visitors?
How to Create A Personalized Web Experience
There are many different ways you can approach creating more personalized web experiences, but we're going to look at a few that address some different needs.
1. Dynamic content
Dynamic content is content that adjusts to a user's specific needs based on existing information. You can determine how you'll serve up the dynamic content by:
Collecting customer data on the front end (through a lead magnet like an eBook download, newsletter signup, etc.)
Displaying different content based on Google search terms that brought them to your site
Then, leveraging this data, you can greet customers with content that's not only relevant to their interests, but is personalized just for them.
For example: Say a customer based in Chicago is looking for a marketing conference to attend within the city, and your organization is hosting marketing conferences in four key cities this year. When the customer from Chicago ends up on your website from her search results, you could use dynamic content to automatically greet her with news about your Chicago-based conference.
2. Email Followup
So, email isn't really a website experience, but it's a great way to keep the conversation going with website visitors–especially if they didn't convert during their visit. Automated emails make this even simpler to manage.
Here's what this looks like in action: Say a site visitor put a sweater in her shopping cart, but didn't check out before she left the page. If you've collected an email address from her while she was on your site, you could follow up by sending an email that says, "(Name), you left one item in your shopping cart!"
By following up in this way, you're encouraging the customer to come back to your site–and cutting down on cart abandonment at the same time.
Kate Spade, an accessory retailer, has a great example of this, too: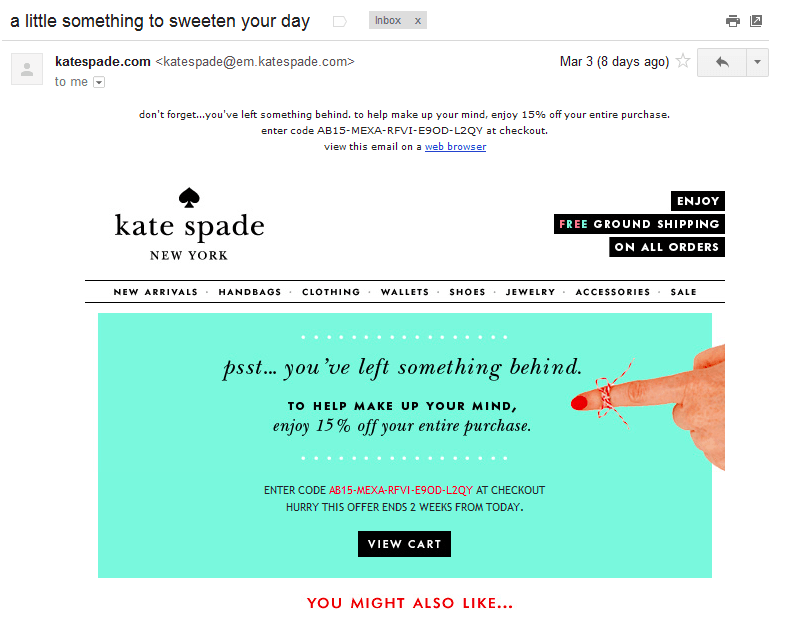 3. Tailored Shopping Suggestions
We've discussed before how offering product suggestions based on browsing history or items frequently purchased together can increase average order size–but it's also a great tool for a more personalized web experience.
Rather than making shoppers hunt to find similar products or products that also fit their tastes, these suggested items are like having a personal store representative there to help them through the discovery process.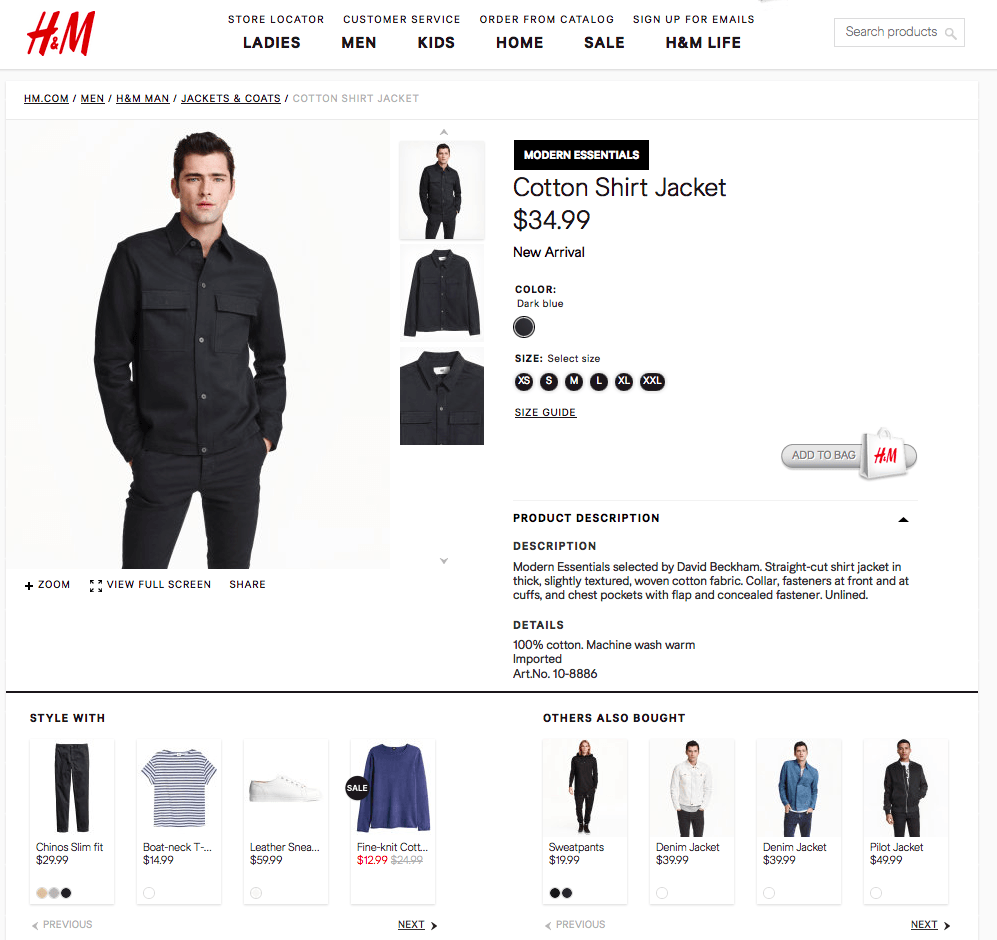 Here's what I mean: In a physical store, you can have an employee walk through the store with you, helping pick out items and put together outfits. But in an online context, the customer is on his/her own. However, with personalized content, this same experience is replicated with a personalization tool–meaning virtual customers don't miss out.
4. Know Your Tools
Unless you have a wizard of a web designer, you'll need to get some tools that allow you to create these personalized web experiences. Here are a few to consider:
These are just a few of your many different options, so be sure to look around before selecting one for your needs. Costs for these tools vary depending on functionality–some are as low as $49/month, while others require a more substantial investment.
Whichever you choose, know that these tools are helping you rise to the expectations of your customers.
Start Today: Create Personalized Web Experiences
Many websites are already hopping on this trend, so don't be left in the pile of those who still aren't tailoring content and experiences for their website visitors. Even if you start small and gradually work your way into more advanced tools and features, you'll be taking a step in the right direction.
The bottom line: Mass-marketing is a thing of the past. Start personalizing your online experiences for customers as soon as you can so you don't get left in the dust.
Kaleigh

Moore is a copywriter who helps companies craft intelligent content with a charming human element.