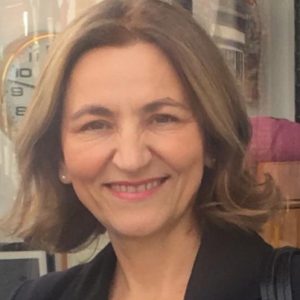 Domestic & General has been providing aftercare for a vast range of domestic appliances for over 100 years.
They are the UK's leading provider of appliance breakdown protection, and offer maintenance and support for domestic products, and consumer electronics.
Domestic & General look after 23.9 million products and, through their expert service network, they repair or replace 2.9 million appliances every year.
For such an established business, it's essential that their customers are able to seamlessly manage all aspects of the service they provide online.
We chatted to Zeljka Stojanovic, Head of Digital Analytics at Domestic & General, to learn more about her work and her approach to website optimization.
Tell us more about your role?
I've worked here for over 3 years now and lead our in-house team devoted to digital analytics. We are part of a digital team of 25.
We use a number of tools including Google Analytics, Optimizely for A/B testing, Foresee for website surveys and SessionCam.
How do you use SessionCam?
We use SessionCam on a daily basis. Session replay is invaluable to identify issues and understand why they are happening and to be able to show problems to other areas of the business. Analytics may report on drop off but the 'whys' aren't always answered. Being able to see what happens has provided those answers so we can improve the customer experience.
We have become very skilled at finding the recordings we need to watch. We use filters like page visited or device type to create targeted segments for specific scenarios we are interested in. We also use use Customer Struggle Score to quantify the user's experience. We watch around 20-30 sessions for each investigation.
What kind of problems have you found with SessionCam?
We focus on optimizing and improving our key customer journeys. A good example of this would be the product replacement journey for customers that need to replace a written off appliance like a washing machine with a brand new one. The journey used to be telephone based and has been moved online but it's surprisingly complicated.
Using SessionCam, we identified a number of high-value problems within this journey as part of our optimization programme. For example, using session replay we could see an issue where the product title and imagery was confusing customers and stopping them from successfully completing. The root cause of this problem was tracked back to different data feeds to our website that needed to be better synchronized.
We've also used heatmaps to identify that customers were struggling as they were scrolling up and down our product pages excessively. We realized that they needed more product information. We added this and could then re-measure to prove that the change had improved the customer experience here.
What kind of business benefit has SessionCam helped deliver?
Overall, as part of our suite of analytical and optimization tools, SessionCam has helped us increase our conversion rate by 40%* on key customer journeys like product replacement.
(*comparison period July 2019 vs. Q1 2018)