Are you considering redesigning your site?
Do you want to attract new customers, update content or give the site a more contemporary feel? Whatever the reason, your redesign attempt may be fraught with problems.
Research indicates that users hate the unfamiliar. So website redesigns, even if aesthetically superior to the original, can be counter-productive.
For a redesign to work it must stem from an understanding of user needs and constant testing.
Chris Goward, author of You Should Test That! explains that website designs that are products of committees invariably fail in deciding on the most optimal design for business objectives like achieving more sales or leads.
The problem isn't with the committee. It's just that even smart people can't always predict what design or copy elements will perform best.
Louis Rosenfield recommends that we stop redesigning and start tuning our site instead.
We can learn from the likes of Amazon. They continually use strategic A/B testing to ensure that their design updates lead to better usability, increased conversions and revenue.
Where do you start?
Here are 11 key areas that you could consider testing and could potentially be low hanging fruit from a conversion optimization perspective.
1. Do you have a value proposition?
It's almost inevitable that you'll be competing with others in your market space. Usually, one or more of them tend to be clear market leaders.
How did they get to this position?
The chances are that they have the best value propositions and know how to leverage them.
Peter Sandeen defines a strong value proposition as a believable collection of the most persuasive reasons your target customers should do what you're hoping they will do.
Take BidSketch, for example, whose value proposition is clearly stated on their homepage.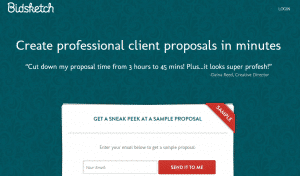 Application:
Consider what you do better than the competition.
Define the benefits that are most important to your customers and that deliver the core idea of your service or product.
People are unlikely to believe your claims unless you can show them. Consider using case studies, testimonials and social proof amongst other methods to achieve this.
People don't understand what is implied if you don't tell them directly. So use words that resonate with your audience like HelpScout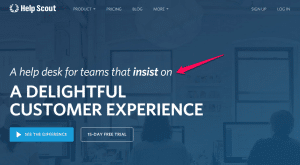 Take away the need to look for alternatives. How? Consider providing an easy way to test it, let someone vouch for or speak for you and or guarantee it.
2. Does your website navigation help users?
In today's competitive landscape, incorporating user-friendly aspects to a website are no longer optional. Having an engaging website layout and navigation structure is critical to this.
Let's look at a couple of examples.
Hanigs went through a website redesign where in their navigation was changed. This resulted in lower time on site, fewer pages per visit and an increased bounce rate. A later update to their navigation centered on user experiences. This helped them recover as per the stats below.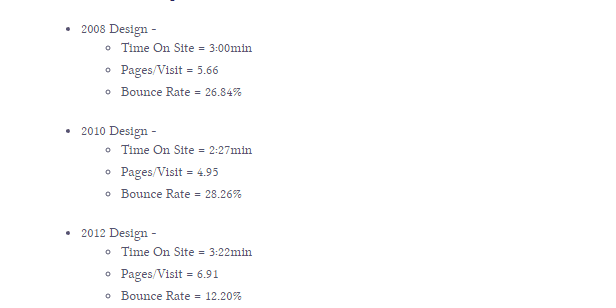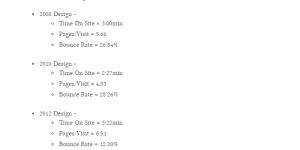 Bunnings (a hardware store in Australia) has a navigation system that serves two key purposes. One to help users find what they are looking for and second to help with search engine rankings.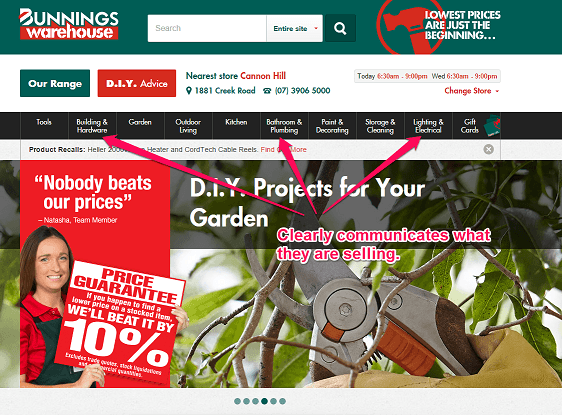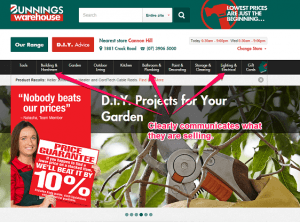 Application:
Check the wording on your navigation menu. Do users know what they will get when they click on one of the navigation tabs?
Make sure that buttons in your navigation bar are logical and well-ordered. For example, the "About" and "Products" buttons should come before the "Contact Us" button. Why? Because it's a lead generation opportunity that most visitors would only visit after they have explored the site first.
Ensure your site navigation is mobile friendly.
Are you offering too many choices? Research shows that offering too many choices can impact people's ability to make a decision.
Consider adding drop down menus.
For e-commerce stores, consider improving your browsing and sorting capabilities.
Include navigation breadcrumbs to help orient visitors.
Provide proactive assistance to your visitors. Anticipate and resolve issues users may have when using your site. Consider adding a help link.
3. Do you direct users to the next action?
Consider those visitors who come to your site but don't click or convert. They can't get through a page, checkout or sign up form without clicking on at least one link or button. These are easy pickings for website conversion optimization.
An easy way to solve this is to use clear calls to action.
Take for example Unbounce. They ran a split test on a PPC landing page that pitched a free 30 day trial of Unbounce. The only change made was changing a word in the copy of the call to action buttons. The word 'you' was changed to 'my'.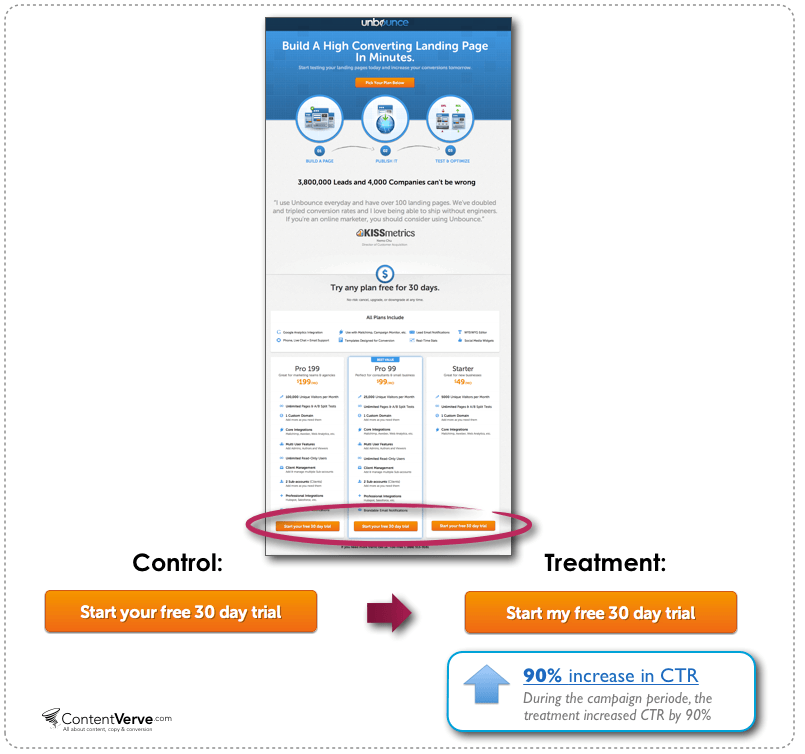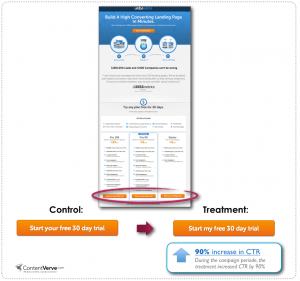 So how do you ensure that your call to actions are optimized for conversions? That they direct visitors to the next action you would like them to take? Here are a few ways.
Application:
Think about what your website visitors would say if you asked them what they were trying to do. Use that same language on your call to actions.
Begin your call to action with a verb.
Does the button pass the WYLTIWLT (Would you like to? / I would like to) test. In other words do the words on your button make sense in the context of two speakers – the publisher and the user. For example "would you like to "sign up now" (publisher) and "I would like to "sign up now" (user)
Ensure your call to action buttons are sized appropriately – test to find the optimal size.
Focus on just one or two calls to action on the page.
Choose a color for your call to action button that stands out.
Keep your call to actions short, simple and an obvious choice.
4. Do you need that carousel?
Image sliders, or carousels as they are otherwise known, are not an uncommon feature on many sites. However, recent tests indicate that in some cases at least they could be conversion killers.
Tests by Jakob Nielsen amongst others confirms this. They ran a usability study in which users were asked whether Siemens had any special deals on washing machines. The information was displayed on one of the prominent sliders. The users could not see it as they were hit with banner blindness.
Let's look at this from another perspective. Let's say your carousel takes more than 15 seconds to get through. Data from Chartbeat indicates that you've got 15 seconds or less to capture a person's attention.
Here are some of the challenges a user could face with the carousel:
They find it difficult to decide where to focus their attention.
They may not find messages that are relevant to them.
If they do find something they like, they now have to figure out the usability of the carousel and the rest of the site.
All of this increases the chances that the user will likely bounce off the site in frustration.
It is worth noting that former carousel users like Adobe and Hilton have moved away from carousels and are now focused on getting users to complete one action.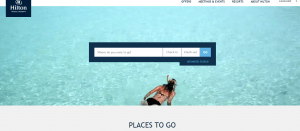 How do you know whether a carousel is helping or hindering? Here are a few things to consider.
Application:
Does your page communicate who you are, what product or service you provide, why your visitor should care and how you can help them?
Add tracking for your carousel if you have one.
Collect the data and then test the page with or without a carousel.
If using a carousel, cycle through related items and only load what you need.
Ensure that navigation is easy and obvious (also consider usage on mobile devices).
Implement behavioural content triggers to deliver personalized content based on previous activity.
Ask users to identify their persona, like Offcite, to provide personalized information.
Consider using compelling images and high-quality content to help communicate the message more effectively than a carousel.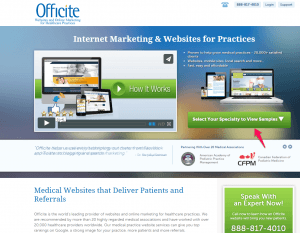 5. How to correctly leverage the simplest form of neuromarketing
One of the simplest forms of neuromarketing (and one that is commonly used) is testimonials.
When you talk about your products or service, it is often viewed as marketing. But when your customers talk about it, it comes across as being more credible and authentic than your own copy.
The problem is that testimonials are not leveraged effectively in most cases.
Placing all your testimonials on one page won't do much to convince your visitors and will often get neglected. Instead, use it as supporting evidence as the Rainmaker platform website does.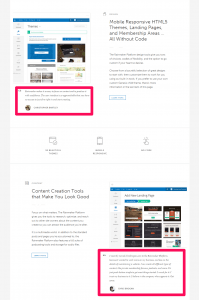 Display endorsements by people with strong reputations. This makes you more credible by association.
Will Hoekenga from Copygrad.com uses this to build credibility to his content.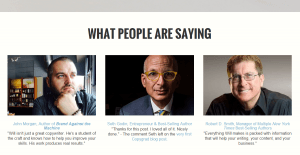 6. Do your visitors know and trust you enough?
You may have heard this before, but people do business with those they get to know, like and trust. On a website, you can do this by revealing who is behind the scenes in your company. What it's like to work there etc.
Take Shoes of Prey for example. Their 'team' page is separate from their 'Who we are' page. Photos and a brief bio along with links to each person's LinkedIn profile provides a sense of connection with these individuals.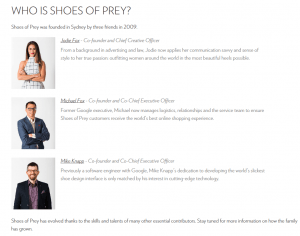 Compare this with sites that have an absence of such information or generic information like the one below from the River Side Arts Center.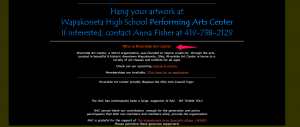 Application:
Ensure that you have a page that reveals the people behind the site, service or products you offer.
Ensure that the page includes visuals of the individuals, not just text.
Don't be afraid to be yourself and use humour like the Picmonkey about page.
Consider creating different pages for each team member. This gives you the chance to rank on the search engines when people search for a person on your team.
Consider whether the overall design of the page aids visitors in reading your page.
Consider if the page provides enough social proof to help visitors truly get a sense of what it is like to work with you or use your products.
7. Do your visitors hit a dead end?
Do you know if your website visitors can move through your site and if it is easy for them to engage with you? If not, track user behaviour and ensure calls to action are added to your product or service pages.
Remember that the numbers on your analytics account represent real people. Your visitors like to be guided around a website. Internal links are a good way to do that.
Application:
Follow internal linking best practices.
Link to your landing pages as much as possible with relevant anchor text.
Use links that are natural for a reader to click on. In other words, the anchor text you use should set the expectation for what the visitor will see by clicking on the link.
Don't just link to your homepage and contact us page, ensure you take visitors to relevant pages as far as possible.
8. How effective are your web forms?
Success or failure of a site depends in large part on your forms. After all, form conversions are the basis from which you drive lead generation, sign-ups and sales.
If your conversions are still not improving after optimizing your calls to action, headlines and other components it might be time to give your web forms some attention.
To increase the effectiveness of your web forms the surrounding content should:
Be prominent and have a call to action in the headline
Make a compelling promise
Offer social proof
Gideon Shalwick's site has a webform that incorporates all these elements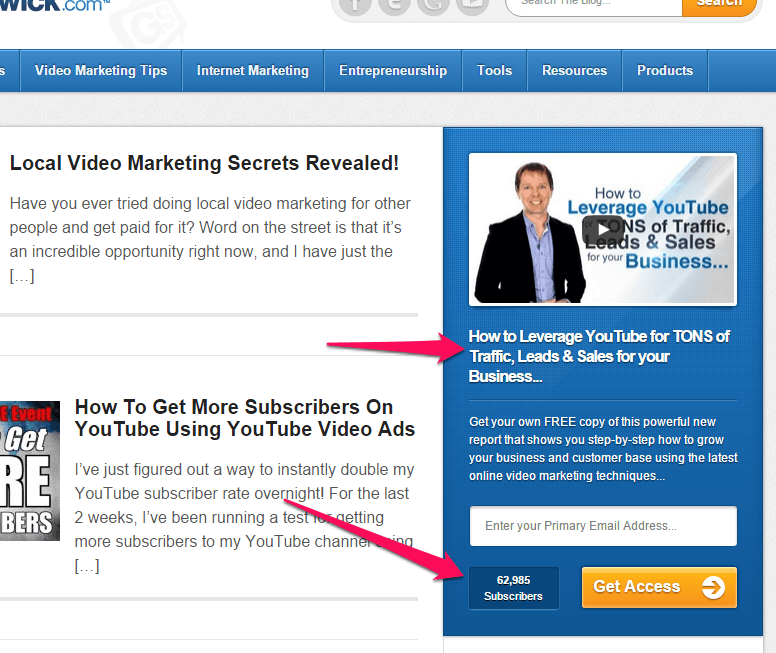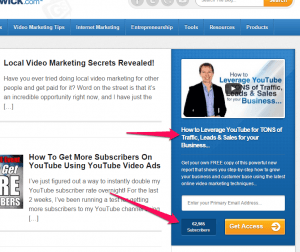 Application:
Just request the information that is necessary.
Test for the optimum number of fields.
Test form location on the page.
Don't use the default submit text on the button.
Ensure you respect visitors privacy.
Left aligned field labels increase readability.
Labels on top of the field are better for readability and usability.
Consider using smart forms that determine what fields come next and when, based on a visitor's actions or prior responses.
9. Does the fold hamper your content?
There is a common misconception that no one scrolls below the fold. There have been many studies that disprove that theory.
Take for examples like this one by Marketing Experiments. They discovered that a call to action below the fold out-converted a page with the CTA right at the top.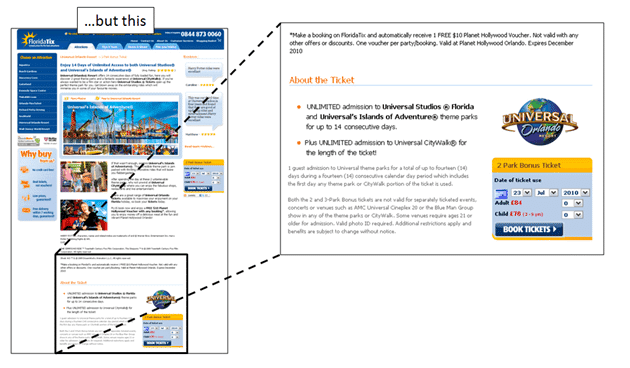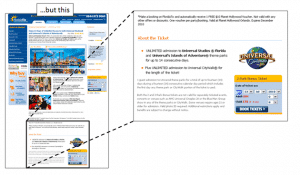 Sure people do pay more attention to what they see first. But that doesn't mean they won't scroll, especially given the mobile nature of most devices that people use.
Above the fold is where people decide whether it is worth their while to stay on the site or not. So focus this area on building up user's intent towards making a conversion.
So how do you do this?
Application:
Put important information right at the top of the page. Along with reasons to keep scrolling.
Treat the page as a story. Each section of the page should compel visitors to move on to the next section of your web page.
Include elements that lie on both sides of the fold. Like the VWO homepage.
Preview content that lies below the fold

Include value propositions and differentiators above the fold like the wpcurve home page.

Offer cues to encourage people to scroll like the Rainmaker website.
10. Are you ignoring this page that often doesn't get optimized?
The "Thank you" page is often one of the most overlooked pages. Yet it's also one of the most useful ones to optimize for engagement.
Why?
You've already earned their trust and explained the benefits of your offer to get them to take some action.
Whether it be getting visitors to take an additional action of following you on social media, subscribing to your newsletter or downloading an additional resource, "Thank you" pages can make it possible.
Freshbooks, on signing up, offers some ways to get acquainted with their service.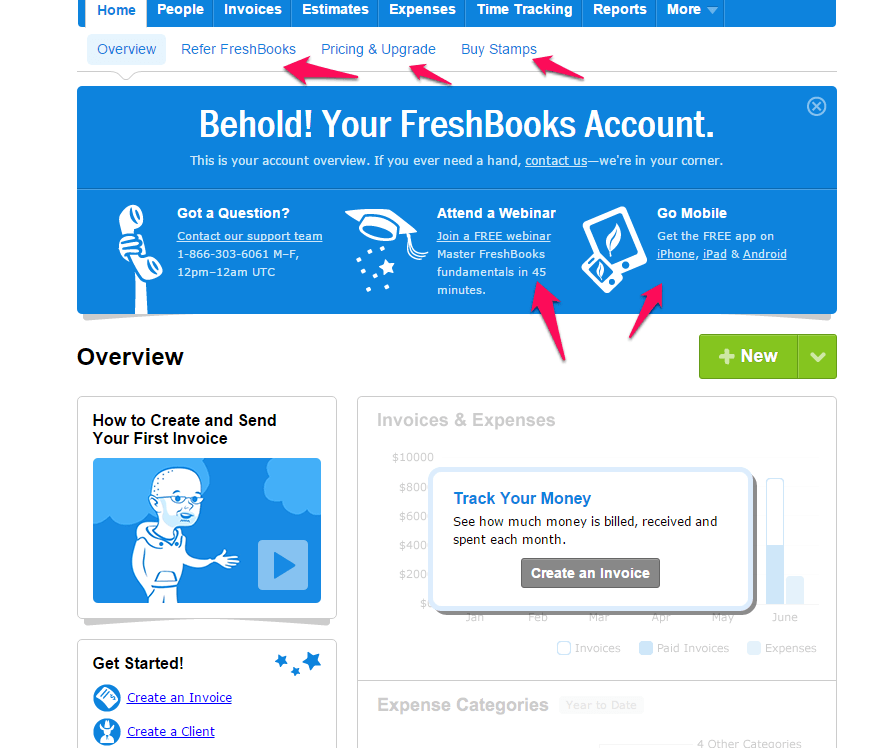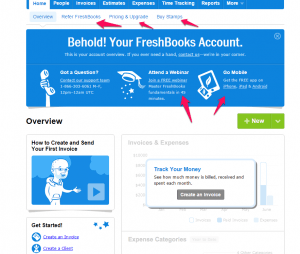 But they also offer to make it worth your while if you were to refer friends.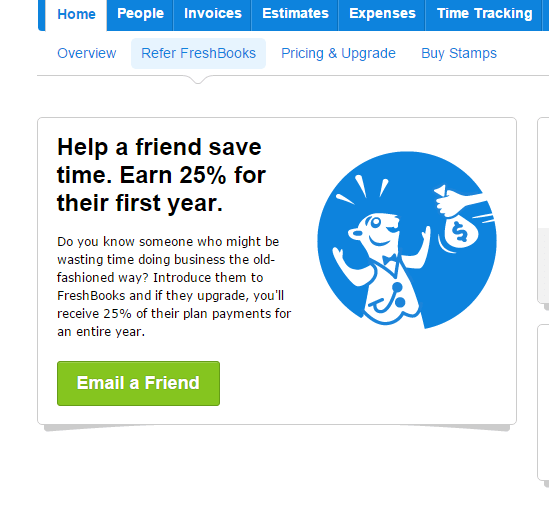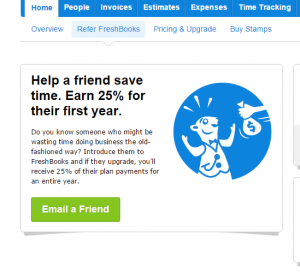 Application:
Consider the goal you would like visitors to take and what seems most natural for them. Implement, test and optimize and test for this. Options could include:
Getting visitors to keep shopping.
Offer related products or services or best matches based on buyer behaviour and interests.
Offer coupons or special deals.
Cross-sell or upsell by offering discounts/incentives or as a way to say – thank you.
Include small ads or creatives to help move visitors to other areas of your site.
Provide incentives to get users to subscribe to your email list.
Encourage visitors to take part in a short survey.
Get visitors to share their purchase on social media.
Pin products they have bought or like.
If you run a membership site consider asking customers to recruit others on your behalf and incentivise them to do so.
11. How to leverage the conformity bias
The conformity bias refers to people's natural inclination to do what others do. As marketers, we can play to this bias by using social proof. The aim being to make the choice of buying any other service or product seem abnormal.
In other words, provide evidence that other people have chosen your product or service. The Rainmaker site weaves this in as they explain the benefits of their service.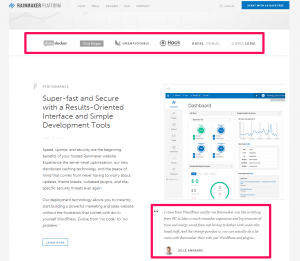 In what ways can you achieve this? Here are a few ideas.
Application:
Use testimonials.
Use endorsements.
Social media shares.
Certifications, memberships, trust seals and awards.
Display the number of happy customers.
Leverage industry statistics.
Feature best-sellers or popular products.
Use "as seen in" mentions.
Leverage reviews.
Leverage scarcity or limited supply.
The one thing you need to do
Paul Scrivens warns against engaging in website redesigns just to do something new. Instead he says you should engage in redesign because you have a better answer to the question.
What would be the point of improving a website if it didn't perform well? If it didn't provide increased clarity, communicate value and boost conversion rates.
Evolutionary redesigns (a process of continual improvement) may be the answer to the traditional redesign approach which are often based on aesthetics and not on analytical data or user feedback.
The benefits of such an approach through the use of strategic A/B testing are significant.
You get to improve conversion rates.
You regularly get a new site look and feel.
You learn which elements actually improve results and which don't.
The team can be focused on business metrics rather than aesthetics.
The website can constantly be monitored and actionable data gathered between redesigns.
You avoid the risks of a traditional site redesign.
The 11 areas covered should provide an initial basis for such testing and allow for amendments to the design to be made without much by way of technical resources.
Are there other often ignored website elements or low hanging fruit that you feel should be added to the list?