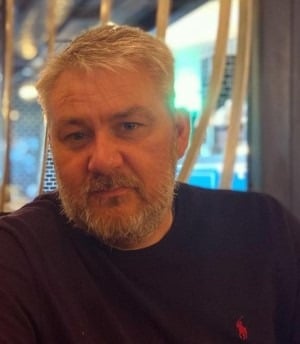 Phil Reay, Head of Insight, at SessionCam provides advice to retailers on how best to prepare for Black Friday which falls on 27 November this year.
An extraordinarily busy time for retailers and SessionCam
Black Friday has become the busiest day of the year for many retailers with sales in both physical stores and online increasing year on year.
More recently, Black Friday sales have extended into the weekend and the following Monday. In fact, Cyber Monday is becoming increasingly busy too. In 2019, US shoppers spent over $9bn on Cyber Monday alone with a third of sales transactions being completed on a smartphone.
It's a busy time for SessionCam as well. Last year, we processed over three times the usual volume of traffic over the Black Friday / Cyber Monday weekend.
Looking forward to this year, in a world still managing the challenges of Covid, websites will be even more important to brand owners as locked down consumers turn online to grab their share of the Black Friday discounts.
Site visitors behave differently during Black Friday
Black Friday and the Cyber weekend cause visitors to shop in different ways to the rest of the year. Retailers often attempt to fit their offering into their existing website leading to poor user experience and customer struggle.
Black Friday attracts two distinct shopping patterns. Visitors who know exactly what they are looking for and are hoping to make a saving. Or, visitors who are happy to spend time browsing through products to find a bargain.
The key to providing a good user experience is to cater for these two groups effectively.
With this in mind, I wanted to share our 7 top tips for optimizing the landing page experience for Black Friday shoppers.
#1 – Provide a quick route to the Black Friday section of your site
Make access to Black Friday offers simple.
Provide clear promotional banners on the home page and across category landing pages.
Place a specific link in the first line of the navigation, not hidden within sub navigation, especially on mobile devices.
Specifically mention Black Friday within any promo banners.
Outside of the promotional sections use clear signposting to highlight which products or items are included within the Black Friday promotions.
#2 – Black Friday specific search
Visitors with specific products in mind often navigate to the Black Friday section of your site and then use search to quickly find the product they are looking for.
We commonly see in excess of 30% of visitors searching at this point.
A common failing is to have a non specific Black Friday search function that takes visitors out of the section when they click on a link within results.
This leads to frustration when products are shown that are not a part of the promotion and have not been discounted.
If you are limited to a general site search provide Black Friday filters on the results page too.
#3 – Product carousels should be avoided
Product carousels work well in that visitors like to engage with them – up to 20% on touch screen devices and 40% on desktop.
However, when engaging with carousels visitors quickly suffer fatigue and view a fraction of the available products or offers. Clicks through to individual products are also relatively low.
Pages that do not provide a product carousel but list products within the page have greater engagement and significantly higher click through rates as they appeal to visitors who are here to browse and find a bargain.
#4 – Provide progressive load on product lists
People looking for Black Friday deals are more inclined to scroll through multiple product lists than at other times.
These people are looking for a bargain rather than shopping for a particular item.
Within product lists provide clearly identifiable filters to enable visitors to refine all products into several areas they are interested in.
#5 – Category links work but are not a substitute for filters
Category specific links see lower clicks than view all product type buttons.
However, they serve an important function, enabling visitors to quickly focus in on a specific area and help them narrow down the products they see.
The key with category links is to place view all products and category buttons close to each other so visitors have both options available.
#6 – Provide easy access back to the landing / promotion page
A quarter of visitors to the Black Friday landing page will return to it at least once in their session.
This occurs after clicking through to a product, category or view all page. Visitors treat the page as a hub to start a different search or enter a new category.
Provide a clear 'back to link' which anchors people to where they were on the page when they clicked through. This reduces scroll struggle on the landing page and allows for a simpler onward journey.
#7 – Delivery timescales and pricing
Set visitors expectations regarding delivery timescales and price, through providing estimated shipping costs either on a PDP or cart page. This type of information could be a deciding factor when visitors are making a purchase decision.
The impact of the Covid19 pandemic may have resulted in changes to your return policy or shipping rules. Ensure that this type of information can be easily accessed. Visitors may abandon the site if they struggle to locate information relating to this.