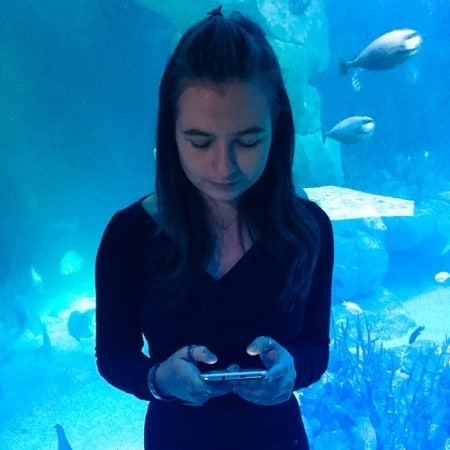 Flybe was established in 1979. Today, it is the largest independent airline in Europe. Flybe carries over 8 million passengers a year between 81 airports across the UK and Europe, with over 210 different routes across 15 countries. The Flybe website is an essential destination for customers researching flights, booking tickets and managing all aspects of their travel arrangements.
Philippa Carnelley is the UX Designer for Flybe and works to improve the customer experience the company delivers across its website and apps. We chatted to Philippa to learn more about Flybe's approach to website optimization and how they use SessionCam.
Flybe's Website Optimization Tools
At Flybe, our team use SessionCam, Webtrends Optimize for A/B testing and Google Analytics.
Agile Development Approach
Our development teams, both in-house and at our external partners, use agile development methods and work in sprints. This works really well and I tend to work on design sprints ahead of the main development sprints.
I use SessionCam's session replay to investigate a specific page or area of our website that I'm working on. I find that watching several recordings really helps me understand what customers are actually doing on a page. In my experience, users never behave in the way you expect which is important to keep in mind when designing. Session replay shows us what's happening in a way that Google Analytics never can.
I'll aggregate user behaviour using heatmap reports to understand more about user interaction with the page design. I think heatmaps are really very useful; I particularly like the "attention" heatmaps as these show areas of the page users spend most of their time on.
Most of our pages are very visual so it's critical that we make sure our Call To Actions (CTAs) are well positioned and our content is eye catching. Heatmaps play a vital role in allowing us to see when a design is not quite working and showing us where we can make changes to improve the UX.
Once I've understood the problems with the current version of the page, I'll prepare new iterative designs. Once these are built, we use A/B testing to prove their effectiveness before a full release across the site; even after this we will constantly be looking for ways to change and improve.
Reducing Customer Struggle, Improving Conversion
We've used SessionCam's Customer Struggle Score to help us optimize and improve individual sections of our website. For example, our "destinations" section of the website had a really high struggle score of 4.2. We ran a project to re-design the pages and successfully reduced the struggle score to a much more acceptable 1.8. Reducing customer struggle directly helped improve the conversion from this area of the website.
Reducing Error Message Frequency, Improving Conversion
I've used other features within SessionCam to improve conversion as well such as the Error Detection and Reporting. This helped as we recently implemented the Amadeus e-retail solution; it's the world's most used airline booking system. As part of this work, I've looked closely at the error message frequency on our website post cut-over. We really focused on improving our page designs to reduce the frequency of these errors and increase the number of successful conversions. This approach has been very successful, and we've reduced the error count down by 82%
Investigating live issues identified with Google Analytics
Much of what I've described so far relates to the projects we've run as part of our website optimization programme. We've also used SessionCam to investigate live website issues. We had a situation where Google Analytics alerted us to a significant drop in customers completing our checkout process. We looked into this using SessionCam and quickly noticed that in some cases customers couldn't select some of the payment cards we supported so they were abandoning their purchase! The problem was caused by a front-end styling issue on some browsers and we were able to solve it straight away.
We are just about to add the integration between Google Analytics and SessionCam so that we can bring segments from Google Analytics into SessionCam for further analysis. We think this will be very useful and we are looking forward to using it.
Front-line customer feedback is a source of optimization improvements
It's quite common for our customers to tell us of problems they have experienced on our site; through our telephone contact centre or directly from our website contact form. This feedback provides a clear signpost to the areas we need to improve and optimize. I regularly analyze the website feedback and investigate the problems reported with SessionCam.
Mobile First design
Looking forward, we are increasingly moving to a "mobile first" design approach. A few years ago, we saw that customers would often use their mobile or tablet to research a flight but would revert to desktop for the purchase. Now, more of our customers are confident in the security of mobile and will complete all of the steps in a flight booking journey without changing device.