Expert's Corner – Susanne Wraight, Head of User Experience, Redeye
Written by:

Justin Hobbs

Published:

Friday, October 5th, 2018

Categories: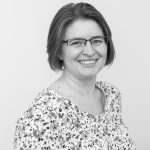 RedEye was set-up in 1997. Today, they provide a range of services covering marketing automation, single customer view, CRO, UX and Insights.
Their goal is simple: to help their clients deliver amazing results.
RedEye are one of our trusted partners.
We recently sat down with Susanne Wraight, Head of User Experience for a chat.
Tell us a bit about how your company improves the customer experience?
"The overarching aim of UX research is to give clients an understanding of how people use and experience their site. We know that marketers and online teams are swimming in data that tells them what is happening, but they still don't understand why – that's where we come in. Understanding why users abandon a journey means we can make recommendations that solve both emotional and practical problems".
What are the top three pain points that users come across again and again?
"Information architecture is definitely one – too many sites still structure themselves around their understanding of their product catalogue without taking the users' understanding into account. Not providing enough, or the right, information is a common trigger for users to try their luck on another site. It's a bit of a cheat but navigation and orientation – browser back buttons that don't go where the user expects and mobile overlays that are hard to close. Anything that makes a user frustrated or feel stupid is bad".
How often should brands be watching customers using their site?
"Can you watch users too often? I'm not sure you can, but regularity is probably the key point. Having a pool of session recordings ready to watch when you need to explore an issue further is really helpful. But as expectations and technology are constantly changing most sites would benefit from interacting with key user types a couple of times a year, at least, just to keep up."
When watching customers on a site what are the signs that the user might be struggling?
"The great thing about moderated user testing, in the lab, is that you can see negative body language before it affects on-site behaviour or is verbalised. Users sit back in their chair, sigh quietly or simply put down the phone. Sometimes, as a moderator, you can feel the discontent and get to dig deep with a well placed open question. The most obvious on screen sign that a user is struggling is repeating an action or journey. Participants often assume that they made the mistake and go back to see where they went wrong. Repeating the same action 2 or 3 times is a sure sign that the journey doesn't match the user's mental model."
What are the most common reasons for a user to abandon a form?
"Users still expect forms to be harder to complete on mobile, even though this isn't the case. There are a few tools on mobile that can make entering data easier on mobile (specific keyboards, credit card scanning) so not using those can lead to form abandonment. Making users add information repeatedly increases the chance of abandonment – they expect sites to be smart enough to do this for them. Forms that require information that isn't easy or quick to access need to let users know what's needed as early as possible to avoid steep drop off at that point."
What insights can you get from heatmaps of a site?
"Heatmaps, and other outputs from eye-tracking, often show where user attention isn't for example buttons or key information that is missed. The amount of attention that users pay to copy can also be used to measure how much they've understood of what they've read. It might look like users understand what to do next from the attention they pay to the copy but if they don't make it onto the next step of the journey was it really clear?"
Finally, what is your top tip for improving the user experience?
"Watch and talk to your users. They'll always find something you just can't see because you have too much knowledge and are too close to your site. And they're the ones who need to be able to use it!"