How to Drive More Sales with Online Video
Published On

Friday, April 15th, 2016
Video is an essential marketing tool.
It enhances the customer experience and engages consumers with your brand. Video is also proven to grow sales.
Experts report that "[u]sing video demos on product pages increased Zappos' sales by up to 30%." That's a huge boost for a company's bottom line.
Moreover, "40% of consumers state that video increases the chance they'll purchase a product on their mobile devices." This offers businesses an opportunity to maximize the surge of mobile consumers.
Now, it's time for your brand to gain sales with online video. Learn how to amplify your marketing efforts and build a winning strategy.
The Power of Online Video
Research shows that "[o]nline video will account for 80 percent of consumer internet traffic in 2019, up from 64 percent in 2014." This specific medium has the power to attract and maintain your audience's attention.
Visual content gives consumers an easier way to understand your products. Unlike text, video is able to display sentiment quickly. And it triggers people's emotions with less ambiguity.
"Video is the next best thing to being there in person, and it's proving itself to be a powerful and highly accessible weapon throughout the selling process," says Vala Afshar, Chief Digital Evangelist at Salesforce.
With video, brands can create new forms of consumer engagement. For example, entrepreneur and investor Gary Vaynerchuk created YouTube videos to help grow his family's wine business from $3 million to $60 million.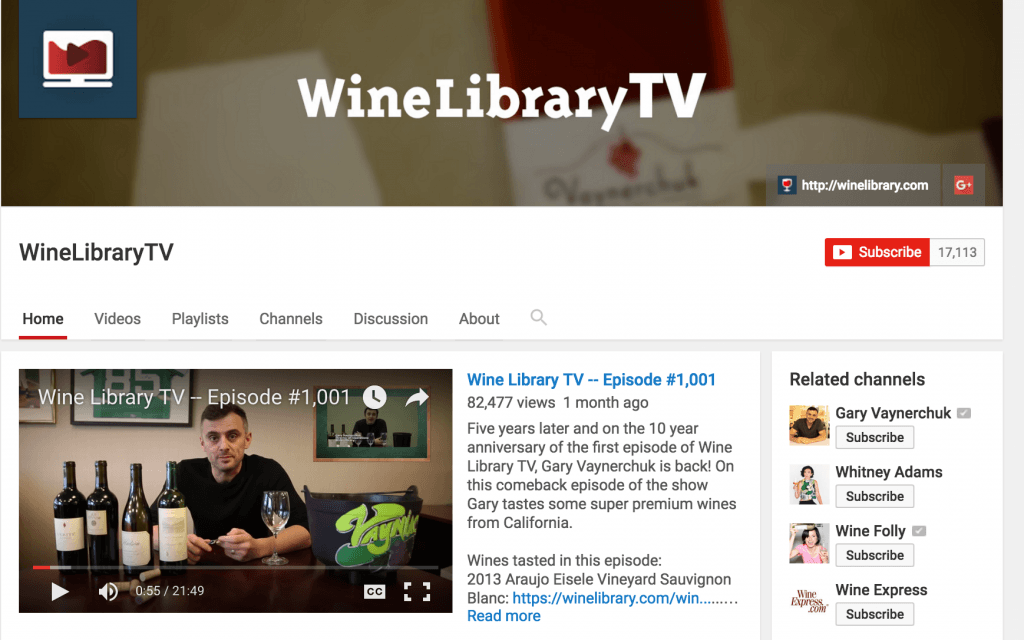 The key is to prioritize quality over quantity. Don't just shoot any video content. Cater to your customer base. Be useful and entertaining. One high-quality video will always outrank 12 poor-quality videos.
Also, consider the impact video can have on your sales. Online jewelry retailer Ice.com found that visitors who viewed videos on their site converted four times more than those who didn't. And product returns decreased by 25%.
Video influences how your customers perceive your services. Explore how your company can reap the many benefits.
A Winning Video Marketing Strategy
Various best practices exist on how to properly execute video marketing. Some companies prefer 30-second clips, while others strive for around two minutes.
Honestly, a winning strategy depends on your target audience. This is where your team can begin experimenting and A/B testing. It's the only way to find out what works and what needs to be improved.
There are several ways to add video to your marketing. For starters, go beyond written testimonials. Instead, create video reviews to build more trust amongst prospective buyers.
Develop a video series educating your customers about an interesting topic. For instance, Shopify teaches their merchants how to use content marketing to increase website traffic.

In addition, your team can enhance product descriptions by adding video demos. Customers will receive a better perspective of how the product functions.
"Defining and describing a product or service is a staple rationale to utilizing video. Literally, the nuts-and-bolts mechanics of an object can be elegantly represented in a video…," says Nate Burgos, owner of Design Feast.
It's also important to note that "[o]nline video now accounts for 50% of mobile traffic." So, when developing your strategy, optimize video to fit the needs of the on-the-go customer.
Get creative and insert video into your marketing plan. But don't forget to tweak tactics to your consumers' desires.
Amazing Video Campaigns to Follow
MarketingSherpa reports that "online video is a close second to word-of-mouth communication when it comes to influencing key decisions." Video leaves a lasting impression and assists with conversions.
Most brands rarely post one video and wait for results. Rather, successful companies tend to reinforce their mission and values by building video campaigns.
Campaigns usually possess a purpose or a particular theme. For example, your company may create informative videos helping customers through the onboarding process.
Wistia offers "short, educational videos that teach viewers how to be better video marketers." Subjects range from production to video gear.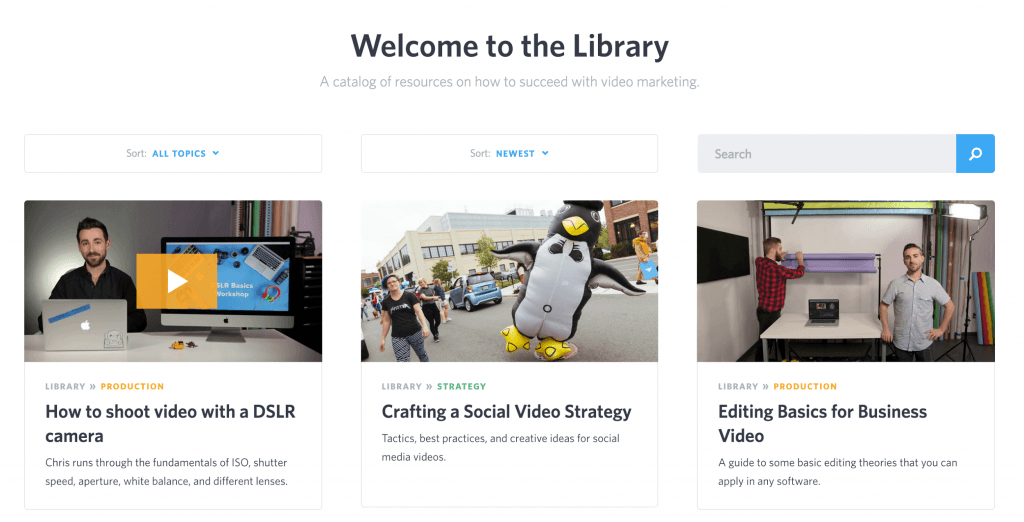 Work with your team to narrow down the objective of your video. You don't want to confuse your customers and lose sales.
"People often try to make a video accomplish too many things, which results in a watered-down, subpar product. Figure out what it is that really matters and cut out everything else," Andrew Follett, Founder at Demo Duck.
Depending on your industry, add humor to your video messages. Nike's #BetterForIt uses honest humor to influence customer's preferences.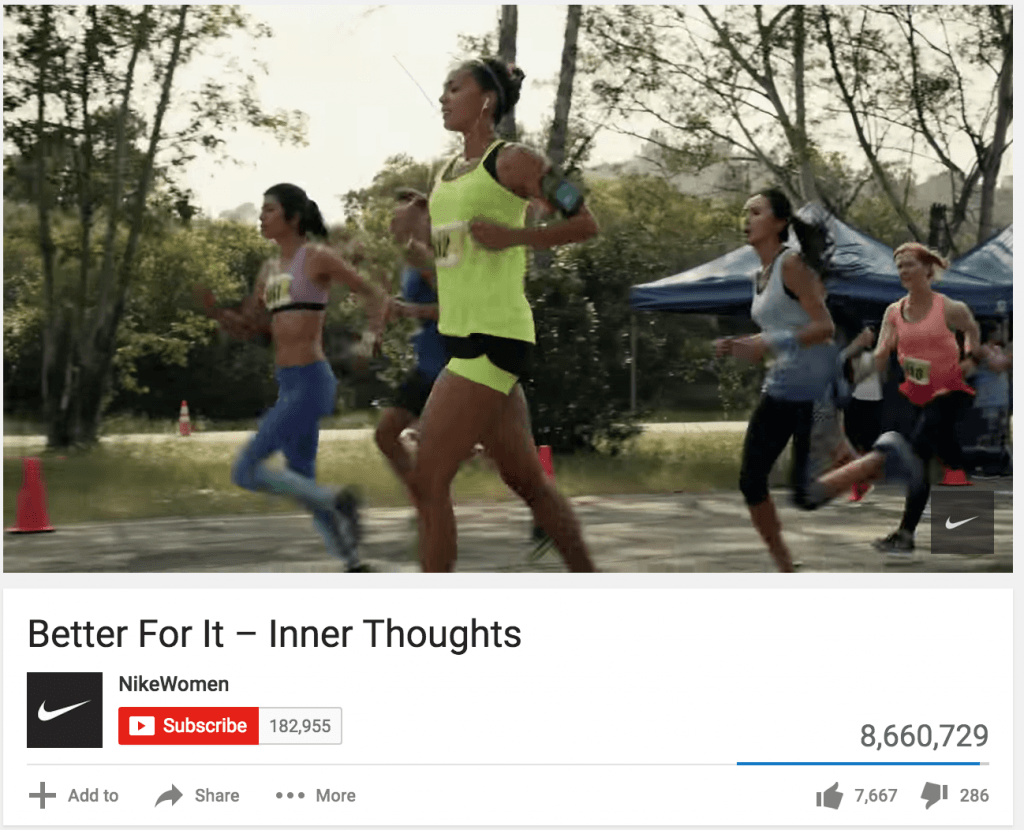 Every business is different. However, follow great brands as a template for your own success.
Your Next Steps
Despite the popularity and effectiveness of video, "only 24% of brands are using online video to market to consumers."
If you're ready to move your brand forward, gather your team and start brainstorming. Begin with an end in mind. How will your videos produce more sales?
Think about using video as a lead generation tool. Gating your material will let you filter between unqualified and well-qualified leads. Then, your team can send more targeted content to interested buyers.
Give customers a reason to buy your products or sign up for your newsletter. Make sure they take action after watching the video.
"One mistake many marketers make is in creating a great video without attaching a call to action. Customers may enjoy your message, but if they have no idea what to do after watching it, your hard work will have been for nothing," writes Forbes contributor John Rampton.
And try live video. With platforms like Facebook Live and Snapchat, companies can invite customers behind the scenes of their conferences, parties, and office spaces.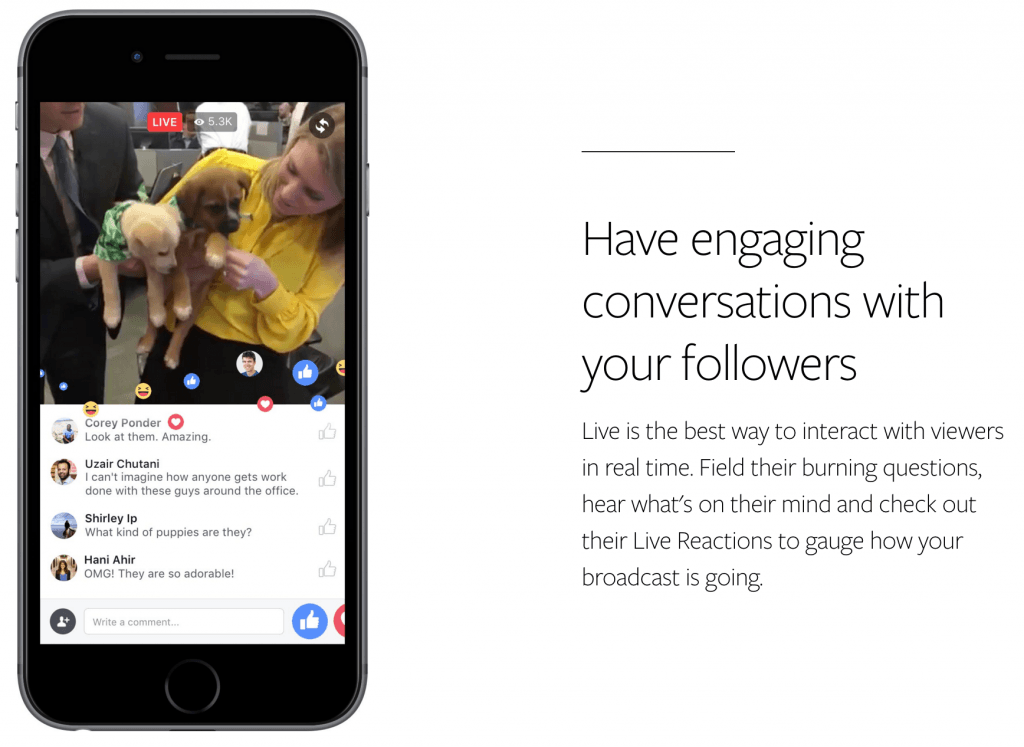 Humanize your brand. Offer more authentic content. And take action by using online video to produce conversions.
Online Video Equals Results
Online video transforms how your customers interact and perceive your company. Take advantage of video to maximize your returns.
Incorporate video into your product descriptions and testimonials. Aim to create an entire video campaign centered around a specific theme. And learn how to create visual messages that resonate with your customers' emotions.
Create videos. Drive more sales
Shayla Price creates and promotes content. She lives at the intersection of digital marketing, technology, and social responsibility. Connect with her on Twitter: @shaylaprice