A Conversant study found that "94% of customer insights and marketing professionals across multiple industries said personalization is 'important,' 'very important,' or 'extremely important'."
Personalization is the key to remaining competitive in the marketplace. And with the help of data, companies can create a tailored customer experience.
But, does just having data make the customer experience better? No.
Businesses must take steps to actually leverage this information to create sales and marketing initiatives. If not, the data is wasted and the company loses.
So, how can your team benefit from data to personalize the customer experience?
Investing in Data
We all know data is important. We see it working (and not working) within our companies.
Some experts recommend that businesses quit the unnecessary rhetoric about data. Instead, start taking action.
"It's buzzword overkill time in marketing—hyper-personalization, big data, real time, cross-channel—but they make sense," says Jason McNellis, VP of Product Strategy at RedPoint Global.
"Taken together marketers have to think about what it means to campaign differently; to use all that data to deliver the optimal customer experience for a specific customer at that moment of truth."
To invest in data, tear down the silos. Foster a work environment with a foundation of collaboration.
More than 60% of marketers acknowledge that "silos within their marketing department prevent them from having a holistic view of a campaign across channels."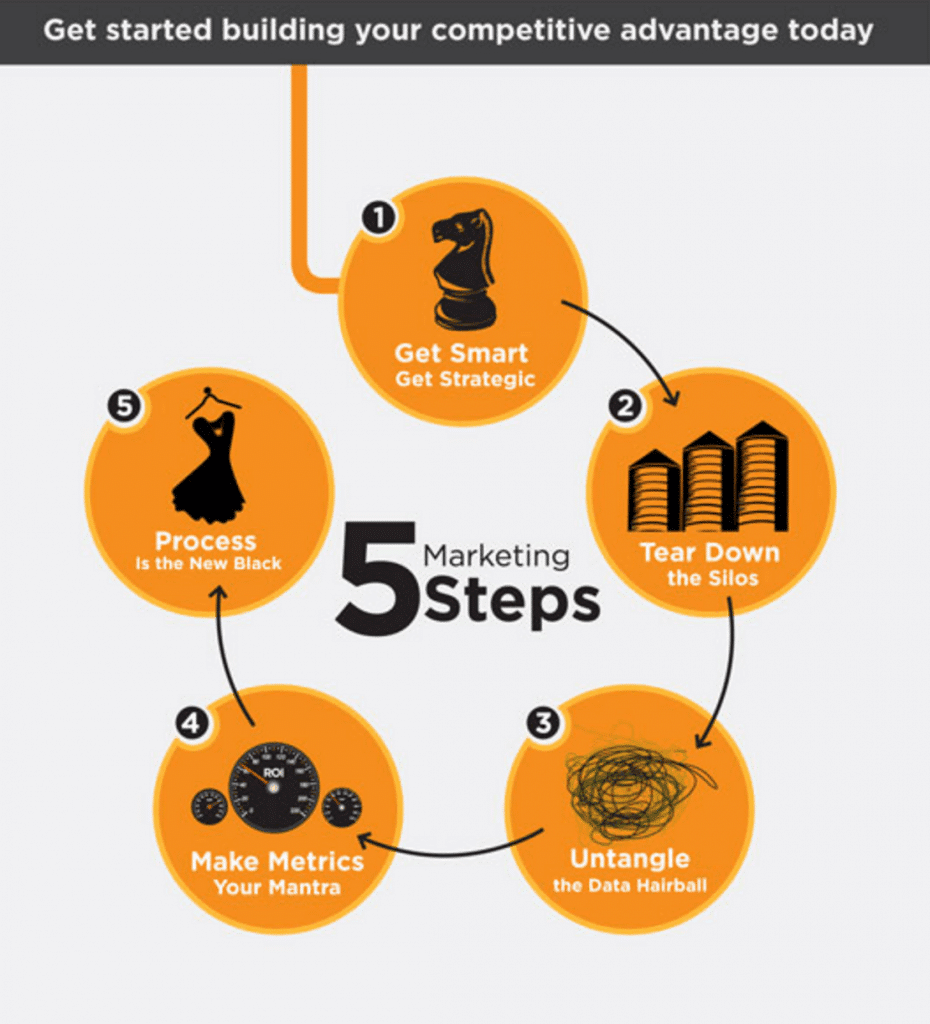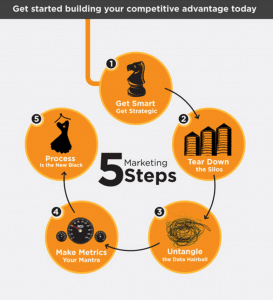 Take action by making customers the priority in your business strategy.
Then, make metrics your mantra. Increase business value with transparency and accountability at every level of your organization. Once you raise the visibility of data, it moves beyond just another add-on.
As a result, your processes and technology will "make the customer experience easier and faster." Your team will learn which customers need more attention, who is most likely to purchase again, and if any additional customer support will be necessary.
Investing in data means taking action.
The Need for Personal Experiences
Personalization turns one-time transactions into lifetime consumers. For customers, their online and in-store experiences shape their perspectives about brands.
Personal service builds a reputation of great customer service. As a result, attracting more consumers to your brand.
A study found that "72% of customers are 'very' or 'extremely' likely to do business with a company because of their reputation for strong customer service."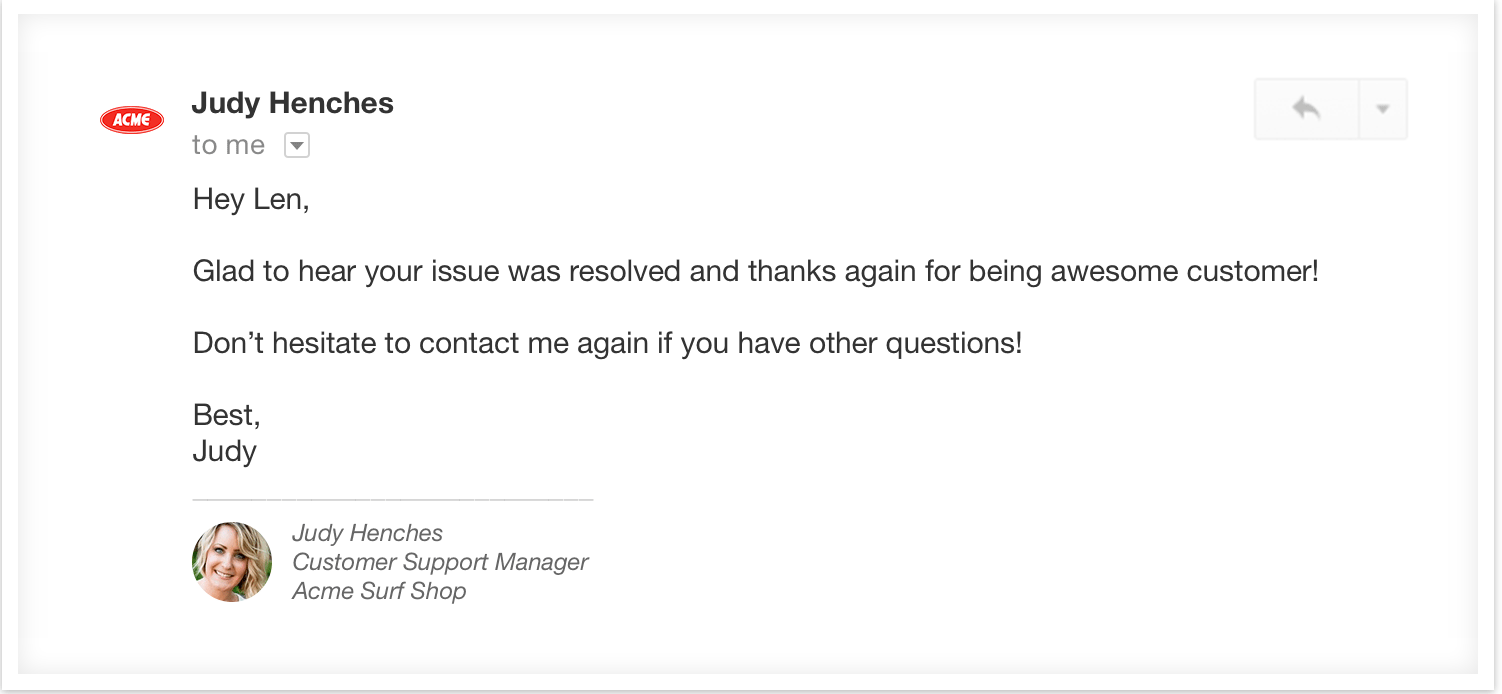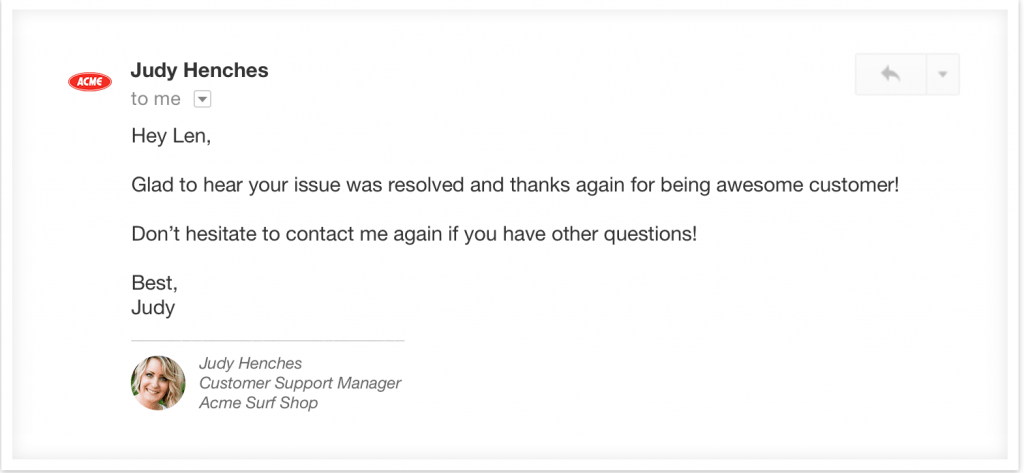 It's all about how you make your customers feel. For instance, Amazon offers consumers convenience. With a few clicks, shoppers can browse, review, and purchase items.
Plus, the transaction can be completed without speaking to a live person. Customers are satisfied with the availability and self-service.
Amazon CEO Jeff Bezos says,"We see our customers as invited guests to a party, and we are the hosts. It's our job every day to make every important aspect of the customer experience a little bit better."
Research uncovered that consumers desire a fast response to inquiries or complaints, a simple purchasing process, and the ability to track orders in real time.
Use data to provide relevant and personalized messages to your customers. That involves onboarding new clients with ample content for customer success and ensuring existing clients understand new product offerings or updates.
Create a company culture that values the holistic view of each client. It's all about delivering the right message to the right person at the right time through the preferred channel.
Obstacles Hindering the Experience
Challenges with personalization include "gaining insight quickly enough (40%), having enough data (39%), and inaccurate data (38%)."
So, identify the reasons why your customers aren't receiving an effortless experience.
To create a great customer experience, understand the buyer's journey. What path does a customer take in order to purchase your product?
For example, how does a consumer buy a pair of shoes online? A typical person may research various eCommerce stores, like a brand name or discount warehouse. After choosing one store, he may browse their site based on color and size.
Then, he may read the reviews of his top five picks. Finally, he selects a shoe. But after a long checkout process, the individual abandons his shopping cart.
This is the complex digital trail of how a buyer makes a purchase.
Friction usually hinders the customer from making the purchase. These are the obstacles standing in the customer's path that make it difficult to reach a desired point.
It can occur due to navigation issues with your site or failures in the design and technology. Whatever the issue, it frustrates the shopper, and therefore, the person never completes the transaction.
If your team desires to improve the customer's personal experience, it hinges on eliminating the friction between the consumer and the brand.
Session Replay As A Solution
Without the right tools, your conversion funnel will remain broken. And site analytics and user testing can only uncover surface-level challenges.
Moreover, nearly 25% of executives cite technology, like the inability to track performance, as a problem to improving customer experience.
For customer-driven insights, session replay is a proactive approach to personalizing the consumer experience. Watch real people navigate your website, which helps your team spot actual usability issues.
Session replay lets you replay every mouse movement, click, and mobile gesture. It's like the black box on an airplane.
For instance, it gives you the opportunity to see exactly why customers abandon their shopping carts or how they struggle with signing up for your free e-book.
Understanding browser-based customer interactions takes the guesswork out of creating a personalized customer experience.
Get your most pressing questions answered:
What makes this content more clickable than others?
How is the new three-step checkout process working?
Why do users prefer signing up for newsletters via pop-ups?
A personalized customer experience can be achieved. Session replay is one of the best ways to understand what individual customers need.
Experience Data
Data is the foundation of offering better personalized customer experiences. However, investing blindly in data won't reap the benefits your company desires.
Instead, learn why your customers want personal experiences. Then, create a solution to common obstacles preventing your brand's progression. Session replay is helpful for gaining insight into your customers' behavior.
Let data drive your customer experience strategy.