By analyzing customers' needs and expectations – and choosing the right mix of marketing channels accordingly – motor insurance providers should work on brand loyalty by understanding purchasing triggers across a wide demographic, and stages of the conversion funnel, to keep consumer's engaged on their purchase decision journey. This is according to a new major industry study into the motor insurance purchasing habits of consumers.
Sharon Mawson, Customer Services Manager at QuickPages discusses the company's key findings and why motor insurance providers should look to the telephone to drive incremental business value and improve the journey to purchase.
Industry overview
Motor insurance is one of the most competitive, fast moving and price-sensitive markets in the UK with car owners and users now actively encouraged by financial specialists, consumer advice services, the government, the insurance industry and the media to ditch brand loyalty in favor of seeking the best deal for their renewals. But it's not just about price. There are other factors such as cost of excess, amount of cover, type of cover, add-ons, ease of purchase, brand awareness, free gifts, customer service and channel choice that influence how we buy our car insurance and who we buy from. Consequently, insight into the purchase decision journey and an understanding of purchasing triggers are more valuable than ever.
Researching the market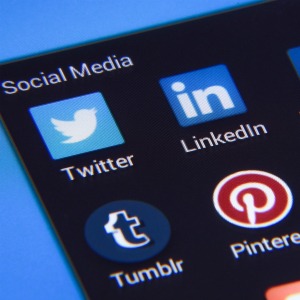 Our research shows that an overwhelming percentage of drivers (80%) would look for information about insurers and policies online. Interestingly, this dips to 70% among 18-24-year-olds – with this age group more likely than average to seek advice from family and friends. Consequently for insurers interested in targeting first-time policyholders, reaching their influencers is important.
This age group is also the heaviest user of social media as a research tool. While, as seen above, consumers don't want a relationship with insurance providers on social media, they expect insurers to have a presence on channels such as Facebook, Twitter, Instagram etc. so that they can use them as an information resource.
Wider statistics reveal that customers are more fluid when it comes to the methods they choose for solving problems and meeting their needs. Customers expect to be able to contact you in multiple ways on channels that are always open to them and consistent in quality; with external studies showing that the strongest omnichannel customer engagement strategies retain an average of 89% of their customers, compared to 33% for companies with weak omnichannel strategies.
The biggest influencers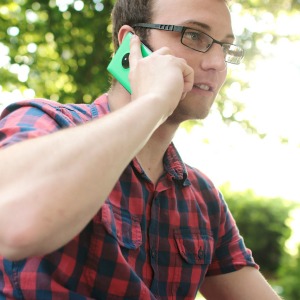 As probably expected, the price is the most persuasive factor for consumers when researching providers. For 78%, getting a good deal is the biggest motivator. However, the level of cover (67%), ease of purchase (24%) and brand awareness (22%) are all important considerations. But for older motorists, the personal touch (21%) is also a consideration.
Consequently, consumer perception as to where they might get the best deal is important. Despite the millions of marketing pounds spent on affiliate marketing; particularly price comparison sites, in 2016, the majority of consumers (68%) believe that they can get the best deal on their car insurance over the phone. This is because they believe that real people can reduce the cost of a policy, while a price online is final. Only 17% think that the internet will generate a cheaper deal.
In fact, even younger drivers (18-44) think they will get a better price over the phone. Whether this is true or not, this is a very strongly held perception and consequently to attract more customers so insurers should promote the telephone as a way to find good value more heavily than they currently do.
Haggling
Despite the perception that as a nation we don't like to haggle it seems that when it comes to car insurance people are getting over their fears of bargaining. 89% of those surveyed think that asking for a better price is worth a shot. And, in fact, 77% will cite a price and ask for an improvement from either their existing provider or a competitor. Therefore, we believe that if insurers make it easier for customers to contact them for price checks they would convert more customers. Our research shows that the telephone is an under-utilized channel for insurers and could have a significant impact on the purchase decision journey as outlined below.
Can you afford to alienate 14 million potential customers?
Long held industry thinking is that people prefer to buy their car insurance online – and while this is indeed the case, the internet does not have the stranglehold that many might assume. In fact, last year 17.7 million people were found to buy their car insurance over the phone – that's a significant proportion of UK license holders (39%). And yet, only 36% of Car Buyer Magazine's top automotive insurers provide customers with a contact sales number on their home page, and of these, 80% don't make it obvious. This means that almost two-thirds of car insurance providers could be missing out on approximately £13.6 billion of sales each year.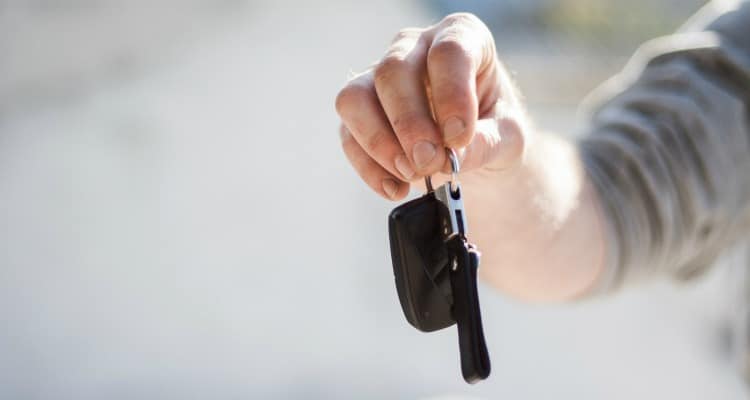 Another assumption might be that it is older drivers that would prefer to use the phone over the internet. And again this is the case. But surprisingly, Millennials (41%) and Generation X (43%) were heavy phone purchasers. It was actually drivers in the 35-44 age group that seemed less inclined to use the telephone, preferring instead to go online.
Online customer struggle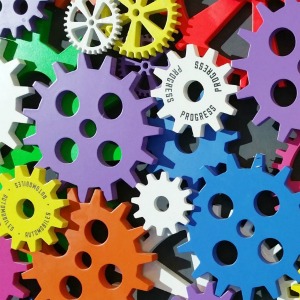 Only a minority (19.4%) of the drivers questioned always arrange and pay for motor insurance online, with 24.6% of drivers agreeing that there are too many questions to answer/forms to fill out, and 23.9% stating that they would not purchase insurance online because the website was too slow.
With a hugely diverse range of factors able to indicate that a customer is struggling on your website, it would seem that there is still a long way to go to perfect the online experience. However, the rise of new machine-learning techniques to automatically identify and measure customer experience during the purchase decision journey are setting the playing field for businesses to pinpoint user struggles and boost conversion.
Key learnings from the study
The majority of those in the market for car insurance are put into the frame of mind of buying when prompted through the post
Consumers research car insurance online but many prefer to buy offline
Customers believe they'll get the best deal over the phone
The personal touch is a strong motivator for brand selection
62% of respondents said they'd buy from a company that provides a freephone number
Striking a balance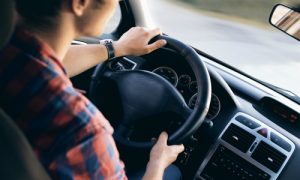 In summary, QuickPages' research shows that it is important for insurers to regularly review their marketing activity and channel choice to ensure the most effective omnichannel mix to win business, engender loyalty and drive incremental revenue.
The one thing in common across all the customer journeys surveyed is, ultimately, looking for the best deal – an intrinsic part of any purchase decision journey, no matter the industry. And to get this deal, businesses must identify the customers' needs and feed them back into the organization's marketing strategy.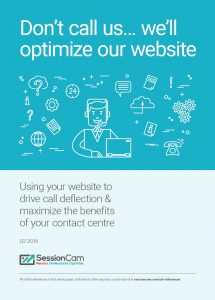 Interestingly, this research has identified some new data that is consistent with some of the findings in SessionCam's own recent whitepaper on call deflection. Released in Q2 this year, the whitepaper argues that the reason people reach for the phone is largely due to being unable to find the information they need easily from a website and the lack of personalized customer service received.
With 80% of customers looking at insurance online, then 68% of them following on with a phone call in search of a better deal – according to the QuickPages study – it is clear that one possible route is to make improvements to your website to bring the same level of personalization online, potentially resulting in time saved and more happy customers.