SessionCam announces support for #DigitalCity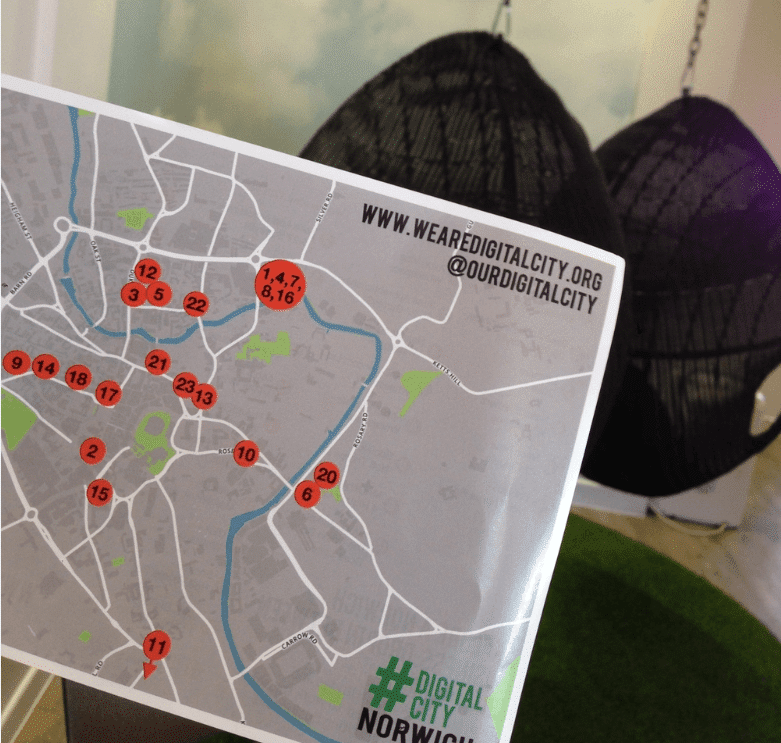 SessionCam announces support for #DigitalCity
We are very pleased to announce that SessionCam will be supporting this year's #DigitalCity. We will be opening our offices for students, young people and parents to explore so they can better understand and learn about the work we do as a digital business in Norwich.
The #DigitalCity project has been created by Kieran Miles who explained "I had the initial idea when I saw a painted dragon trail, you simply walked around looking for painted dragons across Norwich. I just thought it would amazing if we used the same concept however encouraged people to find out more about our local businesses and the skills they need for you to work in them instead. Many young people don't really know where to look when it comes to finding a career and although parents are supportive, they often don't understand what digital jobs look like, therefore this project should hopefully open up new doors, perspectives and lots of conversation. Just think PokemonGO for careers."
Kevin Goodings, SessionCam's CEO added "We think this is a great initiative and encourage as many students and young people as possible to take advantage of the opportunity to visit us and getter a real, unfiltered view of the range of different roles required in a digital business like ours and what's needed for a future career".
#DigitalCity visitors to SessionCam will be offered a tour of our office and a chance to see the work of each our teams across Engineering, Sales & Marketing, Customer Success and Finance & Operations. Staff from each of these teams will be available to chat through their role, explain what a typical day involves and share the qualifications and experience needed for a future career.
We will be open for visitors on Thursday 25th October between 10am – 4pm.